Detox Tea Company Uses Photo of Eating Disorder Survivor Without Consent: 'I Am Fundamentally Against Things Such As Weight Loss Teas'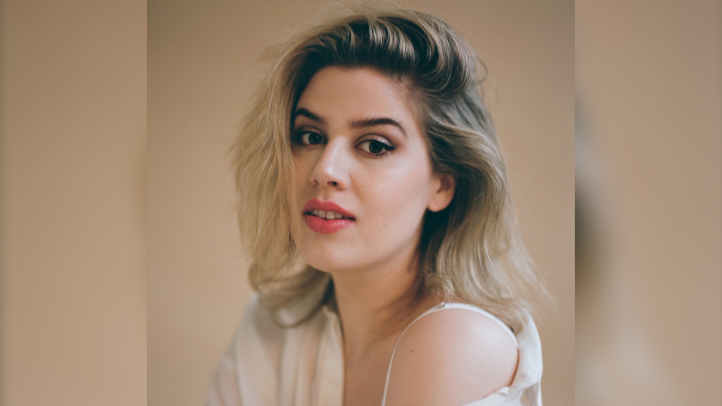 Good Place star Jameela Jamil has been extremely vocal about "b***s**t" detox tea companies, and on Wednesday the actress slammed SkinnyMe Tea for using a photo of an eating disorder survivor as advertisement without her consent.
"This f***ing 'Detox Tea' company are using an image of an eating disorder survivor, without her permission, to promote their bullshit product," the actress tweeted Wednesday. "This is so unethical, just like everything else about these bold, evil companies. They have no morals. This is so gross."
The woman behind the photo is The Chain co-founder Christina Grasso. The photo, which featured Grasso in a bubble bath with an iridescent facial mask, was initially posted early Wednesday and has since been removed on SkinnyMe Tea's official Instagram account.
"As an eating disorder survivor and advocate, I am fundamentally against things such as weight loss teas," Grasso told Newsweek. "They are dangerous not only physiologically but also reinforce the outdated idea that thinner is better and at the expense of one's health." She added: "For such a brand to use my image to promote this product was not a great move; that said, I hope it serves as a learning experience. And we can all do better."
Grasso continued: "I'm fairly outspoken about my disdain for these products because while I know they're harmful and totally bogus, I realize there's a vulnerable population that may not realize that and I feel it is my duty to use what platform I have responsibly, given my experience."
She thanked the Good Place star for speaking out. "I'm so grateful for Jameela who has and continues to do such difficult, impactful work in this space," she concluded. "For her—and so many others—to have my back for the purpose of this cause is really powerful and goes to show there's still a lot of good in humanity."
Grasso started the non-profit support network alongside Ruthie Friedlander. Both women have struggled with eating disorders for nearly two decades and created The Chain to create a platform "for women in fashion and entertainment who are struggling with or recovering from an eating disorder."
From Cardi B to the Kardashians, The Good Place star has called out various celebrities for pushing negative stereotypes. Jamil also started a petition with Change.org to put an end to celebrity endorsement of detox teas. As of Wednesday, the petition over 190,000 signatures of its 200,000-signature goal.
"We are committed to the promotion of a healthy lifestyle including good nutrition, regular exercise and taking time out for self-care," SkinnyMe Tea said in a statement to Newsweek. "This post was meant to be light-hearted as well as to promote the importance of taking time for yourself to relax and indulge in self-care."
The statement continued: "This photo was properly credited and has now been deleted but no harm was intended. We sincerely apologize if any offense was taken and are committed to being more careful in the future of the images that we use in our posts."
This article was updated Thursday at 3:17 p.m. ET to include a statement from SkinnyMe Tea.