Detroit Artist Creates Mural To Raise Awareness for Child Hunger Crisis
A Detroit artist is using her talent of creating murals to help raise awareness for children in the throes of a hunger crisis due to the COVID-19 pandemic.
On Tuesday, Newsweek spoke to award-winning muralist Désirée Kelly, who created an eclectic mural that sits in the heart of downtown Detroit. Kelly created the mural on behalf of No Kid Hungry, which is a national campaign dedicated to ending childhood hunger across America.
"Overall, my aim is to inspire and display how important No Kid Hungry is," said Kelly. "To grab the attention of anyone who sees the piece and feels encouraged to contribute."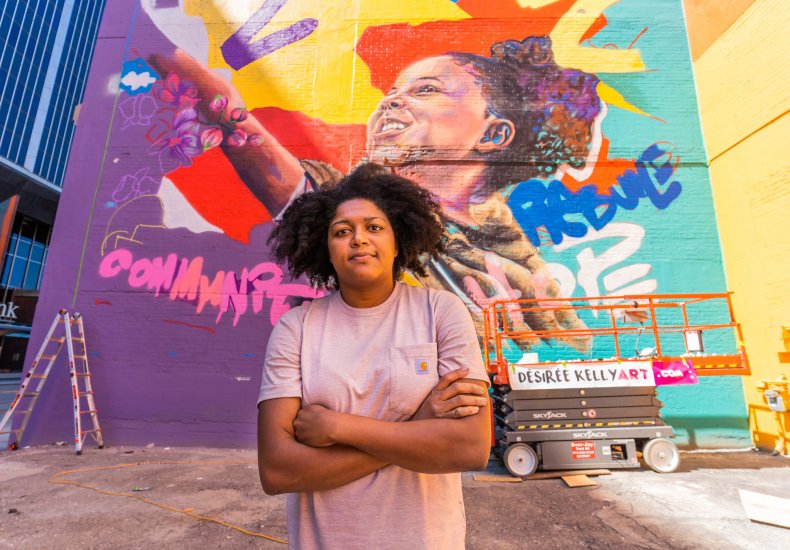 Kelly then went on to say that"a specific thing sparked my idea. When it was said, 'show COVID going away.' Through the mind of the youth and innocence in the fight against this pandemic crisis. Being strong and resilient. I wanted to create something hopeful that the 'rebuild' is near and that hope is around the corner."
Kelly, along with two other black artists, George F. Baker III from Atlanta, Georgia, and Tenbeete Solomon aka Trap Bob from Washington, D.C., were chosen by No Kid Hungry to spread awareness about child hunger by creating murals in conjunction with the "Rebuilding" campaign. The campaign, which began in August, will run through October and continue to be featured across all social media platforms.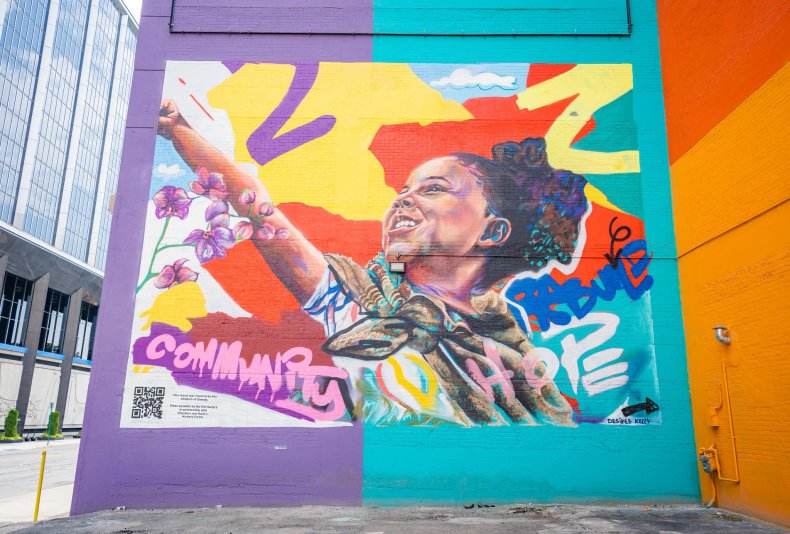 According to Feeding America, one in six kids face hunger in the U.S. due to the pandemic and one in four kids in Wayne County, Michigan, could face hunger this year.
Diana Hovey is the senior vice president of corporate partnerships at Share Our Strength, which is the organization behind the No Kid Hungry campaign. She stated in a press release that the pandemic has caused devastating circumstances for American kids and families and "too many will feel the impact of this crisis well into the future."
"This crisis revealed how critical strong meals programs are for kids and families," Hovey continued. "That work must continue. As we look ahead, rebuilding starts when every kid in every community has access to the food they need."
"We all have a part to play, and our hope is to make it as simple as possible to contribute, like when you donate to No Kid Hungry or dine or shop with brands that support our work, you can help make that a reality," Hovey concluded.
No Kid Hungry is currently working with more than 50 participating brands to feed children including the Arby's Foundation, Checkers & Rally's, Denny's, General Mills Big G Cereals and Hickory Farms.