'Detroit: Become Human' Download Time: When Can You Start The Android Revolution?
Detroit Become Human is finally being released after years of teases. Developed by Quantic Dream, you take control of one of three androids in the year 2038, all of whom are tasked with navigating a society that depends on and despises them. Fans of Heavy Rain will be familiar with the QTE-style controls and complex, brooding narrative but if you're new on the hype train the wait is almost over.
Playing the game on a regular PS4 is nice, but if you want the full, immersive, beautiful experience, you're going to need a 4k television and a PS Pro.
'Detroit Become Human' Preload and Download Time: When and How To Do It
The PlayStation exclusive will be available at midnight EST on May 25. If you've already bought the game, you can pre-load it on your PS4 by going to the PS Store, clicking the game's icon and downloading the title. If you aren't sold on the game yet, you can download a demo on the PS Store and try your hand at being an android living in a man's world.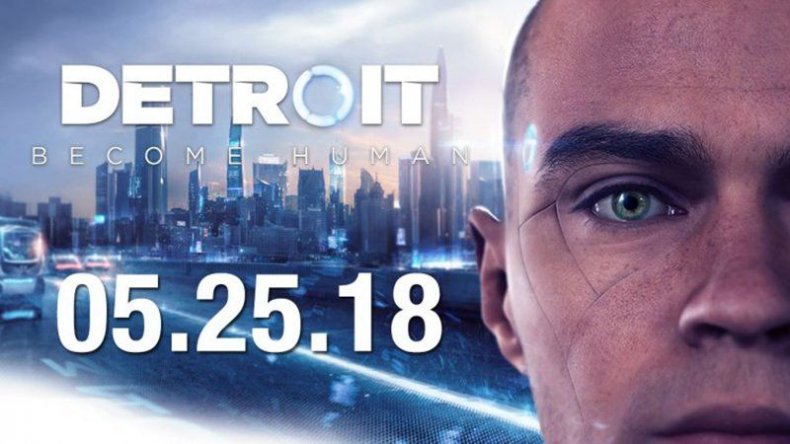 When Will Detroit: Become Human Be Available In Stores? Are Any Stores Holding Midnight Release Events?
If you're more of a fan of physical games, you'll have to wait a few more hours than the rest of us. We aren't in the year 2038 yet and it doesn't look like any outlets are having a midnight release for Detroit: Become Human . Though, if your buying a physical disc it's most likely because you're afraid of robots stealing your identity anyways, so playing this game might not be your smartest decision.
You still have a few hours left to pre-order at Gamestop, where you'll get a PS4 theme and digital soundtrack.
'Detroit: Become Human' Download Time: When Can You Start The Android Revolution? | Gaming