Detroit City Hall, Council Members' Homes Raided by FBI in Corruption Investigation
Agents from the Federal Bureau of Investigation (FBI) on Wednesday raided Detroit city hall and executed search warrants at the homes of two council members in an apparent corruption probe.
Federal agents, along with task force members from the bureau's field office in Detroit, were seen searching the government building on Woodward Avenue, as well residences of Councilwoman Janeé Ayers and Councilman Scott Benson.
The FBI said the warrants were conducted as part of an ongoing public corruption investigation.
Newsweek reached out council members Ayers and Benson, but didn't receive a response before publication.
Tim Waters, the special agent in charge, confirmed to reporters gathered outside city hall that multiple search warrants had been executed at locations across southeast Michigan.
"Why are we doing these search warrants? Because the citizens of Detroit have a right to a city government that is free of corruption," Waters said.
No one will be charged Wednesday, Waters said. The evidence being collected will be presented to the U.S. Attorney's Office in the Eastern District of Michigan, which will then make all decisions on charging in the ongoing investigation.
"The FBI is the leading federal agency for public corruption matters in the United States," Waters said at the brief news conference. "We take these allegations exceptionally seriously. It is our number one priority for our criminal investigations. I would urge anyone with information on public corruption matters both here in the city of Detroit but also throughout Michigan to please contact the FBI."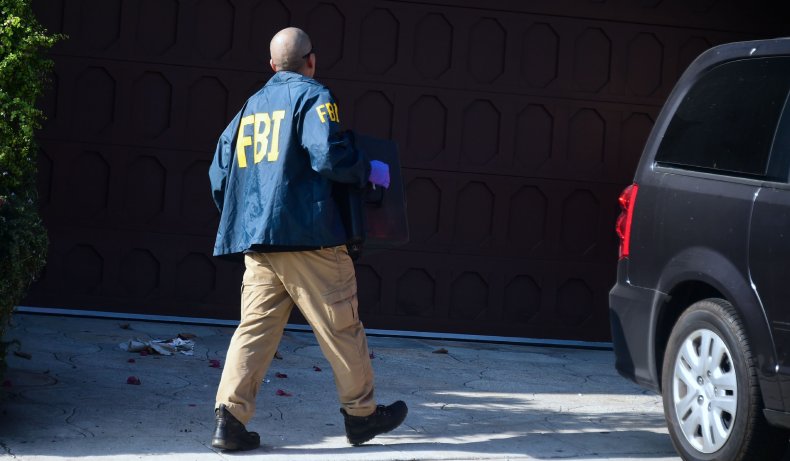 A video posted to Twitter by Charlie Langton, an attorney, showed FBI agents carrying boxes down the hallway on the 13th floor of city hall. "This is from a federal subpoena," Langton said in the clip.
Ayers assumed office in February 2015, after the council appointed her to fill the seat of Saunteel Jenkins after she resigned to take a nonprofit position. Ayers won reelection to a full, four-year term in 2017.
Benson assumed office in 2014 and won reelection in 2018.
Both Democratic council members are on the ballot again this November.
"I don't know what's going on," one of Benson's neighbors told the Detroit Free Press. "But it's sad."
Last month, a federal charge was brought against Detroit Councilman André Spivey. Prosecutors said Spivey and an unnamed worker on his staff accepted more than $35,000 in bribery payments.
Spivey was arranged on August 3 and pleaded not guilty. He was released on a $10,000 unsecured bond, but was forced to surrender his U.S. passport, his enhanced drivers license and his expired concealed weapons permit.
Updated 08/25/2021, 2:15 p.m. ET: This story has been updated with information provided by the FBI.