Detroit Family Kicked Off American Airlines Flight After Body Odor Complaints, Were Left Without Stroller and Car Seat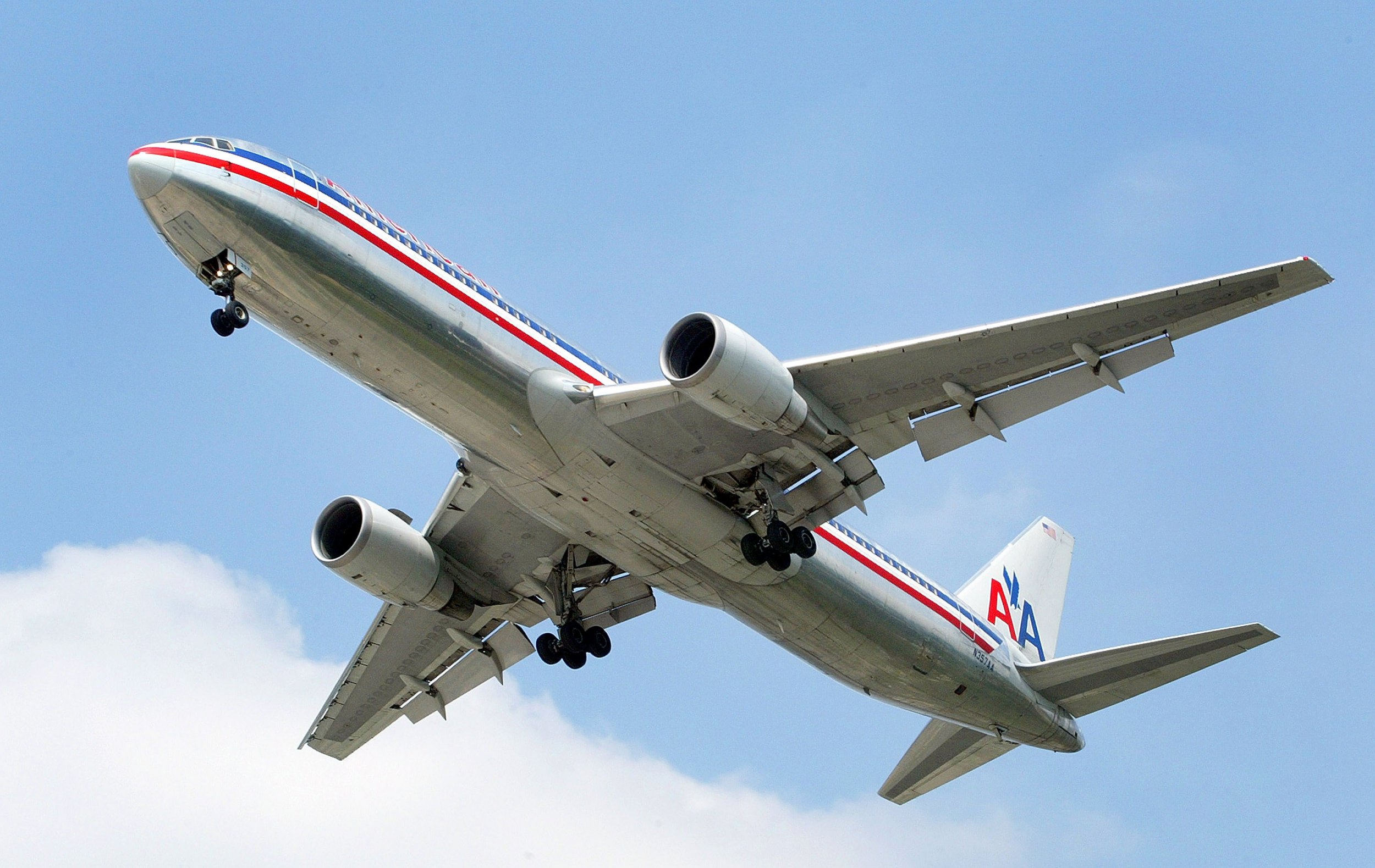 A Detroit family vacationing in Miami was kicked off its American Airlines flight back home after fellow passengers allegedly complained about their body odor.
"There's no body odor that we have," Yossi Adler told WPLG on Thursday from Miami International Airport. "There's nothing wrong with us."
Alder, his wife and the couple's 19-month-old daughter were on their Detroit-bound plane when they were removed from their flight.
"All of a sudden, as soon as they took us off, they closed the gate and then said, 'Sorry, sir, some people complained you had body odor and we're not letting you back on,'" Adler told the station.
The family was told American Airlines would remove their luggage from their plane, but they did not, Adler said. Instead the couple and their child were left without their clothes, car seat or stroller.
In a statement to WPLG, American Airlines confirmed that the family was booted off the flight after "several passengers complained about their body odor." The airline said the family was booked into a hotel for Wednesday night and given meal vouchers.
The Adlers were rebooked for a flight home to Detroit on Thursday. The couple told WPLG that they wanted to know the real reason why they were kicked off their flight.
Jennie Adler told the station that they stopped several people at Miami International Airport and asked them if they smelled. "It's embarrassing," she said.
"I want them to own up to what really happened and to tell me the truth," Yossi Adler added. "What was it?"
The couple has since gotten a flight back home and said they hoped to find their belongings once in Detroit.
In May 2018, an "unbearable" smelling Russian man caused a flight from the Canary Island to make an emergency landing in Portugal. The 58-year-old rock musician Andrey Suchilin reportedly contracted an infection while on vacation that caused his body tissue to die and smell badly.
Suchilin allegedly smelled so bad that fellow passengers on his Amsterdam-bound flight began to faint and vomit. His Transavia Airlines flight made an emergency landing in Faro, Portugal, and Suchilin was placed on a bus by medical personnel.
His wife said that he had sought medical attention in Spain but was told he had an "ordinary beach infection" and given antibiotics. Despite treatment and multiple surgeries to stop the infection, Suchilin died of necrotic tissue disease on June 25, 2018.