Detroit Files Motion to Disbar Lin Wood, Sidney Powell Over 'Kraken' Lawsuit
Attorneys Lin Wood and Sidney Powell were the subject of a request for disbarment by the city of Detroit, Michigan on Tuesday after filing a November lawsuit that sought to overturn the results of the state's presidential elections.
According to the Associated Press, President-elect Joe Biden won Michigan with 50.6 percent of the popular vote to President Donald Trump's 47.8 percent. In the lawsuit, which Powell often referred to as the "Kraken," it was alleged that voter fraud had taken place in the state. Among other things, Powell claimed that voting machines had flipped votes from Trump to Biden.
In December, the lawsuit was dismissed by U.S. District Judge Linda Parker, who described the allegations in the lawsuit as "an amalgamation of theories, conjecture, and speculation." On Tuesday, lawyers for the City of Detroit filed a motion to disbar Powell, Wood and other attorneys involved in creating the lawsuit.
"There are so many objectively false allegations in the Complaint that it is not possible to address all of them in a single brief," the motion read.
According to the filing, Powell's lawsuit was filed too late and did not show any violation of state laws.
"This lawsuit is the quintessential example of a case filed for an improper purpose," the Detroit attorneys wrote.
After inconsistencies were found in the lawsuit filed by Powell and Wood, the City of Detroit allowed them approximately 3 weeks to either withdraw the lawsuit or make the proper amendments.
"Rather than withdraw or amend their Complaint," the brief read, "they chose to stand firm with their objectively false claims, ridiculously incompetent expert reports and patently unsupportable arguments."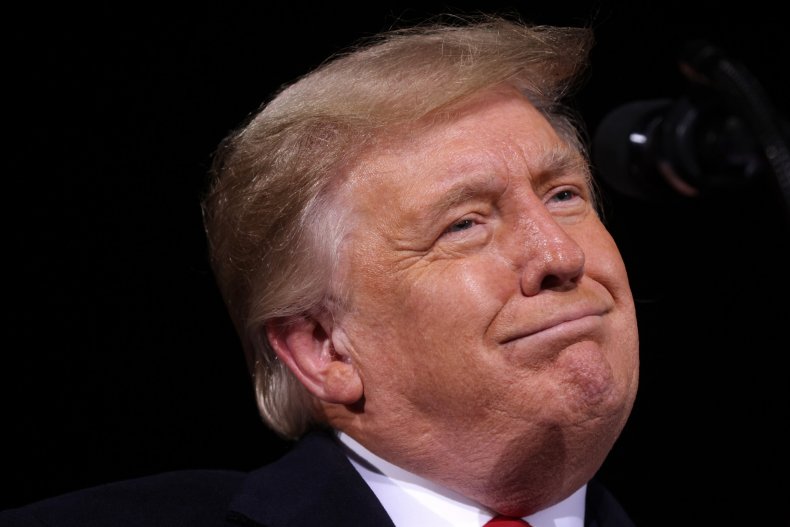 "It is only by responding with the harshest possible discipline that these attorneys and those who would follow in their footsteps will learn to respect the integrity of the court system," the brief added.
Newsweek reached out to Wood for comment.
At a November press conference with Trump's legal team, Powell espoused theories that some voting machines distributed by Dominion Voting Systems were part of a "communist" conspiracy to swing the election towards Biden. In December, the Trump campaign announced that Powell was not an official part of Trump's group of attorneys.
"Sidney Powell is practicing law on her own," read a joint statement from Trump's personal attorney Rudy Giuliani and Trump's legal adviser Jenna Ellis. "She is not a member of the Trump Legal Team. She is also not a lawyer for the President in his personal capacity."
Wood drew controversy in January after a series of tweets alleging that Vice President Mike Pence should be executed for treason for his role in helping Biden win the presidential election. While some Republicans believe that Pence will use his role as President of the Senate to overturn the results of the Electoral College on Wednesday, Wood implied that Secretary of State Mike Pompeo would "save the election."
"If Pence is arrested, @SecPompeo will save the election," Wood tweeted on Friday. "Pence will be in jail awaiting trial for treason. He will face execution by firing squad. He is a coward & will sing like a bird & confess ALL."
Ellis distanced herself from Wood's remarks on Friday, writing on Twitter that she did "not support the statements from Attorney Lin Wood. I support the rule of law and the U.S. Constitution."