State Rep's Detroit House Was Torn Down and She Has No Idea Why
A Detroit home belonging to Michigan state representative Sherry Gay-Dagnogo was completely demolished down to the foundation two weeks ago and nobody can determine who ordered or performed it, according to local news outlets.
The house, in Detroit's Brightmoor neighborhood, was not Gay-Dagnogo's permanent residence—it was empty, and her nonprofit was in the process of renovating it with the intention of either turning it into low-income housing or giving it to a family in need for Christmas.
She had no idea the house was gone until nearly a week after it was torn down, when she received a phone call letting her know.
"There's no record at all at the city, from what they can find so far, that has anything about my house being torn down. They have no idea. It's a mystery. I'm just taken aback and trying to process this. How could this happen?" she told the Detroit Free Press.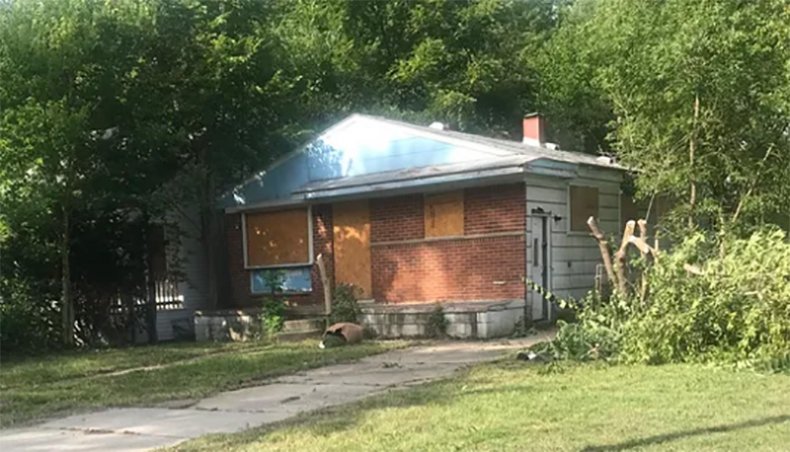 Tyrone Clifton, director of the Detroit Building Authority, released a statement saying "The demolition of this property was not ordered, directed or funded by the city. There also was no permit pulled by any private party for demolition at this address. At this time we are actively investigating to see if we can help determine who was responsible."
The paper reviewed the city's permit database and found no record of a planned or completed demolition at the site. A neighboring house was torn down in July due to fire damage.
Gay-Dagnogo's house was also damaged and the city had ordered her to bring it up to code by October 14 or have it demolished as well.
""That decision was made for us, we did not get an opportunity to determine the best path forward," she told WJBK.
The company that conducted the demolition on the neighboring house, Adamo Group, was investigated in 2018 for accidentally tearing down a home that they were not supposed to. The company is one of the city's largest demolition contractors.
Adamo's attorney Christian Hauser told the Free Press "Adamo had absolutely nothing to do with the demolition of the structure."
Gay-Dagnogo's nonprofit, Coalition to Integrate Technology and Education, has purchased several properties located near city parks from Detroit's Land Bank with the intention of renovating them and making them habitable.
After they purchased the Brightmoor home, Gay-Dagnogo says they invested approximately $42,000 in repairs. In June of this year, the neighboring city-owned house caught fire and caused damage to the adjacent building. The nonprofit was seeking quotes to bring the structure back to code.
Detroit police are investigating the case as malicious destruction of property, which carries a maximum sentence of five years in prison.