Detroit Lions Cancel Practice In Response to Jacob Blake Shooting: 'We Won't Be Silent'
Detroit Lions head coach Matt Patricia held a press conference to address the canceling of Tuesday's practice in response to the recent shooting of Jacob Blake. NBC Sports reported that during the team meeting earlier on Tuesday, the team discussed the shooting, which is just the latest incident to spark protests against police brutality and racial inequality.
During the press conference that live-streamed at 2:15 p.m. ET, Patricia said the team wasn't focused on football, and wanted to talk about what happened to Blake.
"It was a long conversation, a lot of listening," Patricia revealed, referring to the team's talk. "There was some amazing, amazing conversation. I just give credit to our players for being open and caring for each other and loving each other enough to have that conversation, to share, to trust, to have that space to speak and to listen."
He continued, saying, "I know there's the football side of it, but quite frankly, if we made a difference or impacted people that effects them in the long run. You know, football is only for so long. I think that was what was important today."
Patricia said he was proud of his players for speaking and leading, and wanting to be part of a solution for systemic problems in America. "The strength, the power, the unity—that was unbelievable today," he shared.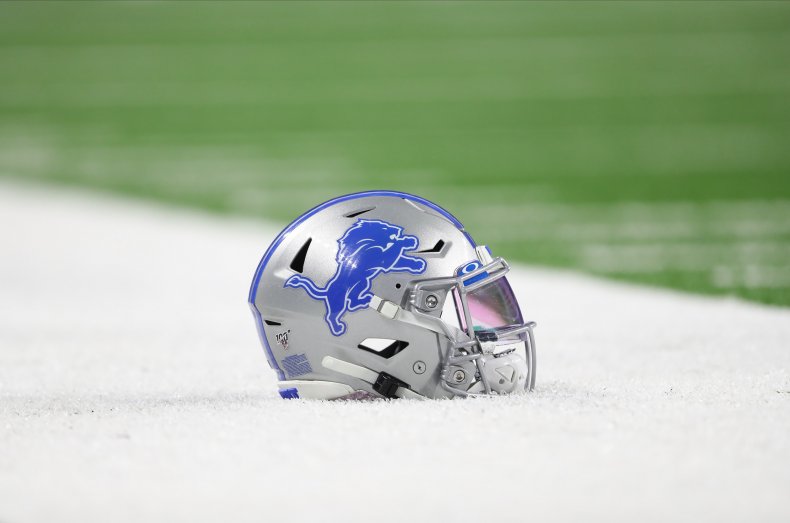 The Lions coach added that the next step is to keep listening and make sure we are paying attention to what's being said. "If just by today and the conversations we had this morning in the locker room, and hopefully what we were able to put out—if that effects one person, and helps one person, then it's worth it."
"Maybe it's a chain reaction that started with some of the teams, maybe it pushes forward that way, which would be great," Patricia continued.
The entire Lions team and Patricia also addressed the media outside the practice facility before the press conference, following their team meeting. During the ten-minute address, they told the reporters that they want to be part of the change in the U.S. against police brutality, and use their platform as football players.
"As a team, we looked each other in the eyes and realized that football isn't important today," safety Duron Harmon said, as per ESPN. "We have a platform that we are able to use not just to raise awareness but to create change."
"The Detroit Lions are going to make a stand that this is not OK," Harmon added, via Kyle Meinke of MLive.com, before the team press conference. "I want you all to document the Detroit Lions will not be silent."
"We've been able to have some real conversations as a team. Just to hear the pain, the fear that the people I love are going through, it's not okay," offensive lineman Taylor Decker also noted, as per Sports Illustrated.
"We can't be silent," defensive end Trey Flowers said, ESPN reported. "We cannot be going on in the world with our regular day. So today, unified we stand here and we came up with these words, these slogans, and we spread the message, spread the word."
The athletes also brought a whiteboard when they addressed the reporters. One side read, "The world can't go on." The other side bore the words, "We won't be silent."
On Sunday, Jacob Blake was shot by police in Kenosha, Wisconsin and is paralyzed from the waist down as a result. The shooting took place after police officers responded to a call on Sunday concerning domestic violence. Blake had been attempting to soothe the situation, witnesses reported.
According to video footage circulating on social media, as Blake was walking toward his vehicle, police officers pointed their firearms at him. After Blake opened the driver seat's door and leaned into the car, a police officer grabbed his shirt and fired his weapon at Blake's back. Blake's three sons were in the car during the confrontation, and saw him get shot eight times.
In the wake of the shooting, protests broke out in Kenosha and a GoFundMe page raised over $650K for Blake to go toward his "medical bills, family expenses, legal representation, support for his children and therapy costs."