Detroit Lions Coach Matt Patricia is Grasping at Straws, Criticizing Reporter's Posture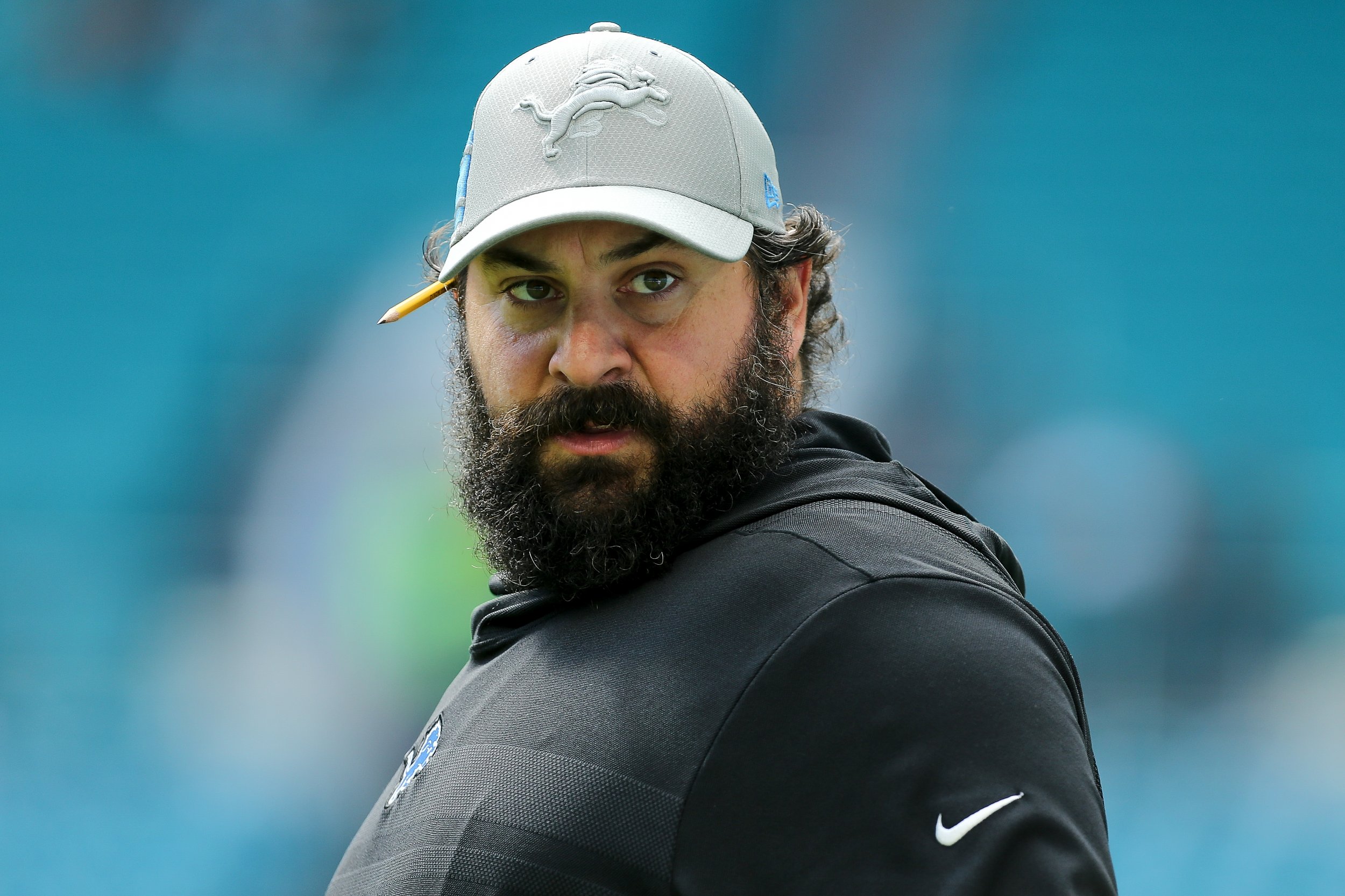 Not to step on the toes of ESPN's Monday Night Countdown here, but uhh, Matt Patricia ... come on, man.
Just ... come on, this is the best use of your time? You're standing behind the lectern, broadcast to Detroit Lions fans everywhere and, yep, now's the time to criticize a reporter for, of all things, their posture?
I've sat here, trying to think of something more eloquent to write but, nope—just... come on, man.
In case you missed it, at a press conference on Wednesday—talking about the trade that sent wide receiver Golden Tate to Philly—Patricia got into it with a reporter over their posture. Like, literally how they were sitting.
Newsweek subscription offers >
The exchange has been described as contentious and tense but, if you read the transcript or watch the video, it's Patricia who is contentious and tense while the reporter is ... asking a question.
Here's what was said (note: the identity of the reporter has not yet been revealed and they were off camera in the video).
Reporter: "Why do you think this move makes your franchise better?"

Patricia: "Umm, well, you know. Do me a favor just kind of sit up, just like, have a little respect for the process. Every day you come and ask me questions and you're just kind of like you know, 'Give me this.' But I mean like... "

Newsweek subscription offers >

Reporter: "I'm sitting..."

Patricia: "I'm asking just to be a little respectful in this whole process."

Reporter: "OK, that's fine."

Patricia: "So ask me a question professionally and I'll answer it for you."

Reporter: "OK. Why do you feel like this move makes your franchise better?"
Patricia then, finally, went into a long soliloquy of an answer that was full of words that said nothing. (A sample: "So we put all that into play and try to make sure that we're making the best decision that we can in that moment and it's hard, it's very difficult when we're kind of in that one-game-at-a-time mindset, that's really where we are from the standpoint of it's week-to-week for us and that's good, but there's also a big picture here that is good for it, those to keep an eye on as we move forward and that's something that we always have to consider when we make all these decisions.")
Patricia slamming a reporter for how they sit feels like a classic what's this really about situation. Unless the reporter had their feet kicked up and their head lolling toward the ground, it's a pretty ridiculous thing to criticize, especially from a position of power—up on a podium, in front of the journalist's peers and with a gang of PR staffers in the wings—instead of saying something in private.
One could argue—in fact, I am arguing—a multimillionaire coach dressing down a reporter for the world to see over posture is far, far more unprofessional than slouching.
Simply put: It's a jabroni move.
And listen, I like Patricia's aesthetic—the unkempt beard, the baggy sweatpants and ball-cap—but he's not exactly a bastion of presenting as a professional.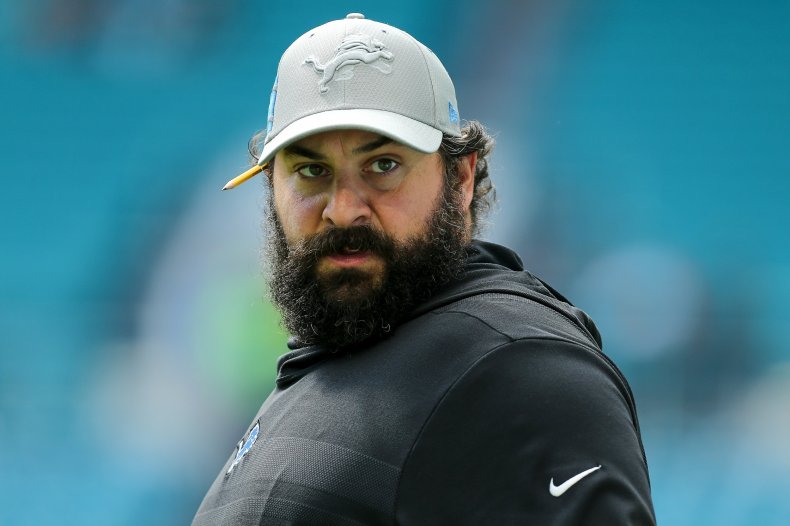 Patricia—who previously coordinated the New England Patriots' defense under head legendary coach Bill Belichick—seems to be cosplaying his famously grumpy boss. But, uh, he's ... not Bill Belichick.
The Lions are 3-4, dead last in their division and they just traded away their best wide-out. It seems possible that might be what has Patricia angry. But already the shtick is tired.
This is the same guy who regularly tells reporters to pep up. The same guy who keeps a pencil in his ear during games ... even though his play sheet is laminated. The same guy who has reportedly already ran afoul with some of his players in Detroit. The same guy who was happily allowed to leave New England just as the Patriots backed up the Brinks truck to keep offensive coordinator Josh McDaniels.
"I think he's a top offensive coordinator in the league," Belichk said about keeping McDaniels. "I'm very glad, based on the meeting we had—there were a number of things that happened—that we were able to work that out and keep him with us."
As for Patricia... again, he's not in New England. He's in Detroit, recovering from a 28-14 shellacking from the Seahawks and complaining about how a reporter sits.
It's not clear what, exactly, is bugging Patricia, but it's safe to assume he doesn't have some crusade to improve scribes' back health. You're really grasping at straws when that's your move at press conference. It doesn't take a rocket scientist to figure out the whole ordeal is just tough-guy, Belichick-ian posturing.
Detroit Lions Coach Matt Patricia is Grasping at Straws, Criticizing Reporter's Posture | Sports