Detroit Man Imprisoned For 26 Years For Murder Freed After New DNA Evidence Emerges
Lacino Hamilton is now a free man after being exonerated some 26 years after he was falsely found guilty of murder.
Arrested in 1994, and convicted in 1995, Hamilton's case took a bad turn when a fellow inmate claimed Hamilton had confessed to killing the his foster mother while in jail. It's believed the "jailhouse snitch" was attempting to get "leniency for his own criminal conduct."
New evidence came to light when criminal defense litigation firm Chartier & Nyamfukudza, P.L.C., took on the case, working pro bono for six years to get Hamilton acquitted.
Working with the Wayne County Prosecutor's Office Conviction Integrity Unit, the team highlighted that some DNA tests had not been done and other DNA evidence had not been disclosed. Meanwhile, prosecutor Kym Worthy, was concerned about the integrity of the informant in Hamilton's case.
"More alarming is the woefully improper use of informants in this case by the Detroit Police Department," she said. "The use of informants can be a very valuable tool in fighting crime and seeking justice, but in this case, it was used and abused horribly."
The Chartier & Nyamfukudza office explained that Hamilton had maintained his innocence since the day he was falsely arrested for the shooting in Detroit. He's been accused of this murder since he was 19-years-old, but "never gave up hope," even after being sentenced for 50-80 years, explained a press statement from the firm.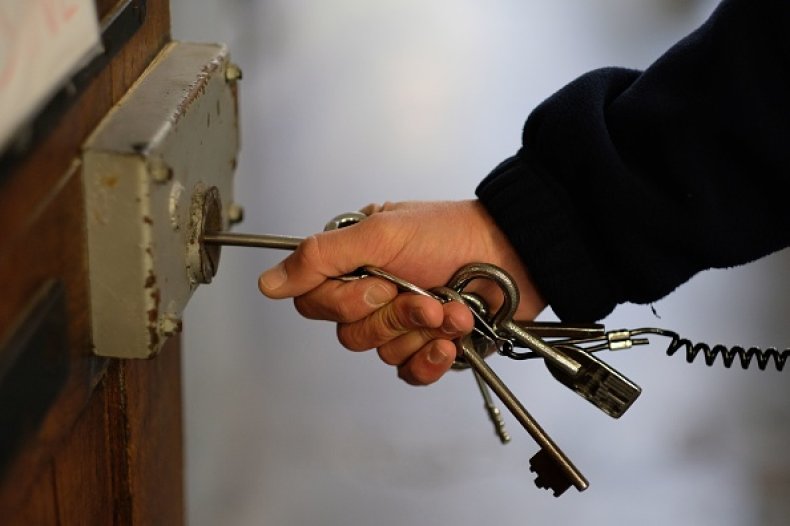 "In Mr. Hamilton's case, the 'snitch' claimed in numerous cases that men – who were strangers – had spontaneously confessed murder to him. Police knew this yet continued to claim that he was reliable and use him as a witness," the attorney's office said.
Mary Chartier, one of the lead lawyers working on the case, explained: "We made the decision long ago never to give up fighting for Mr. Hamilton's release. While we are beyond thrilled that all charges have been dismissed, he lost 26 years of his life waiting for this day."
Chartier claims that Hamilton's case is not unique and that reform in the criminal prosecution system is needed. She intends to continue to fight for the "thousands of men and women wrongly imprisoned."
Takura Nyamfukudza, the other lead attorney on Hamilton's case compared Hamilton's demeanour to Nelson Mandela: "Difficulties break some men but make others. President Mandela and Lacino both had significant portions of their lives marred by manifest injustice. Still, they did not fixate on the time that they lost or give up hope."
Standing outside the Macomb Correctional Facility yesterday, on the day of his release, Hamilton told Detroit News: "A competitive criminal justice system creates cheating," and added, "I always believed the truth would come out."
Hamilton intends to spend his time as a free man fighting for social justice, and working in judicial reform. First, he intends to enjoy the simple things – like walking down the street and having uninterrupted showers and phone conversations. He also plans to go paragliding in Colorado with the Chartier & Nyamfukudza team.