Detroit Mayor Mike Duggan Says City Undercounted In Census By 10 Percent, Plans Legal Action
Detroit Mayor Mike Duggan says the 2020 U.S. Census undercounted the Motor City by 10 percent.
On Friday, Duggan released a statement to the media regarding the discrepancy surrounding the U.S. Census. He stated that he's planning to take legal action behind the count as well.
"It appears the Census Bureau has undercounted Detroit's population by at least 10 percent," said Duggan. "We will be pursuing our legal remedies to get Detroit an accurate count."
Duggan went on to speak about the newly-released Census data along with Rep. Rashida Tlaib and his theory behind the Census miscount.
"The Census data released today says Detroit has only 254,000 occupied households," Duggan stated. "DTE reports there are nearly 280,000 residential households currently paying electric bills. At a minimum, the Census somehow failed to count 25,000 occupied houses with running electricity."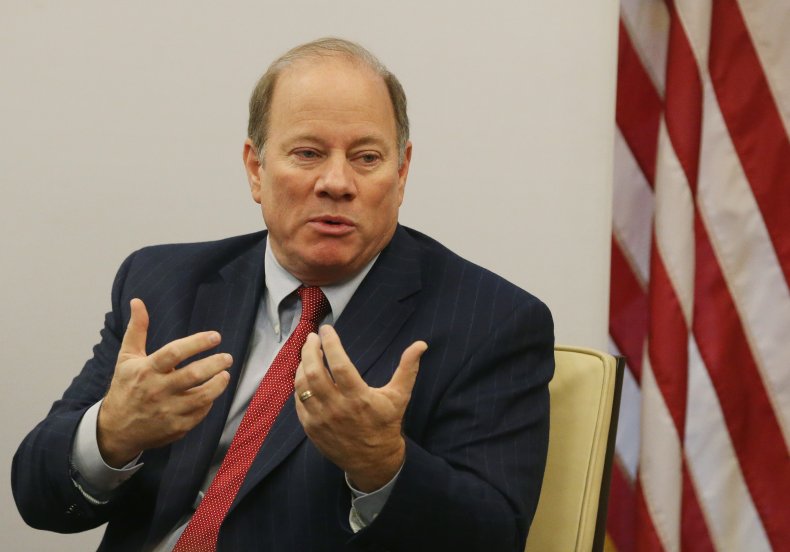 "This is exactly what Rep. Tlaib and I predicted on October 28th when we were joined by Census workers who shared their stories about how Detroit neighborhoods were being undercounted and were upset that the count was shut down a month before originally planned," Duggan concluded.
Demographer Kurt Metzger spoke to the Detroit Free Press about the U.S. Census results. "I can't imagine any large city not questioning the results," said Metzger. Metzger, who assists with analyzing census data for Detroit, said that he expects "thousands of appeals just because of the process."
The U.S. Census count in Detroit is a mainstay issue in the city as the residential population continues to dwindle. The population in Michigan's largest city fell by 25 percent between 2000 and 2010.
During the 2020 U.S. Census count, there were numerous problems that residents and officials faced, including delays in sending out staffers to residents' homes during the COVID-19 pandemic, former President Donald Trump's decision to cease census field operations prematurely and new rules that were established to protect the privacy of respondents.
While Detroit saw a decline in population, Michigan saw an increase of 2 percent, which puts the state at more than 10 million residents. Other Michigan counties such as Washtenaw County saw an increase of 8 percent.
Detroit mayoral candidate Anthony Adams, who's running against Duggan in November in the mayoral election told the Detroit Free Press that former residents of Detroit are moving to other cities due to affordability.
"People are starting to move into cities where people never moved before," said Adams. "They're moving to other areas, in part, because housing is much more affordable. The emphasis should be on stabilizing people who live here ... and providing them with resources ... necessary to keep the current population in the city of Detroit," Adams concluded.
Newsweek reached out to Duggan for comment.