Michigan Cemetery Shuts Down Following Investigation Of Uncremated Fetuses
A cemetery in Canton, Michigan, was shut down by a state agency on Thursday after state officials found 27 containers with uncremated fetus remains that did not have proper documentation.
The Michigan Department of Licensing and Regulatory Affairs said in a statement to the Detroit Free Press that Knollwood Memorial Park Cemetery "demonstrated a lack of integrity to protect the public and a lack of good moral character."
The new discovery is a part of a criminal investigation into Perry Funeral Home in Detroit. Authorities said that the remains of more than 60 fetuses and infants were found at the establishment in Midtown in October. During a press conference on Thursday, Detroit Police Chief James Craig that after sorting through paperwork, there were issues with the documentation for 17 of the fetuses found at Knollwood Memorial Park Cemetery.

"The remaining 87 did not have any discrepancies and total 104 fetuses, our investigation revealed that those fetuses were all associated with Perry Funeral Home," Craig said. "As it relates to the Canton location, the investigators found 345 fetuses, one adult. And of that number, 27 were found in violation because of documentation that had discrepancies as well."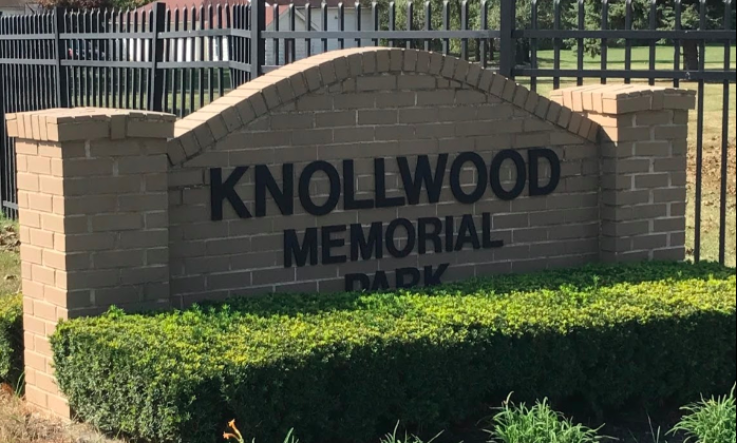 The fetuses were removed from the cemetery and state regulators said the establishment will be fined $135,000, The Detroit Free Press reported. Chief Craig told reporters there are currently no criminal allegations to the two cemeteries.
"This is an extension of our criminal probe focusing on Perry," Craig said during the press conference. "They're no criminal allegations against the management companies that manage both Gethsemane and Knollwood."
In April, three bodies covered in unknown fluids and mold were found at the Cantrell Funeral home in Detroit. State regulators shut down the building following the findings, the Detroit Press previously reported.
The Michigan Department of Licensing and Regulatory Affairs said in a statement to the publication that it had received a complaint from the public. Inspectors from the Corporations, Securities & Commercial Licensing bureau found during an inspection "improper storage of embalmed bodies found on April 10, 2018, in an unrefrigerated garage since November and December 2017; a third body was kept from January 9, 2018, until April 17, 2018, when it was cremated."
CSCL Director Julia Dale previously told Newsweek that the incident is something the department has never seen before.
"The conditions that we saw surpassed everything we have ever seen before," said Dale. "There have been other instances where we have had to shut down shut other funeral homes down, but this is not the norm for the industry."