A Detroit Native's Guide to the City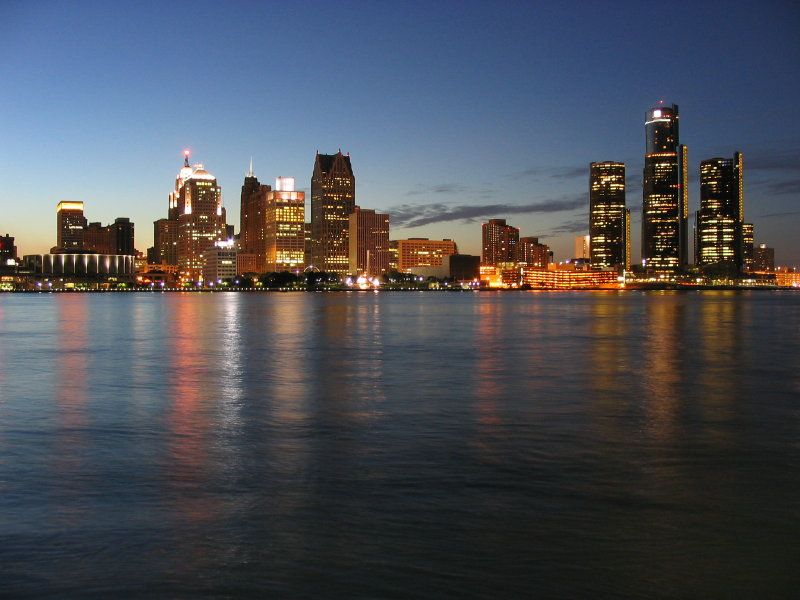 Until recently, suggesting Detroit as a travel destination sounded like a joke you'd play on your distant Estonian relatives or the "zonker" behind door No. 2 on Let's Make a Deal. And besides, why go to Detroit when you could book a suite in Aleppo, Syria, at half the price?
As a Motown native, I am allowed to make cheap cracks at my beleaguered hometown's expense. I grew up there when it was the nation's fifth most populous city, when no true American drove a Datsun nor a Daimler, when a suburban softie like myself could take a bus downtown to a Tigers game and never think twice about being shaken down.
Since those distant, halcyon days, Detroit took a proper licking and almost stopped ticking, but then it miraculously sprang to life some five years ago as digitally correct millennials noticed lofts the size of football fields selling at a dime on a New York dollar and migrated to the City Formerly Known as Murder as if it were a mecca for moderns. (It didn't hurt that Quicken Loans czar Dan Gilbert started buying disused downtown skyscrapers in 2011 and moving in his corporate troops by the thousands.)
So if you don't mind flannel-clad hordes sipping double-digit, free-range lattes but like the idea of visiting a city oozing with history and an increasingly buffed-out urban grittiness, Detroit might just be the new Berlin.
WHERE TO STAY: It would be silly to come all this way and not bunk downtown, where a bevy of sleek boutique hotels have taken glorious root. For a double-shot of architectural splendor and hip yet cozy digs, Starwood's Aloft Detroit at the David Whitney (a 1921 atrium-style office building) is the coolest call. The rooms have 9-foot ceilings and big windows peering out at the city streets and river beyond. The Westin Book Cadillac has been restored to its former Roaring '20s glory and then some, and it is also home to Michael Symon's justly celebrated Roast restaurant. And for those too delicate for urban living, stay where the celeb-set stays in suburban Birmingham, at the oldest-school luxury sleepery of them all—the Townsend Hotel. You'll think you're in Vienna, not Detroit, but we forgive you in advance for not keepin' it hyper-real.
WHERE TO PLAY: Again, nobody in their right brain thinks Detroit when it comes to outdoor pursuits, but remember: This once-mighty metropolis was home to a thriving fur-trade (circa 1701) and is still but a half-hour's drive to an embarrassment of lakes and rivers and state parks, not to mention some way-legit golf courses. Shepherd's Hollow in Clarkston boasts 27 holes of glorious parkland golf in a most unspoiled setting; Ann Arbor's University of Michigan is home to a classic Alister MacKenzie layout at a quite reasonable fee for such a hallowed facility; and Oakland Hills Country Club is the golf get of all time, but you'd better know someone named Ford or Chrysler to gain entry to the course Ben Hogan dubbed "the Monster." If it's indoor gaming you prefer, the MGM Grand awaits your fresh paycheck with over 3,400 slot and video poker machines (and a Wolfgang Puck steakhouse, in case you line up three plums).
CHOW NOW: When I come home to Detroit, I make for a handful of joints that specialize in lethal, working-class grub. Loui's Pizza is the best square-shaped, thick-crusted pie in the city, though a chain called Buddy's is making major bank with a generic version; downtown's Lafayette Coney Island is the definitional chili dog—a snappy tube-steak, drowned in viscous brown gravy and finely chopped onions on a steamed bun; BBQ fanatics hie to chef Brian Perrone's Slows, where baby-back ribs and smoked garlic pork sausage are bringing in veggie-haters by the half-ton (served dry with five sauces on the table). And Batch Brewing Company has local hopheads in a lager-lather, with some boss soft pretzels complementing a bounteous beer menu.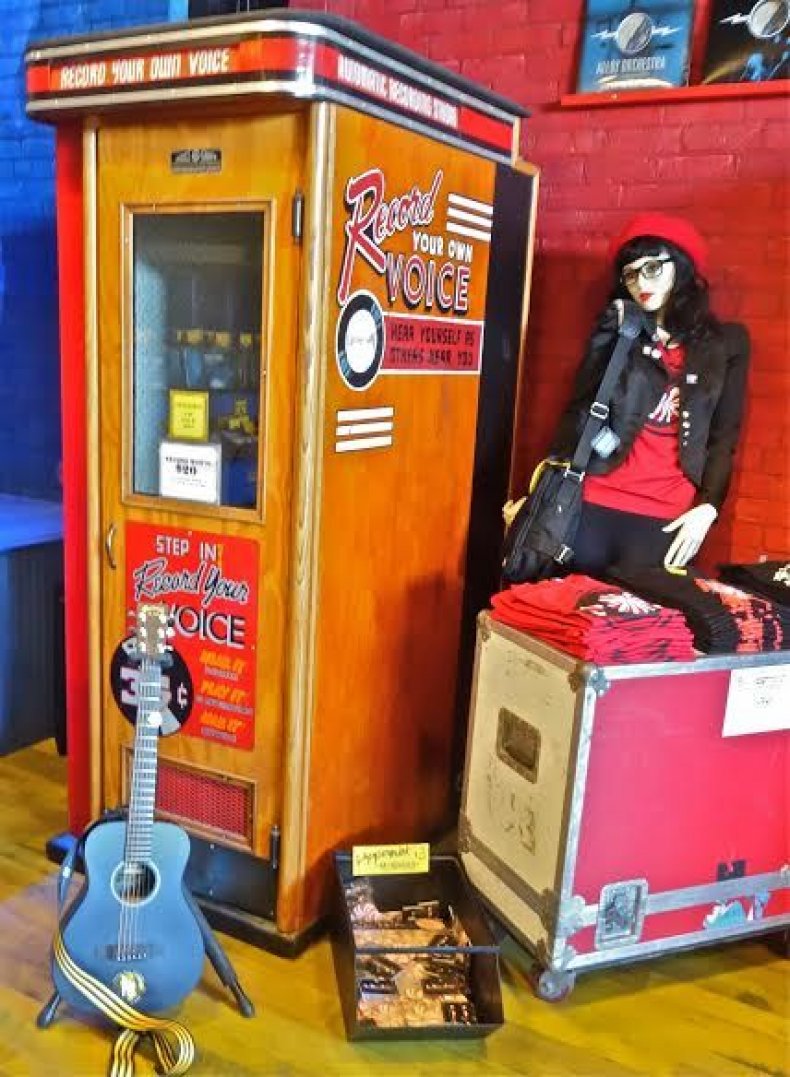 TOURING: Nope, it isn't exactly Big Sky country in the town that Hank Ford built, but getting around on foot has its rewards here, especially at Greenfield Village, where you can pad around Thomas Edison's studio, see JFK's Death Ride (a 1961 Lincoln, of course) and marvel at Bucky Fuller's aluminum Dymaxion House, a future-forward architectural fantasy. Detroiters flock to the 125-year-old Eastern Market on Saturdays to buy fresh flowers and local produce, while hipsters stroll through Jack White's Third Man Records, an object lesson in how to plough rock-star money back into one's hometown. There is vinyl galore, a vintage recording booth and a pressing plant all under one roof in an area of the city once declared DOA. Props to my homeboy for that.
Five years ago, Detroit was overrun with a vampiric tourist class panting over "ruin porn." Nowadays, there are vegetable patches where abandoned homes used to be, frequented by locaphile chefs; bicycles and watches are handcrafted by Shinola (next door to Jack White's place) and even a handful of tony art galleries have moved downtown from the suburbs. No second acts in American lives? Hey, maybe Motown will even come to its senses and return to its soulful, Midwestern roots. I'll second that emotion.