Detroit Police Officer Fired Over 'Racist, Offensive' Snapchat Post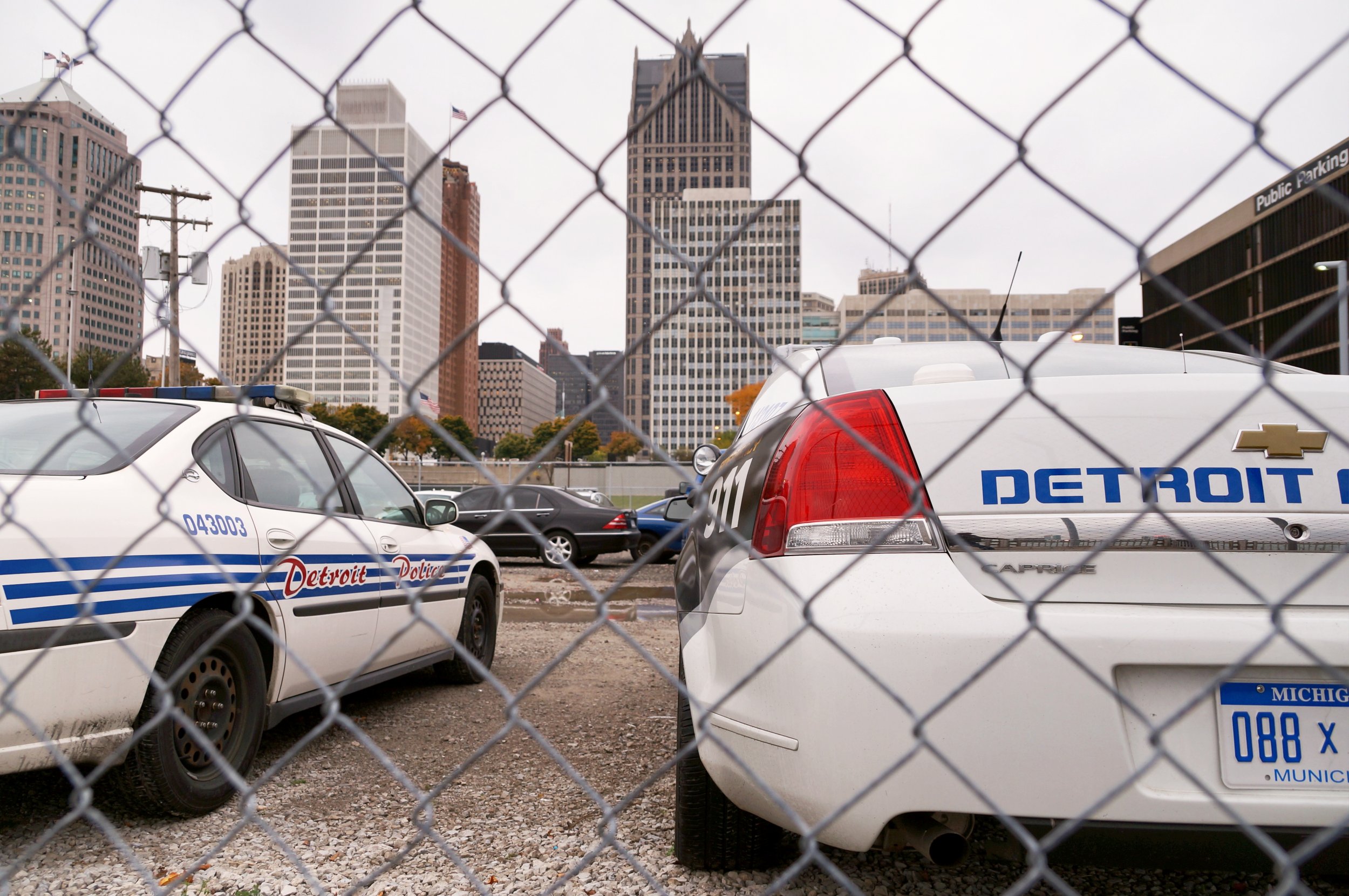 A junior police officer in Detroit has lost his job after uploading an offensive photo caption to social media.
Sean Bostwick, who had only finished his police academy training two months ago, shared a photo of himself in uniform on Snapchat, along with the tagline: "another night to Rangle [sic] up these zoo animals." Bostwick has since taken the photo down.
Detroit Police chief James Craig told The Detroit News that he suspended the rookie officer as soon as he saw the post. "My phone started blowing up about 5:30 [p.m. Saturday]," Craig said. "This is absolutely unacceptable. I've been getting phone calls from black officers, white officers, male and female officers—and they're all disgusted. This isn't reflective of the officers who work in this department."
On Monday, a hearing was held to determine Bostwick's fate. According to Detroit Metro Times, Craig confirmed Bostwick will be "off the payroll, no longer a Detroit Police officer."
Detroit Coalition Against Police Brutality spokesman Kenneth Reed said Bostwick deserved to be fired. "If you call someone an animal, you will treat them like one," Reed said. "That is unacceptable for one who is called to protect and serve. His racist, offensive comments calling Detroit citizens 'zoo animals' is beyond the pale and hearkens to the darkest days of our nation's history, when African Americans were widely viewed—and treated—this way."
Last month, another Detroit police officer came under the magnifying glass after video emerged of him repeatedly beating a naked woman at Detroit Receiving Hospital. The video, which was captured by a witness, showed the officer punching the woman multiple times while other officers held her. The naked woman appeared to be cursing and spitting when the officer began to strike her.
Two officers had responded to a call regarding a woman who appeared to be having a mental health crisis. Police chief Craig said the officers gave the woman a robe and transported her to Detroit Receiving Hospital without handcuffing her, despite department training. "Things began to change" when the officers and the woman arrived at the hospital, Craig said. The woman took off her robe and began threatening and spitting on hospital employees.
The woman then allegedly bit one of the two security officers who came to help and attempted to bite one of the original officers. A male police officer attempted to calm her down, but when she did not respond he began punching her.
Responding at the time, Reed called for the officers to be charged. "When we look at the video, we saw an officer with corporal stripes who had total disdain for a citizen who was obviously ill. The hatred was palpable. These are officers who must be held to a higher standard."