Detroit Pistons' Christian Wood, Who Guarded Utah Jazz's Rudy Gobert, Has Tested Positive for Coronavirus
Christian Wood had a stellar night last Saturday when he posted a double-double in the NBA. Wood, a forward for the Detroit Pistons who scored 30 points and grabbed 11 rebounds in a home loss, was mostly matched against Utah's Rudy Gobert, the first NBA player declared to have contracted coronavirus.
On Saturday night, reports surfaced that Wood has tested positive for coronavirus, otherwise known as COVID-19. Wood was matched up with Gobert during the Utah Jazz's 111-105 win at Detroit one week from tonight, according to The Athletic.
Earlier this week, Gobert was named as the NBA's first player to contract COVID-19, also known as coronavirus. Though the announcement was made Wednesday, the virus is known to stay in a person's body and become infectious, even after coronavirus symptoms have subsided.
The Jazz played at the Detroit on Saturday, half a week before traveling to Oklahoma City. And although Wood tested positive for coronavirus, he did not show symptoms, The Athletic reported.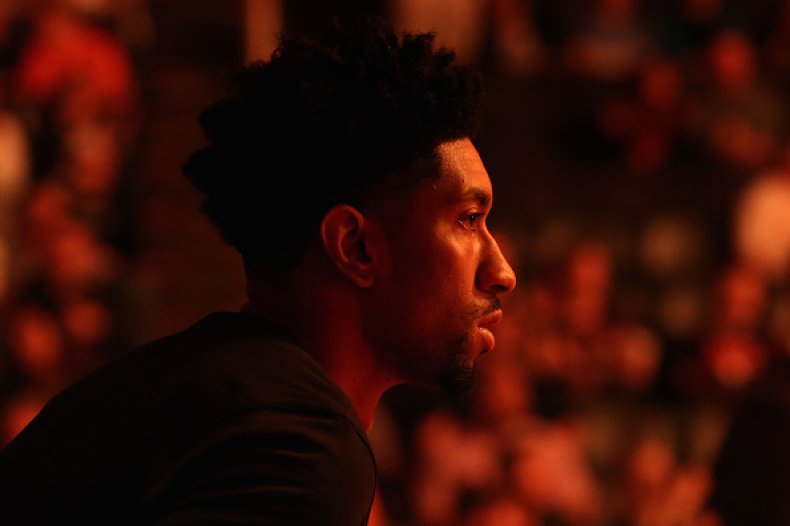 The Utah Jazz of the NBA were in Oklahoma City on Wednesday morning for a game later that evening against the Thunder. Jazz center Rudy Gobert was feeling ill with symptoms closely-related to those known with COVID-19, and he had already tested negative for the flu, strep throat and an upper respiratory infection. With the help of local health officials, Gobert was tested for coronavirus.
Gobert waited in his hotel room Wednesday while the test results—which typically take four-to-six hours to return—showed whether or not he had coronavirus.
His test came back positive.
COVID-19, also known as coronavirus, has quickly infected more than 156,000 people worldwide, including more than 5,800 deaths. The World Health Organization on Wednesday officially called it a pandemic, and President Donald Trump on Friday called it a national emergency.
Coronavirus has infected 2,500 people in the United States, including 55 deaths. Georgia has seen 66 residents infected, with one death so far.
Many states and large cities have already banned large gatherings. Atlanta was scheduled to host the men's Final Four basketball tournament in early April, but the NCAA on Thursday canceled all college sporting events, including March Madness, for the remainder of the academic year.