Troubled Deutsche Bank CEO Hits Back in Staff Memo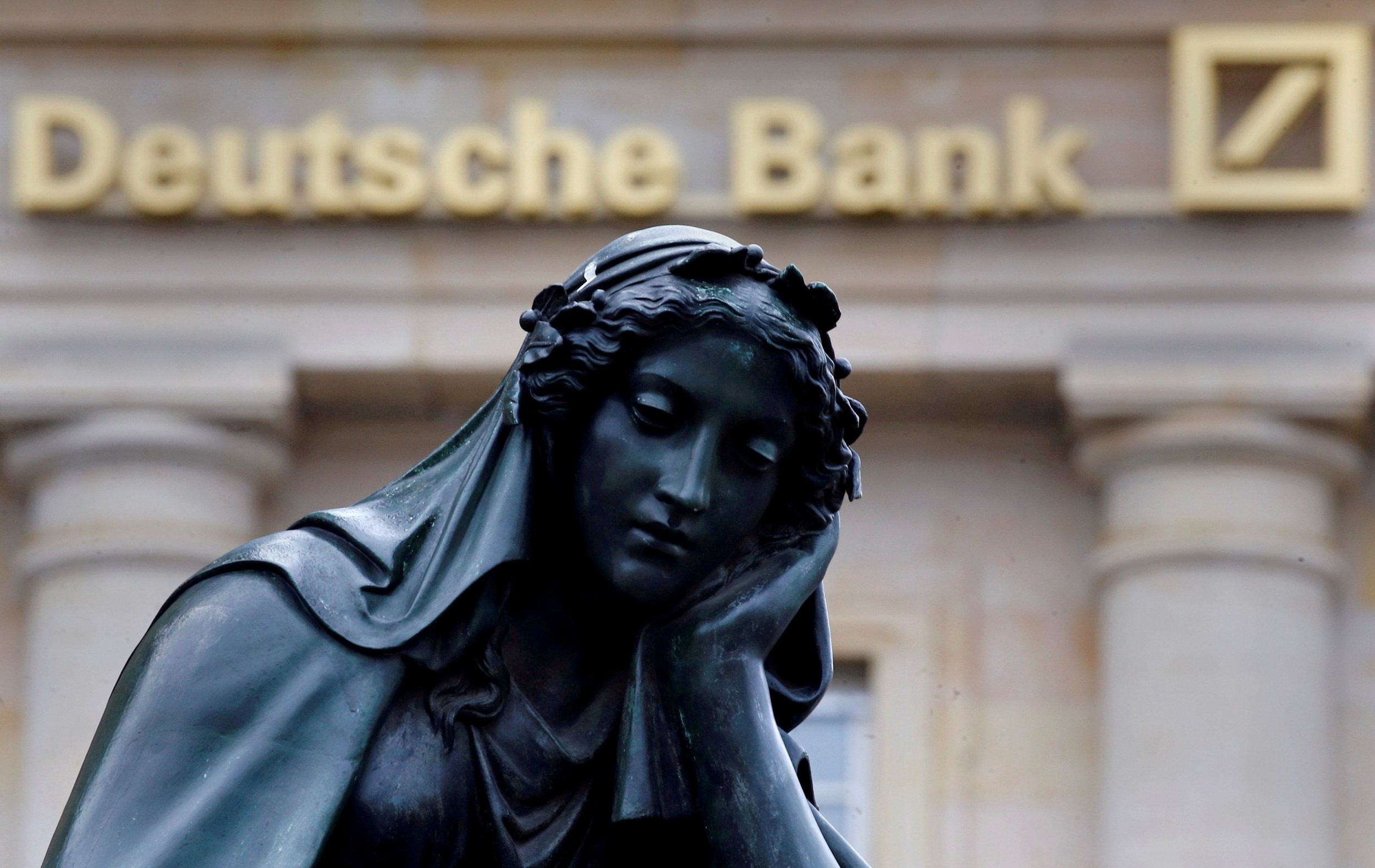 The chief executive of embattled Deutsche Bank has hit out at critics and insisted that the company had a strong future in a memo to staff.
"There are forces now under way in the market that want to weaken confidence in us," John Cryan stated in an internal letter to employees seen by Reuters.
"Our job now is to ensure that this distorted perception does not more strongly influence our day-to-day business," he added.
Cryan's comments came as the bank's shares hit new lows in Europe.
Deutsche Bank faces a fine of $14 billion in the U.S. for misselling mortgage-backed bonds before the financial crisis of 2008.
At their peak in May 2007, the bank's shares were valued at around €100 ($111.83). But in November they plummeted to €27.80 ($31.09) and have been falling steadily since, the BBC reported.
Analyst Marc Ostwald of ADM Investor Services told The Guardian: "Doing nothing is eminently no longer an option." He said the bank might have to seek a bailout from government or support from the European Central Bank (ECB).
But, Ostwald said comparisons to the doomed Lehman Brothers were wide of the mark, because Deutsche Bank had ready access to ECB funding and was "too big to fail."