Deutsche Bank Chief Executive Officer Christian Sewing warned that cutting off imports of Russian gas would have severe consequences for Germany's economy and would drive it into a recession.
Calls for a ban on Russian gas imports have been growing since atrocities committed by Russian troops in Bucha and other towns around Kyiv were revealed over the past few days, especially after the three Baltic countries announced they had cut Russian gas imports starting April 1.
The European Union said on Monday that it will discuss fresh new sanctions against Russia following international outrage over the alleged massacre in Bucha,
Talking in his role as president of Germany's BDB bank lobby during a press briefing on Monday, Sewing said there would be "a further deterioration of the situation if there's a stop to imports or deliveries of Russian oil and natural gas," worsening already soaring inflation and pushing skyrocketing energy prices in Germany even higher, as covered by Bloomberg.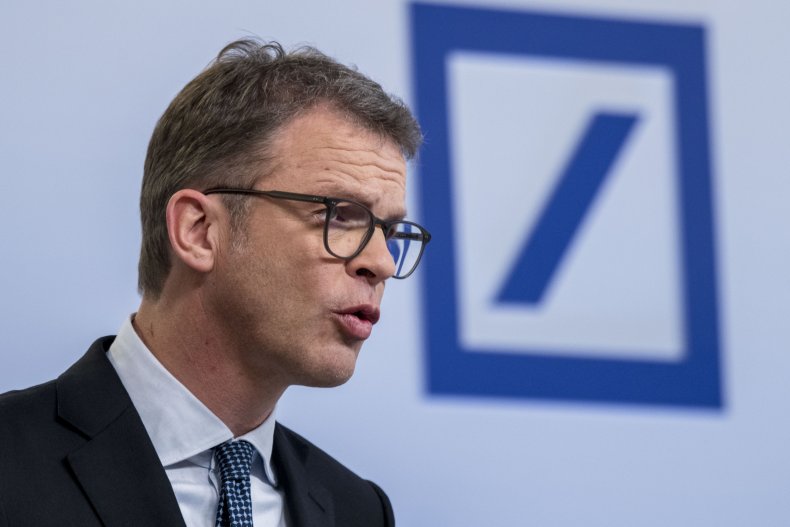 "A clear recession in Germany would presumably be inevitable," Sewing said, according to Bloomberg.
Sewing said banks expected economic growth this year to slow down to around 2 percent because of the conflict in Ukraine.
"The question of government aid measures for companies and sectors would then become even more urgent," Sewing told reporters, according to Reuters.
Deutsche Bank's CEO then called on the European Central Bank to act to fight off rising inflation.
Germany's Finance Minister Christian Lindner and ThyssenKrupp CEO Martina Merz already expressed their opposition to a ban on Russian gas and oil imports over the weekend.
On Monday, Lindner said the EU isn't yet able to cut Russian gas imports as the move would harm the continent as well as Russia.
"We have to cut all economic relations to Russia, but at the moment, it's not possible to cut the gas supplies," Lindner said during talks with European finance ministers in Luxembourg.
"We need some time."
Germany is likely the most reluctant country in Europe to ban fossil fuels imports from Russia, and the most dependent on Russian gas. Following international condemnation against the killing of civilians in Bucha, the country's defense minister Christine Lambrecht had announced that Germany was considering a ban, but she was later contradicted by Lindner.
This article has been updated.