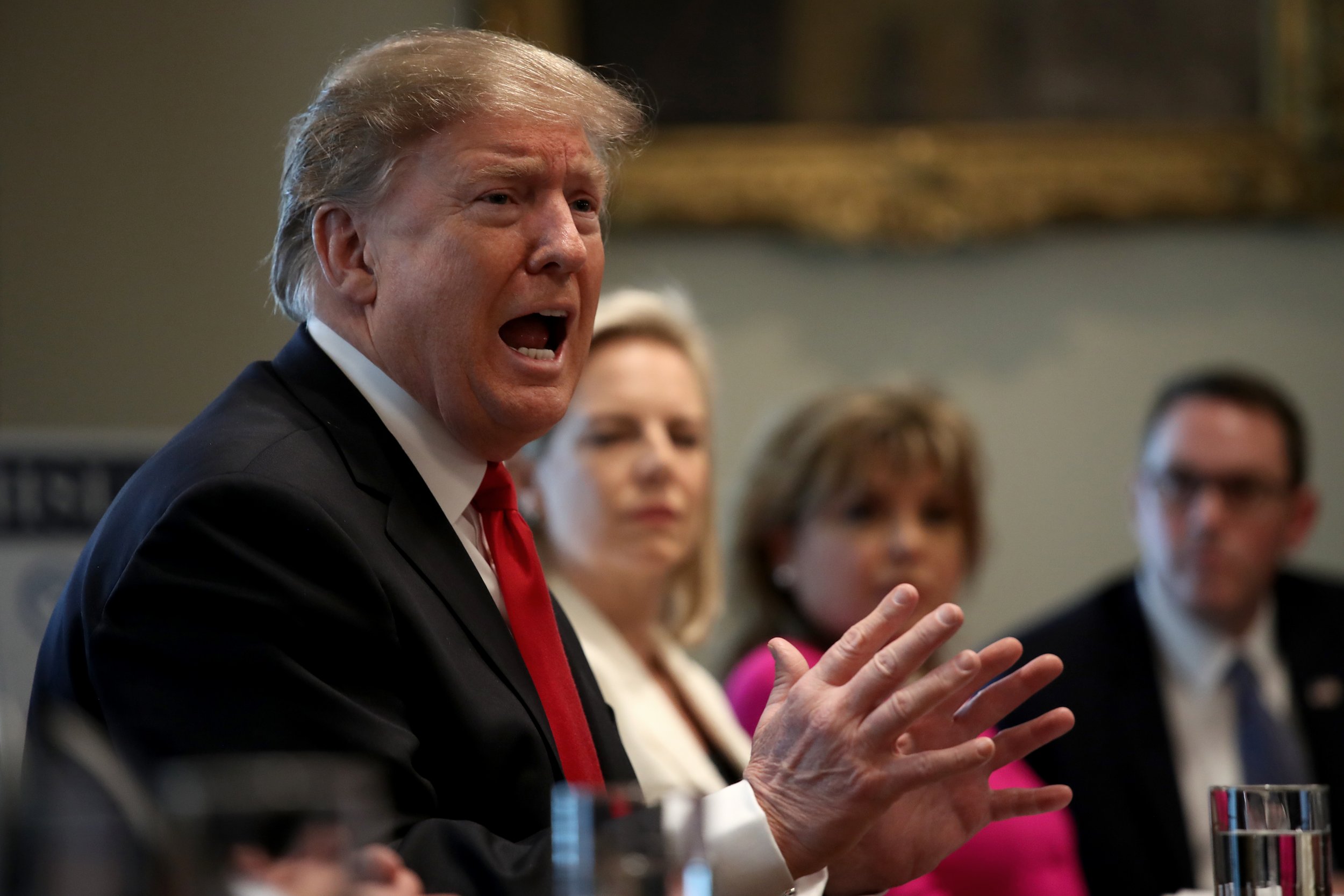 Deutsche Bank denied Donald Trump a sizeable loan in 2016 to fund the then-presidential candidate's Turnberry golf property, according to the New York Times on Saturday.
During his presidential campaign, senior Deutsche Bank officials weighed up whether they should allow Trump the loan but then decided against it after assessing that he carried too many risks. Three insiders with knowledge of the request told the Times that the group, which included the company's future CEO, believed that Trump's polarizing candidacy made the loan too risky.
The officials were also worried that Trump would default on the loan if he won the presidency, which could make seizing his assets a more complicated task.
Amanda Miller, a Trump organization spokesperson, denied that the president sought any loans and argued that the company could have funded the Turnberry resort, in Scotland, independently, without addressing whether Trump solicited a loan from specifically Deutsche Bank.
"This story is absolutely false," she told the Times. "We bought Trump Turnberry without any financing and put tens of millions of dollars of our own money into the renovation, which began in 2014. At no time was any money needed to finance the purchase or the refurbishment of Trump Turnberry."
The Trump Organization did not immediately respond to Newsweek's request for comment.
Throughout his presidential campaign, Trump was "burning through cash," according to the Times. "It was early 2016, and he was lending tens of millions of dollars to his presidential campaign and had been spending large sums to expand the Trump Organization's roster of high-end properties," the newspaper explained. "To finance his business's growth, Mr. Trump turned to a longtime ally, Deutsche Bank, one of the few banks still willing to lend money to the man who has called himself 'The King of Debt.'"
American banks were cautious of lending the then-businessman credit as he had a reputation for defaulting and declaring bankruptcy. But Trump's longtime ally Deutsche Bank was one of the few banks that has taken the risk. In 1998, the German multinational investment bank and financial services company, headquartered in Frankfurt, lent Trump $125 million for renovations on a skyscraper. Throughout the next 17 years, Deutsche Bank would lend or participate in loans associated with Trump amounting to over $2.5 billion, reported the Times.
House Intelligence Committee Chairman Rep. Adam Schiff (D-CA) has said he will investigate Deutsche Bank's involvement with Trump throughout the years, while members of the House Financial Services Committee, overseen by Rep. Maxine Waters (D-CA), has also been inquiring into the German company's loans to Trump.