Deutsche Bank to Pay $130 Million Over Foreign Corrupt Practices Act and Fraud Case
The Department of Justice announced Friday that Deutsche Bank will pay the U.S. government over $130 million to resolve charges of violating the Foreign Corrupt Practices Act (FCPA) and commodities fraud.
Around $125 million will be paid to the DOJ and the Securities and Exchange Commission in a coordinated settlement. The bulk of the settlement is related to a scheme involving the bank bribing foreign officials to secure lucrative business deals in countries including Saudi Arabia, Abu Dhabi and Italy between 2009 and 2016, according to court documents. A separate case involves efforts to illegally manipulate the precious metals market.
"Deutsche Bank engaged in a criminal scheme to conceal payments to so-called consultants worldwide who served as conduits for bribes to foreign officials and others so that they could unfairly obtain and retain lucrative business projects," Acting U.S. Attorney Seth D. DuCharme of the Eastern District of New York said in a statement. "This office will continue to hold responsible financial institutions that operate in the United States and engage in practices to facilitate criminal activity in order to increase their bottom line."
The German bank was charged with one count of conspiracy to violate the books and records and internal accounting controls provisions of the FCPA and one count of conspiracy to commit wire fraud affecting a financial institution in relation to the commodities conduct. However, the company entered into a deferred prosecution agreement with the DOJ, meaning that criminal charges will be dismissed in three years if the terms of the agreement are honored and no further violations occur.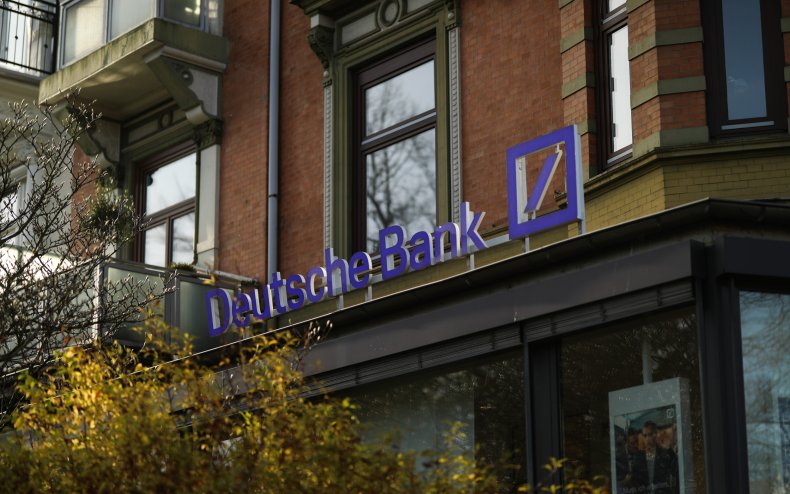 "While we cannot comment on the specifics of the resolutions, we take responsibility for these past actions," Deutsche Bank spokesperson Dan Hunter said in a statement obtained by Newsweek. "Our thorough internal investigations, and full cooperation with the DOJ and SEC investigations of these matters, reflect our transparency and determination to put these matters firmly in the past."
Hunter added that the bank had taken "significant remedial actions in response to these issues," including investing over 1 billion euros ($1.2 billion) "in data, technology, and controls" and improved "training and operational processes." The company vowed to "continue to invest significantly in technology this year and in the future, particularly as it relates to anti-financial crime compliance."
"Deutsche Bank engaged in a seven-year course of conduct, during which it failed to implement a system of internal accounting controls regarding the use of company funds and falsified its books and records to conceal corrupt and improper payments," Acting Deputy Assistant Attorney General Robert Zink of the Justice Department's Criminal Division said. "Separately, Deutsche Bank traders on three continents sought to manipulate our public financial markets through fraud for five years."
"This resolution exemplifies the department's commitment to help ensure that publicly traded companies devise and implement appropriate and proper systems of internal accounting controls and maintain accurate and truthful corporate documentation," added Zink. "It also stands as an example of the department's efforts to police the public U.S. markets so that all may continue to trust, and rely upon, the integrity of our public financial systems."
The company has had other difficulties with U.S. authorities in recent years, with fines being paid to the SEC in 2019 to resolve bribery violations involving China and Russia. Last July, the New York Department of Financial Services fined Deutsche Bank $150 million for ignoring suspicious transactions from notorious child sex trafficker Jeffrey Epstein.
The bank has also long been associated with President Donald Trump. It has loaned over $2 billion to the outgoing president over the years, with about $340 million still owed as of November, according to Reuters. Trump's dealings with the bank have been part of an ongoing investigation by New York prosecutors.