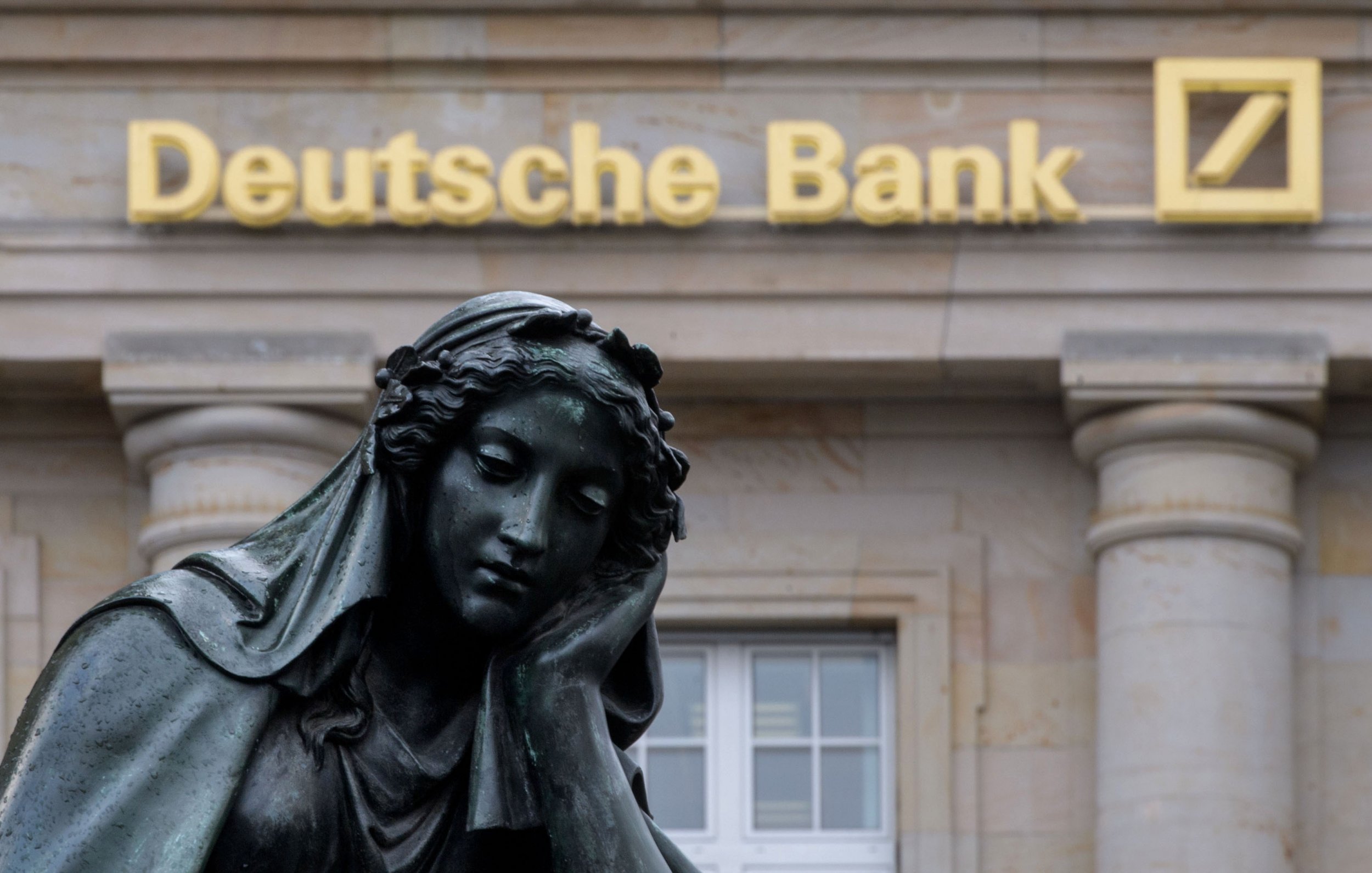 Two days after news that Robert Mueller's report found no collusion between President Donald Trump and Russia, a Democrat revealed that Deutsche Bank has started providing financial records of its dealings with Trump, signaling the investigations around the president are far from over.
Democratic Representative Maxine Waters, who chairs the House Financial Services Committee, on Tuesday answered "yes," when asked if the German bank had begun giving records of its financial history with the president, according to The Hill.
The committee is examining "everything" around Trump's ties to the bank, Waters said at the Capitol.
Deutsche Bank let Trump borrow millions of dollars in the past few decades. Waters and the House Intelligence Committee, chaired by Democratic Representative Adam Schiff, have been investigating Trump's relationship with the bank, which let Trump borrow money, in questionable ways, when other financial institutions would not.
The bank rejected requests for the records when Democrats were the minority in the House of Representatives the past two years, but began cooperating after Democrats gained the majority after the November midterm elections.
Waters's comment on Tuesday suggested progress from early this month, when she first disclosed that the bank was cooperating with the committee requests.
"So, you have staffers that are coordinating with, I imagine, attorneys at Deutsche Bank on document production right now?" MSNBC host Chris Hayes asked Waters at the time.
"Yes, I do," she said.
Waters also said the House Financial Services Committee began sending letters to Deutsche Bank last year and was "very concerned about money laundering."
"We know that Deutsche Bank has had a reputation for money laundering for a long time," Waters said, adding, "Deutsche Bank is, you know, the bank that [Trump's] been dealing with and his family has been dealing with Deutsche Bank."
Waters did not immediately respond to requests for comment from Newsweek on Tuesday.
Deutsche Bank spokeswoman Kerrie McHugh declined to comment to Newsweek on Tuesday but reiterated a previous statement: "Deutsche Bank is engaged in a productive dialogue with House Financial Services and Intelligence Committees to determine the best and most appropriate way of assisting them in their official oversight functions. We remain committed to providing appropriate information to all authorized investigations."
Trump's son-in-law and senior White House adviser, Jared Kushner, has also been entangled with the German bank.
Last March, New York State's Department of Financial Services reportedly requested loan information about Kushner and his family real estate business Kushner Companies from three financial institutions including Deutsche Bank. A spokeswoman for Kushner Companies at the time denied that the company received any request from the state financial services department.
Federal prosecutors in December 2017 reportedly subpoenaed Deutsche Bank for records pertaining to Kushner Companies. It was not known whether the records concerned Kushner or Mueller's Russia investigation.