Deutsche Bank Records Surprise Profit in Spite of U.S. Fine Threat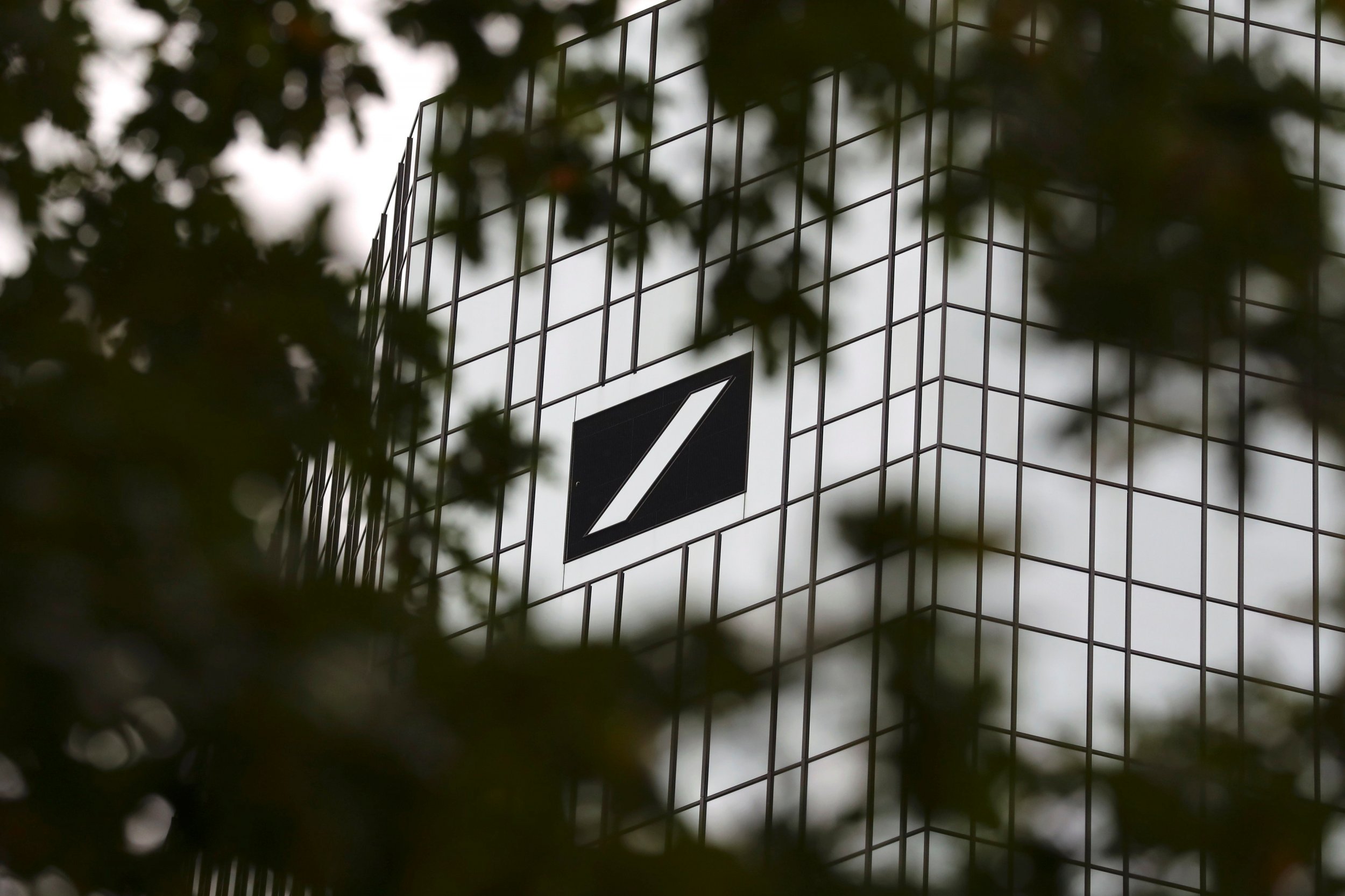 Deutsche Bank chief John Cryan pledged Thursday to redouble restructuring efforts, warning that the bank faces tough times as it seeks to finalize talks with U.S. justice authorities over a multi-billion dollar fine.
Germany's biggest lender posted an unexpected quarterly profit, benefiting from a subdued rebound in bond trading, but which failed to dispel the cloud of uncertainty that drove clients to withdraw billions of euros.
"The quarter was clearly overshadowed by the attention paid to our negotiations concerning the U.S. Department of Justice's initial settlement proposal relating to our RMBS (residential mortgage-backed securities) matters. This has created uncertainty," Cryan told a conference call.
"Uncertainty that affects the market's view of DB as an investment, uncertainty that affected some client views of Deutsche Bank as a counterparty and uncertainty that even affects our financial planning and strategy execution."
In a letter to staff, Cryan wrote: "Unfortunately, we have to assume that the situation will stay difficult for a while," adding the bank was working hard to wrap up negotiations for the fine "as soon as possible."
"We will... accelerate and intensify our restructuring," he wrote, referring also to a deteriorating environment more generally in certain important sectors.
After weeks of negative headlines, Deutsche was however able to announce an unexpected net profit of 278 million euros in the third quarter, lifted by a surge in bond trading that boosted all Wall Street banks.
The jump helped send the bank's shares initially to a more than one-month high, though they retreated to be down 0.4 percent at 13.245 euros by 7.39 a.m. GMT.
Nonetheless, negotiations over a $14 billion demand from the U.S. Department of Justice (DoJ) for misselling toxic mortgage-backed securities before the 2007-2009 financial crisis set a bleak backdrop.
After weeks of speculation about how this demand has rocked confidence in Germany's one-time flagship lender, the results gave some insight.
In its retail and wealth management business, clients withdrew 9 billion euros in the third quarter. The bank, which had assets in that division of almost 440 billion euros, said outflows had since abated.
Its so-called global markets trading business was also hit.
Cryan said the bank had liquidity reserves of 200 billion euros, a fall from the more than 215 billion he had outlined Sept. 30. In June, the bank had 223 billion euros.
Deutsche Bank set aside more money for its legal bill for numerous past missteps. Litigation reserves rose to 5.9 billion from 5.5 billion at the end of June.
Revenue grew slightly at 7.5 billion euros, ahead of analysts' expectations, mainly driven by Deutsche's trading, while business declined in other operating areas.
Its cash-cow bond trading division, which has volatile revenue and tough capital requirements to meet, was up 14 percent. Compared with its peers, however, bond trading showed a modest rebound, in part due to trimming the unit.
In equities trading, Deutsche Bank saw revenue decline as low stock market volatility gave investors less reason to trade, while revenue from corporate and investment banking fell by 1 percent.