A German bank reportedly has evidence of "suspicious transactions" related to Jared Kushner's family accounts and is willing to hand the information over to Russia probe special counsel Robert Mueller.
The board chairman of the banking giant Deutsche Bank, Paul Achleitner, called for an internal investigation and found troubling results, German business magazine Manager Magazin reported in its print edition released on Friday.
Deutsche Bank—a major lender to President Donald Trump and his son-in-law and senior White House advisor Kushner, according to Mother Jones—provided the results to the Federal Financial Supervisory Authority, which is Germany's bank regulatory agency and referred to as BaFin.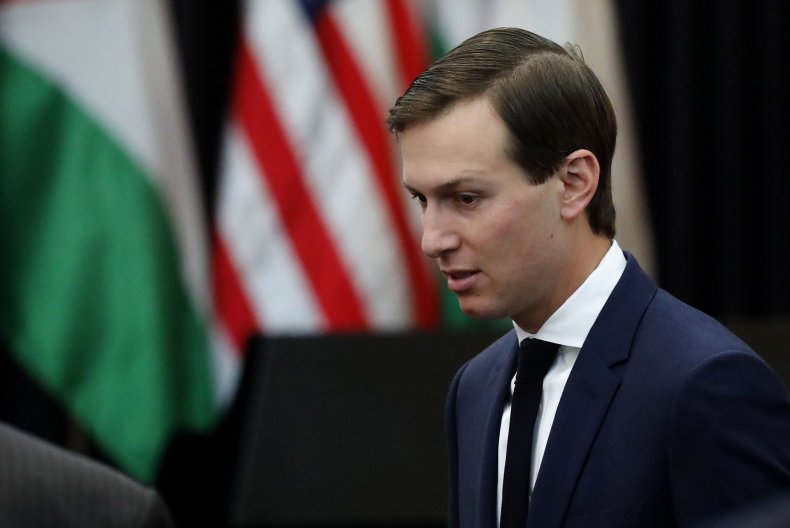 "Achleitner's internal detectives were embarrassed to deliver their interim report regarding real estate tycoon Kushner to the financial regulator BaFin," states the Manager Magazin story translated from German to English. "Their finding: There are indications that Donald Trump's son-in-law or persons or companies close to him could have channeled suspicious monies through Deutsche Bank as part of their business dealings."
No details on the suspicious money transfer were reported. The bank is worried about what the results will mean for its image, according to Manager Magazin.
"What BaFin will do about [the bank's findings] is not the bank's greatest concern," the German magazine reported. "Rather, it's the noise that U.S. special counsel Robert Mueller … will make in his pursuit of Trump. For he will likely obtain this information—a giant risk to [the bank's] reputation."
The bank's investigation into Kushner and his family business are ongoing and have been complicated by technical issues internally, the magazine story states.
Neither Kushner's personal attorney nor the bank have commented.
Kushner is already wrapped in problems with Deutsche Bank.
Federal prosecutors last month reportedly subpoenaed the bank for records relating to Kushner Companies, his family-run business. It was not known if the records involve Kushner or are tied to Mueller's probe into possible collusion between Trump's campaign and Russians in the presidential election.