Deutsche Bank's $285 Million Loan to Jared Kushner Just One of Many for Trump Family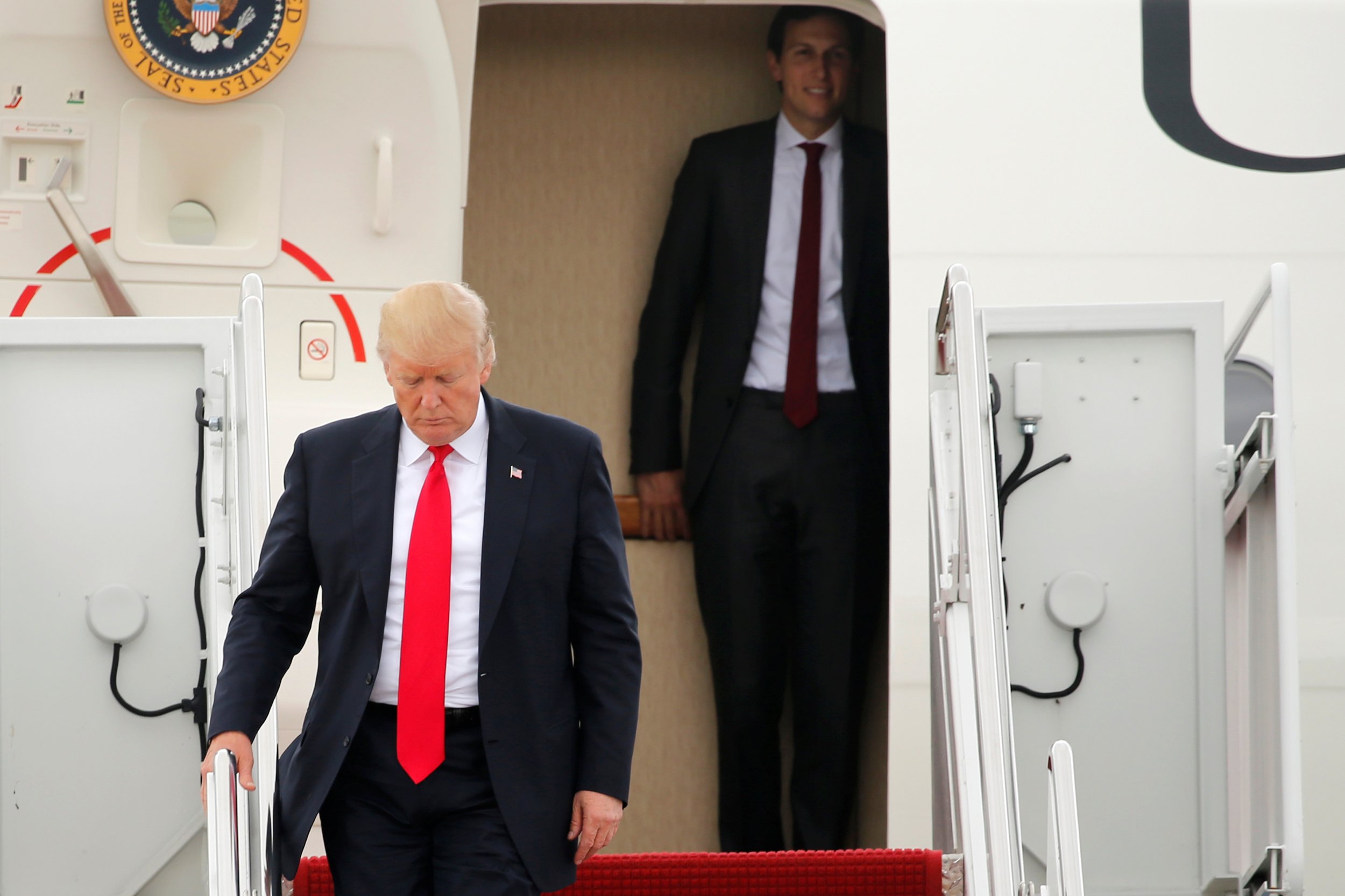 White House senior adviser and real estate titan Jared Kushner reportedly had a $285 million loan from German institution Deutsche Bank approved one month before his father-in-law's Election Day victory last year, the Washington Post reported Sunday. The massive loan went to Kushner's family-run real estate company, but the story also states that Kushner personally guaranteed the loan and he opted not to include it on his financial disclosure form with the Office of Government Ethics.
Given the size, the time it was granted—as Kushner worked both for President Donald Trump's campaign and his company—and Kushner's decision not to disclose, the loan is reigniting questions about whether the Trump family's businesses represent a conflict of interest.
Additionally, the loan is just the latest revelation of Trump's extended links to Deutsche Bank and contributes to the allegations about the president's purported ties to Russia, both financially and politically.
Kushner, Trump, Ivanka Trump and Kushner's mother are all clients of the bank. House Democrats have approached Deutsche and asked for information regarding its business with the president and whether loans given to the billionaire real estate mogul were possibly guaranteed by Russia, The Guardian reported last week. The Democrats were stymied by Deutsche, which claimed U.S. laws hindered it from sharing client information with governments, an assertion Democrats claimed was a misrepresentation of the law.
Trump's released his financial disclosure form June 16 and it revealed just how large his debt to Deutsche and others is. The president has $315.6 million worth of liabilities to German, U.S. and various other lenders, $130 million of which is owed to Deutsch Bank Trust Company Americas, the U.S. arm of Deutsche Bank AG, Reuters reported. Trump made a minimum of $594 million in 2016 and his assets were worth at least $1.4 billion, according to the forms.
Trump's self-titled and family-run organization has properties and links all across the globe, so the fact that he has outstanding debt with a foreign entity doesn't necessarily mean anything. But Deutsche's recent scandal involving Russia does. In January, Deutsche had agreed to pay $630 million worth of fines for running a "mirror trading" scheme that brought in $10 billion from Russia.
And in December, Bloomberg reported that Trump was attempting to restructure his debts in discussions with Deutsche in order to remove any potential conflicts of interest.
The White House said in a statement to The Post that Kushner would recuse himself from any matter involving Germany's largest bank, while a lawyer representing Kushner stated he wasn't required to disclose the loan because the ethics office "clearly states that filers do not have to disclose as a liability a loan on which they have made a guarantee unless they have a present obligation to repay the loan."