Tributes Paid to TikTok Star Devan Nicole Elayda After Her Death Aged 23
Tributes are being paid to Devan Nicole Elayda, a TikTok star and Fresno State student who died suddenly on Saturday. She was 23 years old.
The college student died following a hit-and-run on Highway 180 near Cedar Avenue in Fresno, California, local authorities have confirmed.
The fashion and beauty influencer was well known on TikTok where she had more than 50,000 followers and she boasted almost 5,000 followers on Instagram. Her death has been met with shock from her friends and followers who are paying tribute to her on social media.
According to the California Highway Patrol and local outlet Fox26News, Elayda was driving down Highway 180 when she decided to exchange seats with her fellow passenger.
As Elayda stepped out of the vehicle in the center of the highway, she was hit and killed by an oncoming vehicle which has been described as a silver 2017-2020 Lexus IS.
Highway Patrol announced Elayda dead on the scene. They confirmed that the driver of the Lexus did not stop to offer assistance after the collision.
"Please consider donating, she was the sweetest person ever & a genuinely good friend to me, she deserved to keep living," reads one tweet from a friend.
While on Instagram, many people are sharing their shock and expressing condolences on Elayda's recent posts.
"Rest In Peace beautiful gone way too soon," reads one comment. Another added: "Rest In peace beautiful. You were always so sweet."
A GoFundMe has been set up to raise money for Elayda with a number of people sharing it on Twitter.
"I'm at a loss for words...God called Devan to heaven unexpectedly during the early morning of November 27, 2021. Devan was a student of Fresno State who had a contagious laugh and a big beautiful smile," the fundraiser's creator Giselle Gutierrez wrote.
"She was loved by many and touched the hearts of each person she came around. This go fund me was created to help and support her family through this tragedy.
"Rest in Paradise my beautiful friend Devan! We will all miss you and keep you in our hearts."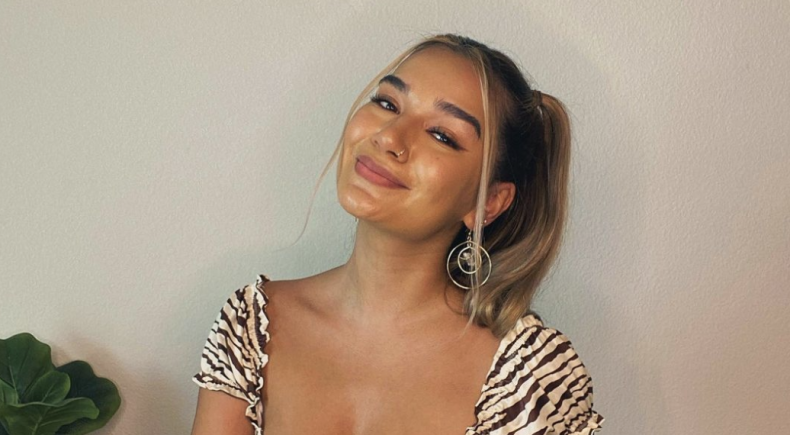 Investigators have highlighted that the vehicle in the collision will likely have damage to the side front bumper, fender area, or hood and urged anyone with information to contact them.
Anyone with information regarding the silver Lexus involved in the incident can contact Valley Crime Stoppers at 559-498-7867 or CHP at 559-262-0400.
Callers will remain anonymous and tips that lead to an arrest can result in a cash reward.