Sweet Potato Proves Smoking Gun in 'The Wire' Inspired Cold Case
Devarus Hampton was charged with murder in a cold case due to the suspect's connection to a sweet potato and a scene from the HBO series "The Wire," according to reports.
The 40-year-old, from Mashpee, Massachusetts, was charged with murder and assault and battery with a dangerous weapon in relation to the death of 31-year-old Todd Lampley of Hyannis, according to a Cape Cod Times report.
Hampton was arraigned on Monday at Barnstable District Court and has pleaded not guilty.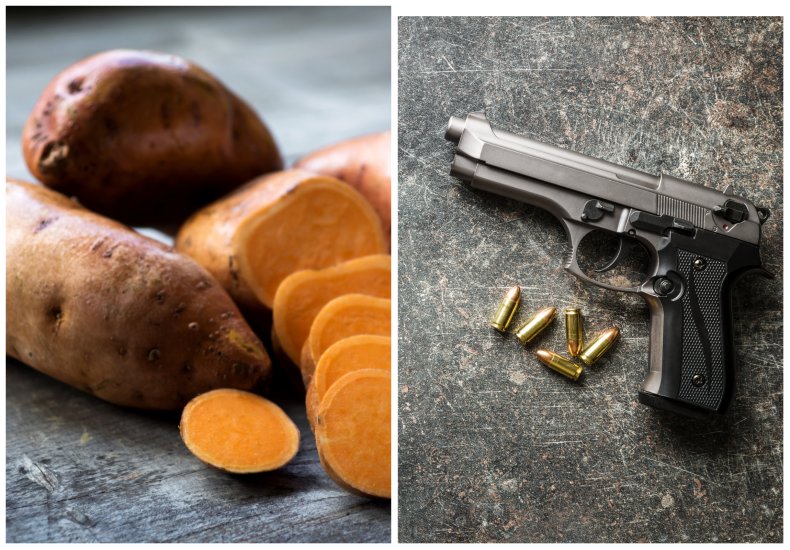 Hampton's defense attorney, Edward Fogarty, also spoke to the Cape Cod Times and said he will be mounting a "vigorous defense" for his client.
He added: "It is a very old case. After review of whatever the Commonwealth now says they have as evidence, we're confident it will result in his innocence."
After charging Hampton, the Barnstable Police Department also issued a press release on its Facebook page on Saturday.
They noted: "The charges stem from an investigation conducted by Massachusetts State Police Detectives assigned to the Cape and Islands District Attorney's Office and Barnstable Police Department.
"The Cape and Islands District Attorney's Office reiterates that all defendants are presumed innocent. There were no mugshots available at the time of this post."
This took place exactly 12 years after Lampley's death on February 27, 2011. Police have said at around 10 p.m. on that day he was shot through a bedroom window while he was inside 42 Fresh Holes Road.
Link to The Wire
The lead that resulted in Hampton's arrest was a phone tied to the name of Marlo Stanfield, a fictional character in The Wire, that was found at the scene of the crime.
In the show, a sweet potato was used as a gun suppressor and investigators found a sweet potato at Lampley's crime scene, according to a WLBT 3 report.
In addition to this, police say that Hampton's DNA was found on the sweet potato.
According to prosecutors, they have also been able to place Hampton at the home during the time of the murder due to a GPS monitor that he was wearing because of a previous crime he had committed.
In addition to this, investigators were able to confirm that GPS tracking put him near a pond where a gun was later recovered.
In 2011, two civilians alerted police that a gun had been found in the pond and when the weapon was examined they found rounds that matched the shell casings found outside Lampley's bedroom window.
The prosecuting First Assistant District Attorney Jessica Elumba said: "Police then go back and look at this defendant's GPS records which show on the day after the shooting on February 28 at approximately 11:41 p.m., GPS coordinates have him stopping at that pond."
Newsweek has contacted the Barnstable Police Department for comment.