Device Explodes in New Jersey As FBI Continues to Investigate New York 'Pressure Cooker' Bombs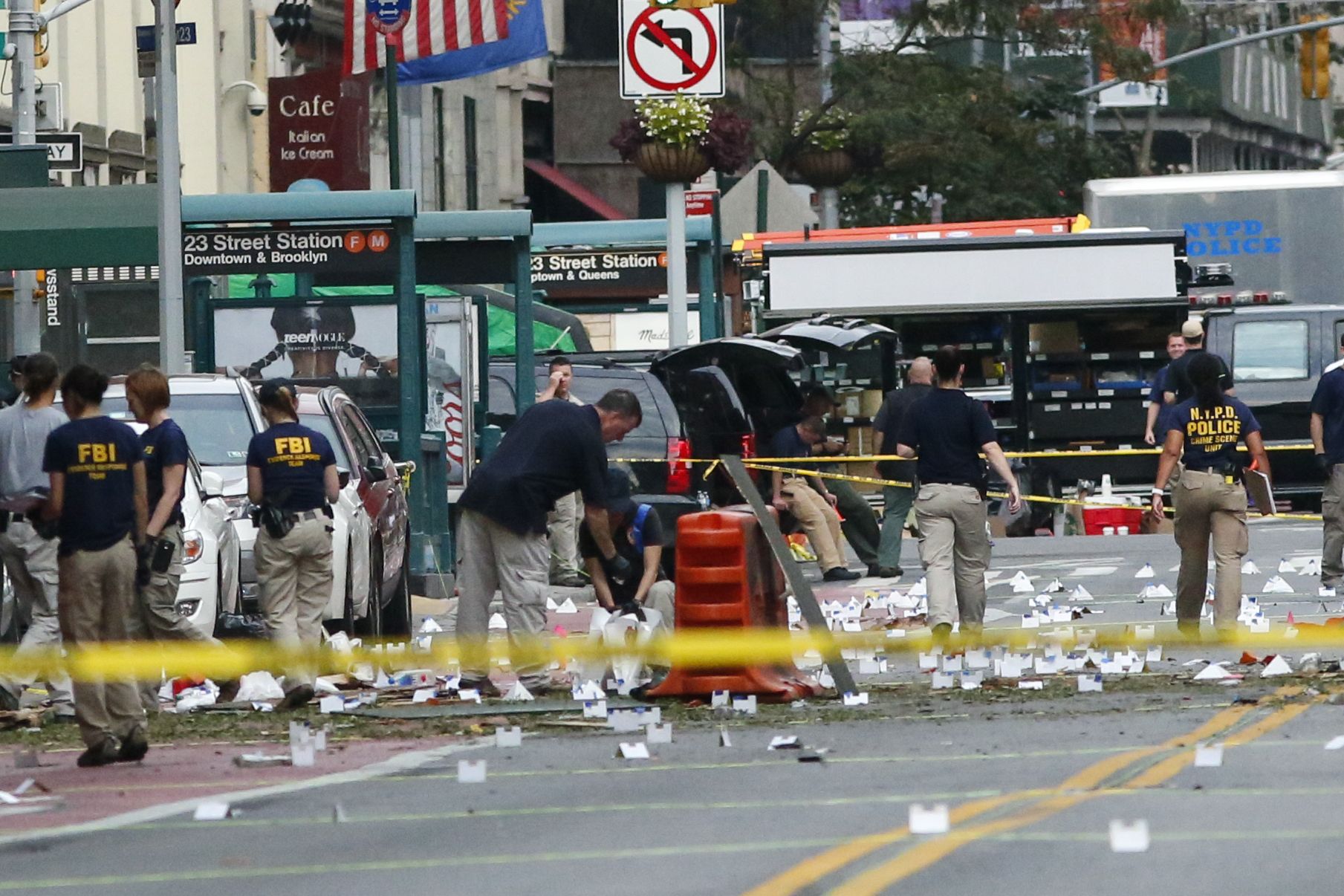 A suspicious device that two men scavenging through trash discovered near a New Jersey train station exploded early Monday as a bomb squad made attempts to disable it with a robot, according to officials.
The device detonated in New Jersey's Elizabeth after five devices were found in one bag late Sunday near a train station on the New Jersey Transit railway line, according to the city's mayor, Christian Bollwage.
The two men said they had seen wires and a pipe coming out of the package, which alerted them to report it to authorities, he added. The New Jersey Transit line was part suspended Monday after the incident.
The find and subsequent explosion comes after New York and New Jersey suffered three suspected attacks over the weekend.
Late Saturday, a pressure cooker bomb filled with shrapnel detonated in the Chelsea district of Manhattan, injuring 29 people, while police discovered another unexploded pressure cooker device four blocks away, while a pipe bomb detonated in New Jersey's Seaside Park, an hour from Elizabeth. The explosion forced the cancellation of a military charity run but no-one was injured.
Authorities are investigating whether the three incidents are connected, and they are yet to comment on whether they believe the Elizabeth device to be connected to the other explosions over the weekend.
Bollage said that one explanation for the device was that someone concerned about law enforcement had discarded it into a trash can.
"I'm extremely concerned for the residents of the community, but more importantly extremely concerned for everyone in the state and country where someone can just go and drop a backpack into a garbage can that has multiple explosives in it with no timers and then you have to wonder how many people could have been hurt," Bollwage said.