A new Netflix documentary focusing on the identity and convicted of John Demjanjuk was released on Monday. Demjanjuk, a Cleveland autoworker, was accused of being Ivan The Terrible, a notorious concentration camp guard who committed heinous crimes during World War II.
The five-episode series focuses on the ongoing mystery surrounding his identity. Who was Demjanjuk, and what did he really do?
The documentary dives into Demjanjuk's life, as well as the stories of horrendous abuse by Ivan The Terrible. It questions whether Demjanjuk could have really been the terrifying criminal and whether he could have somehow infiltrated civilian life in America by posing as a wholesome, non-violent man.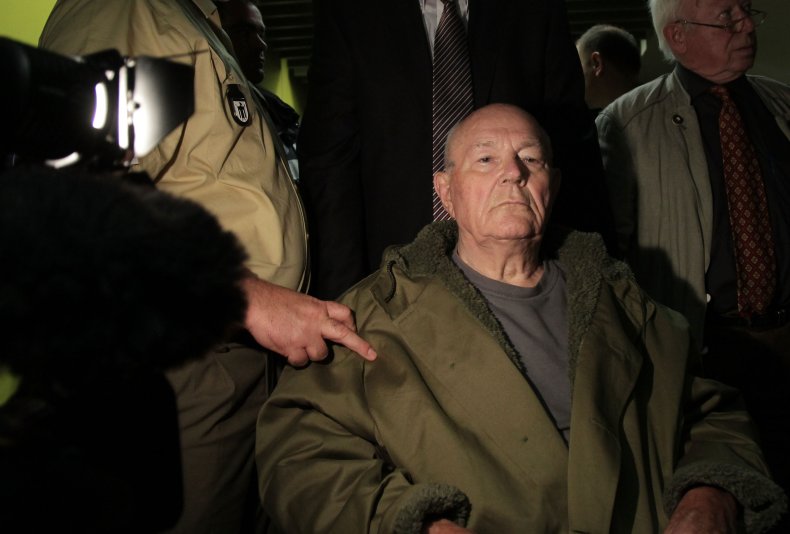 Demjanjuk's fate was left in the hands of multiple courts, and some people are convinced they got it wrong. Here's what we know about Demjanjuk, Ivan The Terrible and the results of Demjanjuk's trials.
Ivan The Terrible was incredibly violent
The stories of Ivan The Terrible are horrific. A guard at concentration camps Treblinka, Majdanek and Sobibor, Ivan was known to assault prisoners with a sword as they walked into the camp gas chambers. He was also notorious for cutting off the breasts of female victims or cutting out the eyes of those approaching their death in the chamber. A handful of those who encountered Ivan The Terrible lived to tell the stories.
Demjanjuk was convicted of the crimes
The Ukranian man was convicted of Ivan The Terrible's crimes by a court in Israel. He was sentenced to die by hanging, though he never got there, according to the New York Times. His conviction was revoked when another person was accused of being the horrible camp guard.
Demjanjuk regained American citizenship only to have it stripped again when he was, again, accused of being Ivan The Terrible.
Another man was accused of being Ivan The Terrible
In 1992, allegations arose that another man was Ivan The Terrible. The claims pointed to Ivan Marchenko.Marchenko was named by Demjanjuk's son and attorney after newly unearthed testimony given by 37 Red Army troops during Nazi war crime trials, which happened from 1940 to 1960.
It appeared Marchenko moved to Yugoslavia after the war, though there's some belief that Demjanjuk could have actually been Marchenko. Marchenko was said to be Demjanjuk's mother's maiden name, as he used the name on his U.S. Visa application. His attorney, Yoram Sheftel, claimed Demjanjuk just couldn't remember his mother's maiden name, which was really Tabachuk, and chose a common surname, according to the Associated Press.
Demjanjuk died at 91
Demjanjuk died in 2012 when he was 91 years old. At the time of his death, he lived in a German nursing home. He was in Germany trying to appeal a guilty verdict. At the time, he'd been stripped of citizenship in America and deported from Israel, where he also saw trial, according to the New York Times. He had a combination of kidney and bone marrow diseases.