'The Devil Next Door': Everything We Know About New Netflix True Crime Documentary
Netflix's latest true crime docuseries will focus on a hugely controversial case that claimed to identify one of the most villainous Nazis years after World War II. The Devil Next Door will explore the story of a man named John Demjanjuk who was accused of being a Nazi war criminal. Two governments claimed he was hiding under a fake name in America to avoid punishment from his past actions as "Ivan the Terrible," one of the most violent concentration camp guards in Nazi history. Demjanjuk went to court in the late 1970s both in America and Israel. He was found guilty in both countries.
But there's a twist: Demjanjuk maintained his innocence until his death. So was he really Ivan the Terrible? Or was his conviction a horrible mistake? To those who knew him, Demjanjuk was the "Cleveland grandfather," a neighborhood friend.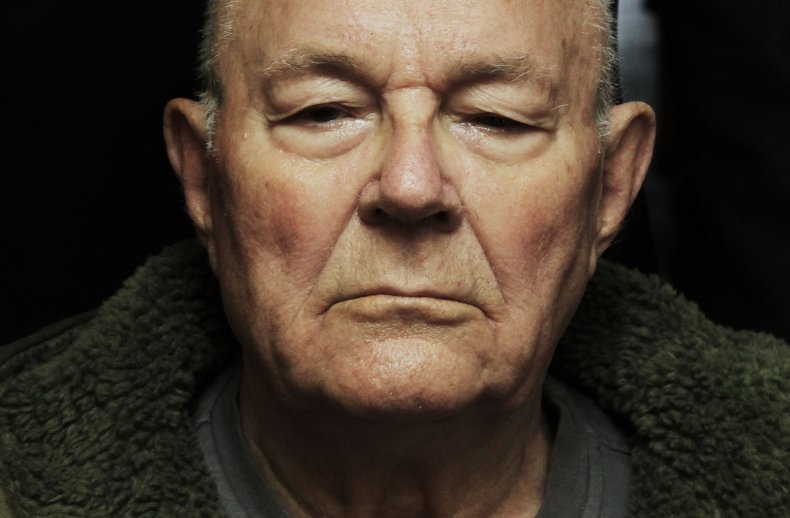 Demjanjuk's alibi centered on his claim that he entered the war as a Russian soldier and was captured by the Nazis. Far from the depraved prison guard he was found to be, he claimed he spent the war as a prisoner.
The docuseries, which will air on Netflix starting November 4, will delve deep into both sides of the case, tracing the arguments for and against Demjanjuk's conviction.
A trailer released Wednesday explains that Demjanjuk caused no trouble during his post-war life in the United States. He appeared to be a model, working American citizen until he was swept into an international media frenzy, which focused on the cruel acts of Ivan the Terrible as well as the devastating stories of Holocaust survivors who interacted with the deranged guard at Treblinka, a concentration camp in Poland.
According to the documentary, the guard nicknamed after a bloodthirsty Russian tsar was said to be one of the "cruelest people who ever existed on earth."
Beyond the was-he-or-wasn't-he questions of Demjanjuk's identity, some analysts weighed in shortly after Demjanjuk's trials to suggest that he was guilty of lesser crimes, and to some extent, a victim of circumstance. In 1992 Newsweek dove into the growing conversation, exploring new evidence that could show Demjanjuk was not really Ivan. One piece of evidence included contradictory testimony surrounding a claim that Demjanjuk, or Ivan, attacked prisoners with a sword as they fled a gas chamber.
The Devil Next Door is the latest in Netflix's growing true crime repertoire. The streaming platform has released consistent stream of intriguing, in-depth looks into controversial cases since the 2016 release of Making a Murderer, which captured attention from an international audience. More recently, the platform has released similar content like The Innocent Man and The Disappearance of Madeline McCann.
Viewers will be able to stream The Devil Next Door in its entirety on November 4.