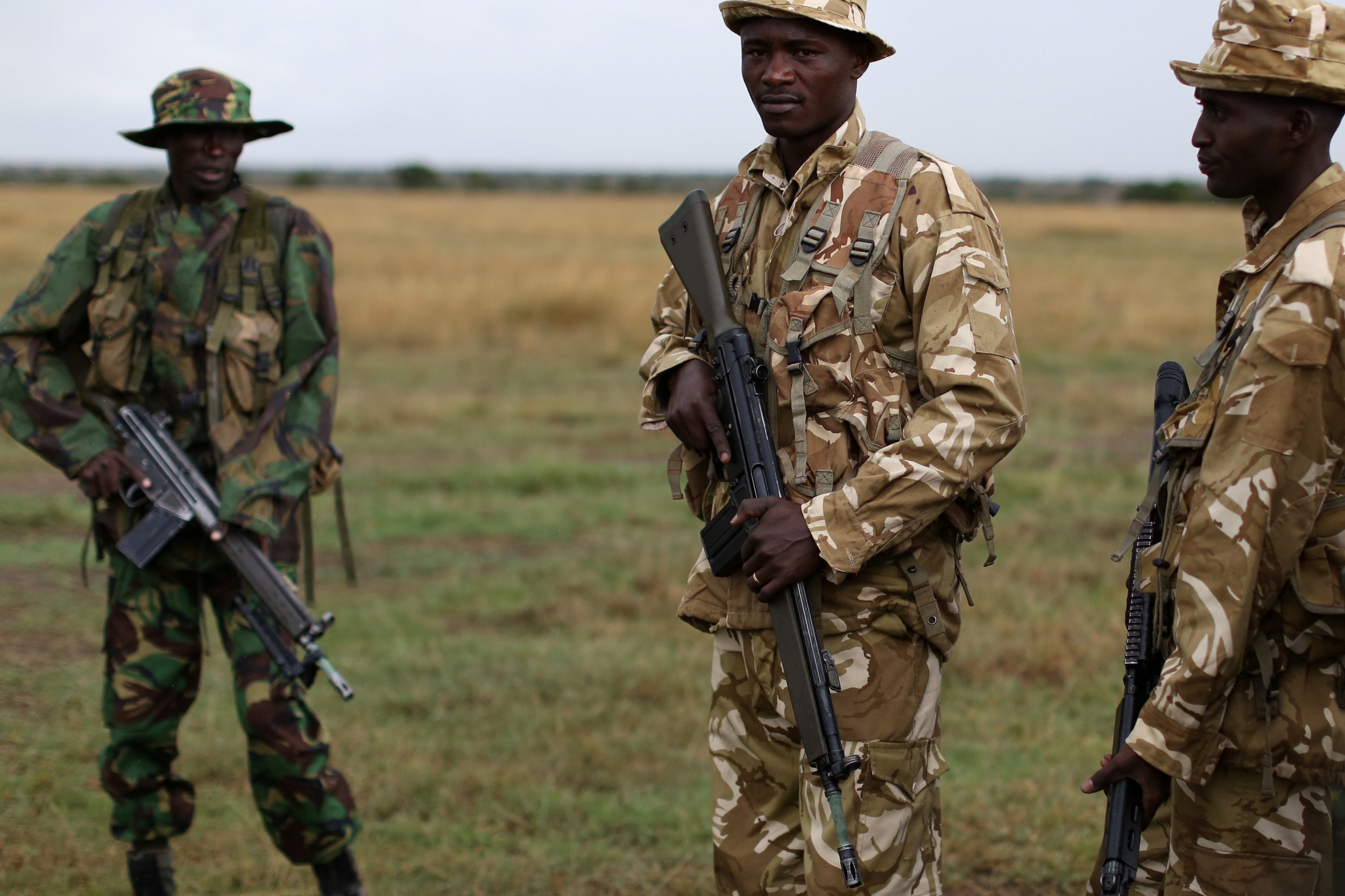 A Tanzanian court has sentenced a notorious poacher nicknamed Shetani—"the Devil" in Swahili—to 12 years in prison.
Police arrested Boniface Matthew Malyango in October 2015 along with his brothers Lucas Mathayo Malyango and Abdallah Ally Chaoga. The trio were caught trying to smuggle 118 tusks worth more than $863,000, according to the AP.
A magistrates court in Tanzania's capital Dodoma convicted Malyango of heading up organized crime on Friday. He stands accused of killing thousands of elephants and of having links to various criminal gangs involved in the illegal wildlife trade across Africa, according to a journalist covering the trial.
Shetani's exploits were the subject of a 2016 Netflix documentary, The Ivory Game, which was produced by actor and environmentalist Leonardo DiCaprio, among others.
Tens of thousands of African elephants are killed by poachers each year for their tusks, according to the World Wildlife Foundation, while rhinoceroses are also targeted for their horns. The biggest market for ivory products is in East Asia, and specifically China, where ivory is believed to have medicinal benefits and is sold in the form of ornaments. In late 2016, China's government announced a total ban on ivory trading to be implemented by the end of 2017.
A ban on the international trade of ivory was introduced in 1989, but governments and NGOs have struggled to bring an end to poaching. More than 1,300 rhinoceroses were killed by poachers across Africa in 2015, according to the International Union for Conservation of Nature, the highest number since 2008.