Nunes 'Cherry-picked' Details for the Secret Memo Without Reading the Source Material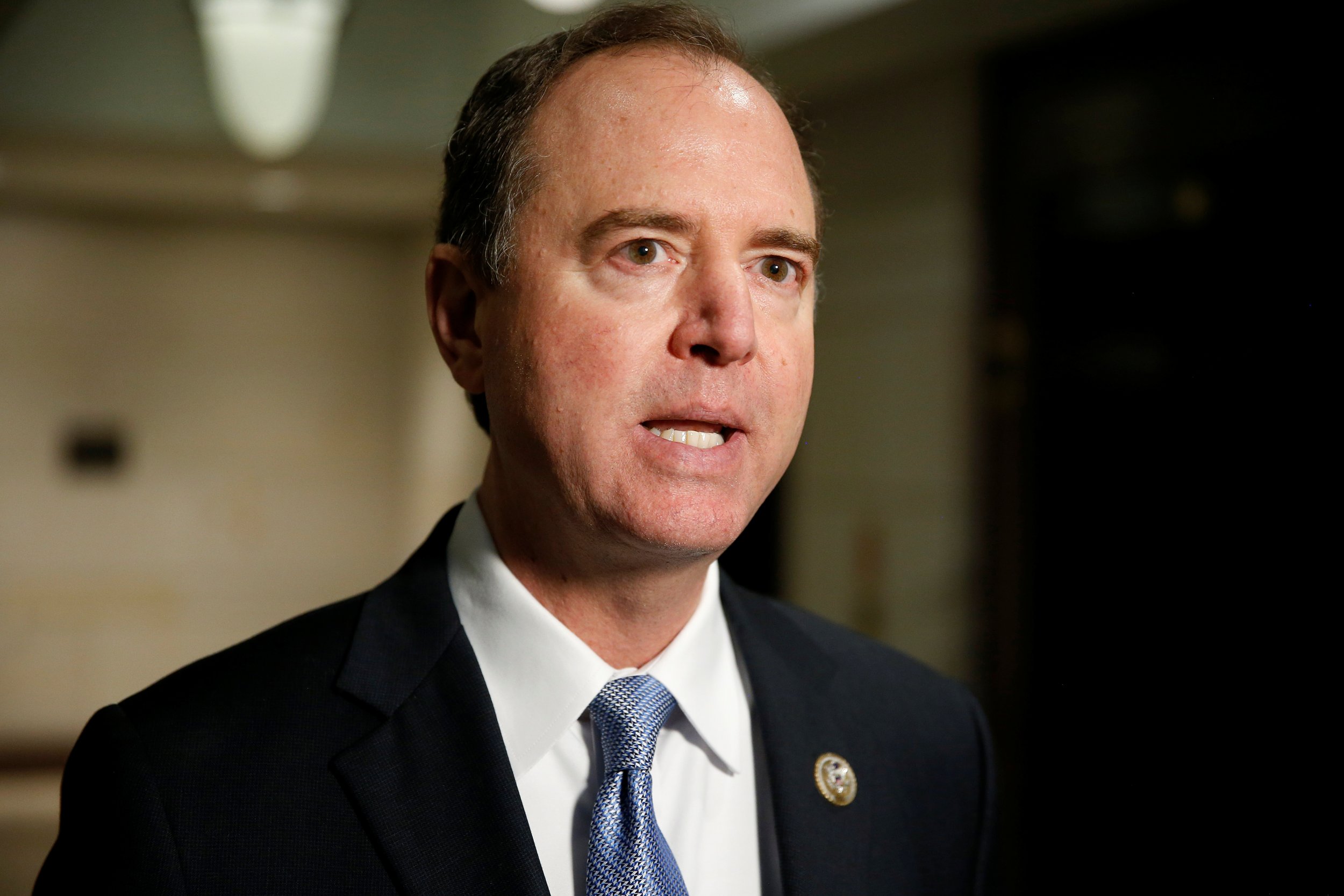 The Republican lawmaker who spearheaded the campaign to release a classified memo critical of the Justice Department and the FBI "cherry-picked" the document's contents without reading all the source material, a top Democrat charges.
In a Monday night interview with CNN's Anderson Cooper, Representative Adam Schiff (D-Calif.), the ranking Democrat on the House Intelligence Committee, said that Representative Devin Nunes (R-Calif.) hasn't read all the details behind the controversial secret memo.
"The chairman never bothered to go read these underlying materials," Schiff said. "After months and months of making this argument that the FBI and DOJ are involved in some sort of conspiracy, he didn't even bother to read the materials himself."
The memo was drafted by Republican staffers and reportedly undermines the FBI and Justice Department's investigation into Russian meddling in the 2016 presidential election.
Schiff said the document is full of Republican talking points, with details culled from documents that the Justice Department had agreed to release to him and Nunes, who chairs the House Intelligence Committee. The committee is conducting its own investigation into Russia's election interference, although Nunes had recused himself from that probe last August.
The revelation that Nunes and staffers assembled the secret memo without full knowledge of the source material drew sharp criticism from former government officials.
Former FBI special agent Asha Rangappa, now the director of admissions and a senior lecturer at the Jackson Institute for Global Affairs at Yale, lambasted Nunes for not doing his due diligence.
"Scooby Doo Nunes has not read the underlying classified information that forms the basis of the memo under his name that his committee has voted to make public," she tweeted. "Yep, you can read that again!"
Walter Shaub, the former director of the Office of Government Ethics, was incredulous.
"Unbelievable! So Nunes hasn't even read the cherry-picked material his memo is based on," he tweeted. "But we're supposed to take his word that it's accurate."
Nunes and other Republicans, including President Donald Trump, have pressed to publicly release the memo for the past week. On Monday, the committee passed a vote along party lines to declassify the document, despite the Justice Department calling such a release "extraordinarily reckless." Democrats authored a rebuttal memo, though the committee voted—again along party lines—not to release that document.
Trump has five days to review the Republican memo and decide whether to make it public.
"It's a really disgraceful act, in my view, to make partisan and political the declassification process, and I think it's what you see when you have a flawed president infecting the whole of government," Schiff said. "It's apolitical. This is a continuation of the effort to protect the president's hide."