Devin Nunes' Attorney Says He Cannot Find Out the Identity of Twitter Cow
On Friday, Steven Biss, the attorney of California Republican Representative Devin Nunes, said that he and his client are "at a dead end" after a judge threw out their subpoena to discover the identity of a Twitter user who publishes unflattering media about Nunes under the guise of "Devin Nunes' Cow."
In March 2019, Nunes filed a $250 million defamation lawsuit against two parody Twitter accounts: one claiming to be written by his mother and another claiming to be written by a cow from his family's dairy farm. Nunes said the "cow" conspired to damage his re-election chances.
In December 2019, Nunes filed a subpoena to unmask the cow's true identity. But Twitter lawyers asked for Nunes' case to be dismissed, citing a federal law protecting social media companies from legal liabilities connected to content posted by users on their platforms.
Biss claimed that Twitter bore responsibility for the cow's content and for allowing it to remain online while allegedly "shadowbanning" Nunes' personal Twitter account. Shadowbanning refers to the act of hiding one's social media content from other users without the original poster's knowledge.
"They're doing more than allowing ... the cow ... to post a tweet," Biss said of Twitter. "They're censoring, they're promoting an anti-Nunes agenda, they're banning conservative accounts and they're knowingly encouraging it."
Twitter maintained that it is content-neutral and said that if Nunes wants to force the company to reveal the cow's author or moderate its content in a different way, he should create new legislation to do so rather than try to force the company through the courts.
"Mr. Biss is asking the court to enact a new law," Twitter lawyer Patrick Carome said. "And if he wants a new law, well, Mr. Nunes is a congressman."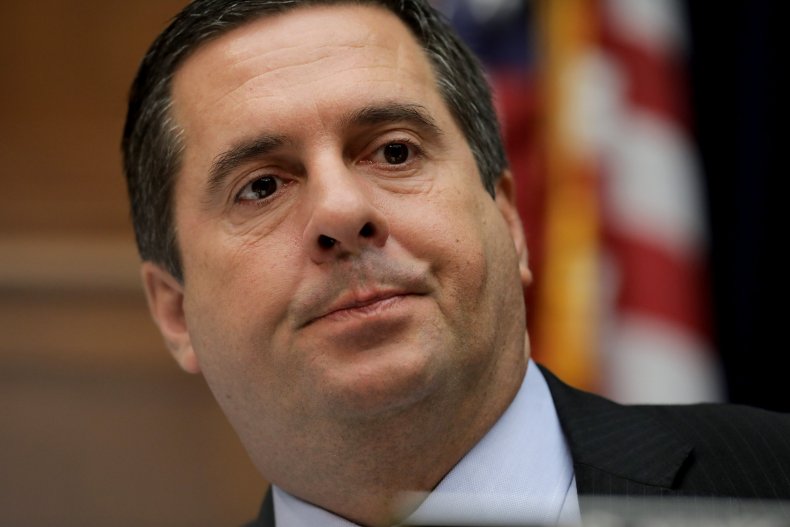 The American Civil Liberties Union (ACLU) filed an amicus brief with the court urging it to block Nunes' subpoena for vilating First Amendment rights to anonymous speech.
"From Sam Adams to Mark Twain, Americans throughout history have used pseudonyms to criticize public officials," the ACLU wrote. "People adopt pseudonyms for a number of different reasons, such as protecting privacy and preventing official retaliation.... [It] is an aspect of freedom of speech protected by the First Amendment."
Press coverage about Nunes' lawsuit contributed to the account gaining nearly a hundred thousand new followers soon after—the "cow" currently has over 709,500 followers. The lawsuit also inspired several imitators including Devin Nunes' Goat, Devin Nunes' Grandma, Devin Nunes' Lawyer and Devin Nunes' Cock, a rooster.
Newsweek reached out to Nunes for comment. This story will be updated with any response.
Correction (6/12/2020, 9:52 p.m.): An earlier version of this article understated the amount of followers Devin Nunes' Cow has. We regret the error.