Rosenstein, Wray, Bow to Impeachment Threat, Allow Nunes to View Key Russia Investigation Document
Congressional investigators have viewed a Department of Justice document related to how the FBI launched its investigation into Russian meddling.
The FBI opened its counterintelligence probe into Russian interference in the 2016 presidential election in July 2016. The House Intelligence Committee had requested the electronic communication related to the opening of that investigation.
On Wednesday afternoon, Representative Devin Nunes, the committee's Republican chairman, and Representative Trey Gowdy, another Republican on the panel, met with Deputy Attorney General Rod Rosenstein, according to a statement by Nunes. The meeting came one day after Nunes said on television that he would "have a plan to hold in contempt and to impeach" Rosenstein and FBI Director Christopher Wray if they did not provide the document.
Related: Nunes Threatens to Impeach Rod Rosenstein and Chris Wray
"After numerous unfulfilled requests," Nunes said in the statement Wednesday, "we were finally given access to a version of the [electronic communication] that contained the information necessary to advance the committee's ongoing investigation of the Department of Justice and FBI.
"Although the subpoenas issued by this committee in August 2017 remain in effect, I'd like to thank Deputy Attorney General Rosenstein for his cooperation today," he added.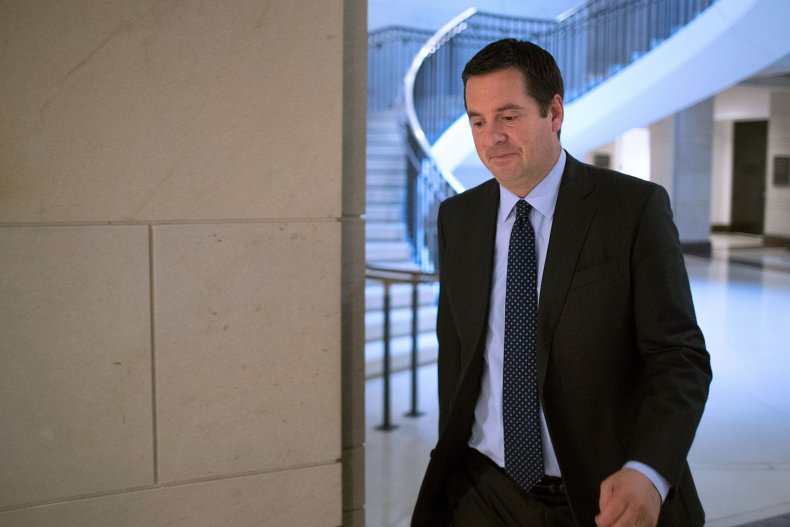 The manner in which the FBI launched its Russia investigation has been the topic of controversy. Some Republicans have believed the start was based on information that Christopher Steele, the former British spy initially hired by the firm Fusion GPS to do opposition research on Donald Trump, provided to authorities. But in December, The New York Times reported that comments former Trump campaign adviser George Papadopoulos made to an Australian diplomat resulted in the launch of the probe.
Last May, after the firing of James Comey as FBI director, Rosenstein appointed Special Counsel Robert Mueller to oversee the bureau's Russia investigation. Mueller's team has since named 19 defendants, one of whom has been sentenced.
The House Intelligence Committee closed its own investigation into Russian meddling, in March, saying it had found no evidence that the Trump campaign coordinated with the Russians. The Democrats on the committee have claimed that their Republican counterparts closed the investigation prematurely.