Devin Nunes Tweets 'Welcome to Socialism,' Warns of Plastic 'Straw Police' at California Restaurant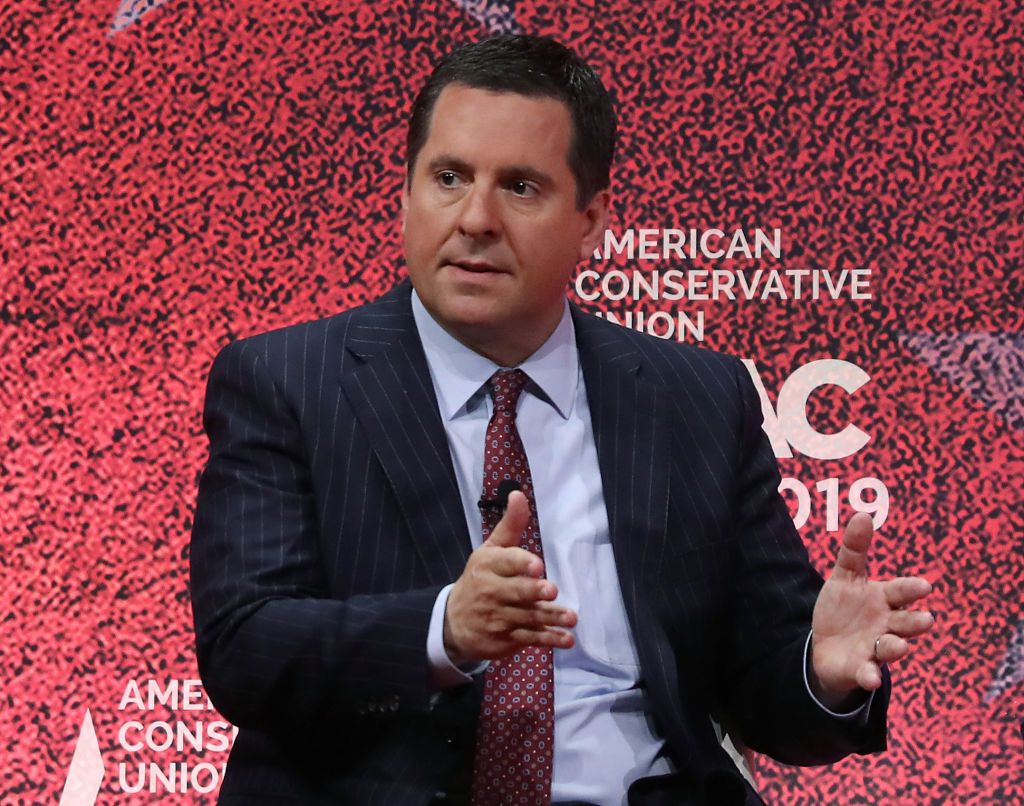 Rep. Devin Nunes left a California restaurant on Saturday tweeting about the dangers of socialism and saying servers in the state now lived in fear of "the straw police."
"Welcome to Socialism in California!" the Republican representative for California's 22nd congressional district tweeted following a conversation with a restaurant server who claimed waiters were concerned about breaking a statewide law on plastic straws.
"At restaurant tonight waitress asks if we want straws. Says she has to ask now in fear of THE STRAW POLICE," Nunes tweeted to his 380,000 followers.
The congressman was referring to California bill signed into law in September 2018 aimed at reducing plastic waste. CNBC reported at the time that Governor Jerry Brown signed the bill in a bid to also reduce plastic waste pollution in the ocean.
The graphic below, provided by Statista, illustrates the restrictions on single-use plastics around the world.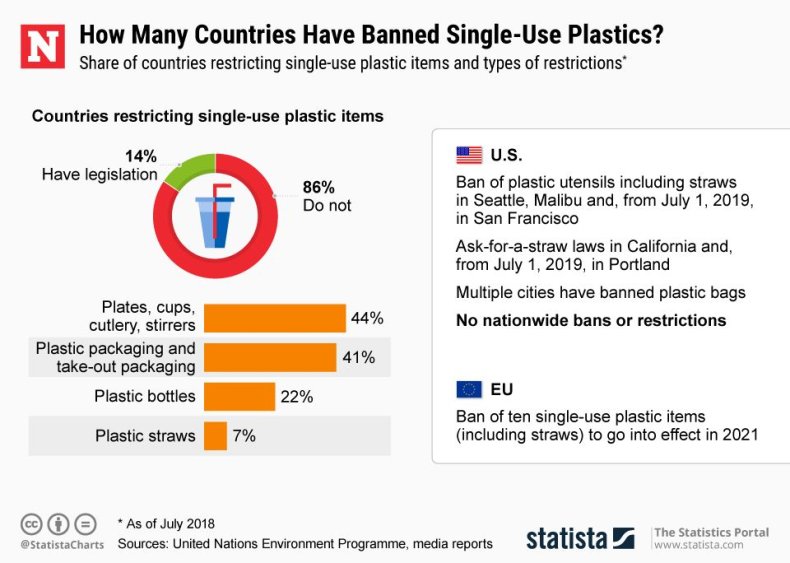 The move made California the first state in the United States to restrict the use of plastic straws in its restaurants. Cities such as Malibu and San Francisco had already passed similar laws and gone even further than the statewide bill by completely banning plastic straws and single-use plastic items.
According to the new law, full-service restaurants must not hand out plastic straws unless customers specifically ask for them. It does not constitute an outright ban and does not apply to fast food restaurants or convenience stores.
Violators face a $25 per day fine after two warnings over the unprompted serving of plastic straws. Restaurants found to be contravening the law can be fined as much as $300 annually for failing to comply.
Nunes is an outspoken climate change denier in a state known for its progressive stance on environmentalism. According to the Pacific Standard, in 2014 Nunes called global warming "nonsense" while California was suffering through its worst drought in modern history. He also criticized former President Barack Obama's plan to create a climate resilience fund at the time.
A study published in the journal Science Advances in 2017 stated that from 2015 only nine percent of plastics were recycled while 12 percent were incinerated and in total 79 percent ended up in the environment.
"Plastics, in all forms—straws, bottles, packaging, bags, etc.—are choking our planet," Brown said in a statement as the 2018 law was signed. "It is a very small step to make a customer who wants a plastic straw ask for it. And it might make them pause and think again about an alternative."
This article was updated to include an infrographic.