Devin Nunes Jumps Ship to Parler As Lawsuit Against Twitter Fails
Rep. Devin Nunes (R-CA) has advocated Twitter users switch to a rival website after his bid to sue the platform over parody accounts posing as his mother and a cow failed.
Nunes shared a photo from alternative social media site Parler to his Twitter account and wrote: "Picture for those who remain in Twitter Hell. Parler is open for business!"
He later wrote: "Come to Parler to see UNFILTERED news!"
Nunes' switch to Parler comes after several pro-Trump Twitter accounts also moved to the platform, claiming they left the site due to censorship.
Parler was formed in 2018 and describes itself as "unbiased social media."
Nunes had sought damages of $250 million due to content he had deemed defamatory from three accounts, arguing that Twitter had acted negligently by allowing these to continue posting. He also claimed the posts harmed his reelection campaign.
His legal complaint was filed against the accounts and Twitter jointly and severally.
The Twitter users included @DevinNunesMom and @DevinCow, which were posing as his mother and his cow respectively, as well as that of strategist Liz Mair.
His legal team's argument against Twitter said the platform was an "information content provider" and that it "creates and develops content" through several means.
These, the complaint said, included "explicit censorship of viewpoints with which it disagrees," "shadow-banning conservatives" and by "knowingly hosting and monetizing content that is clearly abusive, hateful and defamatory."
However, Judge John Marshal, of Virginia Circuit Court, said Twitter would not be held responsible for the posts of individuals on its site.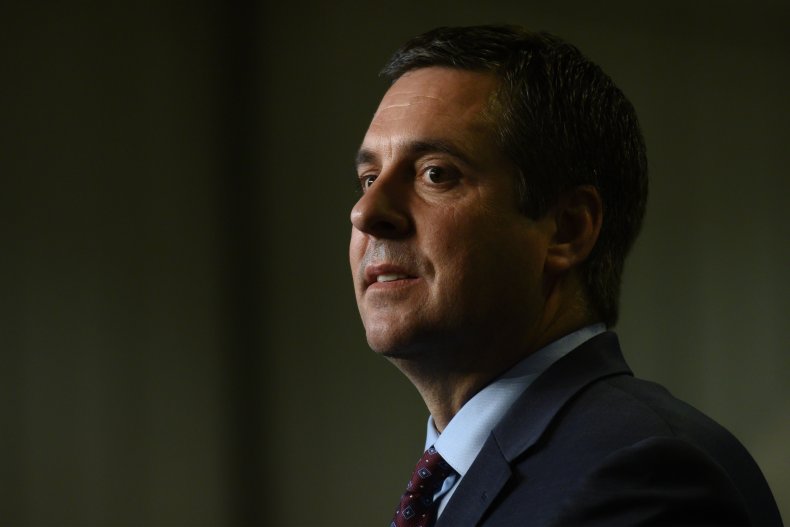 In a decision, the judge wrote Nunes "seeks to have the court treat Twitter as the publisher or speaker of the content provided by others based on its allowing or not allowing certain content to be on its Internet platform. The court refuses to do so."
The crux of the argument rested upon Section 230 of the Communications Decency Act.
This says an "interactive computer service," such as social media platforms, will not "be treated as the publisher or speaker of any information provided by another information content provider."
This measure has been targeted by President Donald Trump, who has argued platforms should lose protection should they censure content.
Following the judge's ruling, a Twitter spokesperson told Newsweek: "Twitter strongly believes the court made the right decision today to dismiss the claims raised by Congressman Nunes. Twitter enforces the Twitter Rules impartially for everyone who uses our service around the world, regardless of their background or political affiliation. We are constantly improving our efforts to serve the public conversation and will continue to be transparent with the public."
Despite his bid to pursue Twitter being rejected, Nunes can still take legal action against the other parties named, with Mair stating that as far as she was aware the decision did not alter that Nunes was suing her. However, the identities of those behind the @DevinCow and @DevinNunesMom accounts remain unknown, with Twitter refusing to identify them.
In a statement shared with Newsweek, Mair said: "Without having read what the judge has reportedly issued, I will just say that from my standpoint this lawsuit and the other in which I am also being sued by Rep. Nunes— for a combined total of $400 million— remains an assault on the First Amendment and the core American principle of free speech. Rep. Nunes took an oath to support and defend the Constitution—all of it and not just the bits he likes— and I hope he will take the opportunity to reflect on that fact again today and proceed accordingly."
Newsweek has contacted Nunes for comment.
This article was updated to include a statement from Liz Mair.