DeVos Extends Student Loan Grace Period Until January As Dems Call for Debt Cancellation
U.S. Department of Education Secretary Betsy DeVos announced an extension of the moratorium placed on student loan payments because of the CARES ACT on Friday. Meanwhile, some Democrats have urged President-elect Joe Biden to entirely eliminate student debt.
While the economic relief measures provided to Americans under the coronavirus economic stimulus package are slated to expire at the end of December, DeVos's forbearance extension is not expected to end until the end of January 2021. Under the provision, borrowers are not expected to make their monthly loan payments. Interest on student loans has not accrued.
"The coronavirus pandemic has presented challenges for many students and borrowers, and this temporary pause in payments will help those who have been impacted," DeVos said in a Friday statement. "The added time also allows Congress to do its job and determine what measures it believes are necessary and appropriate. The Congress, not the Executive Branch, is in charge of student loan policy."
As of June 2020, Americans who borrowed money to pay for their education owed $1.67 trillion on both federal and privately underwritten loans according to data from the U.S. Federal Reserve.
Biden is expected to take office before DeVos's extension runs out. Part of Biden's published platform for secondary education includes the Public Service Loan Forgiveness Program, which would remove $10,000 of debt relief from higher education students in exchange for performing public or national service.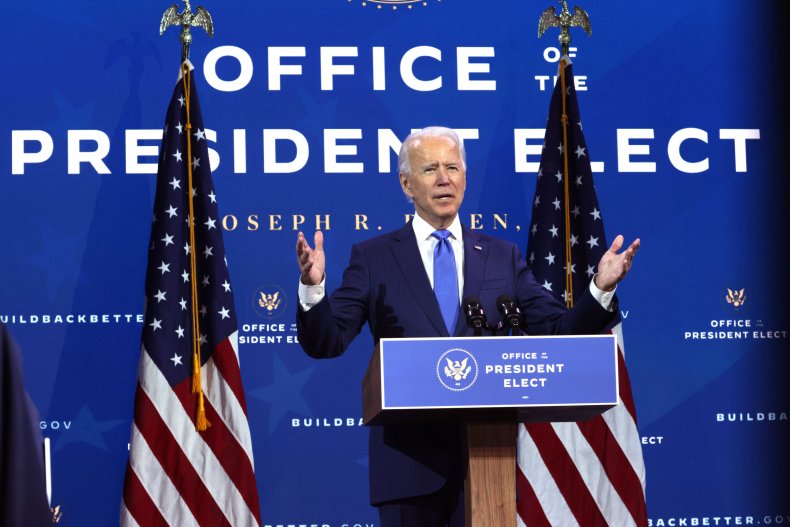 President Donald Trump has opposed loan forgiveness programs. In the 2020 U.S. Budget, Trump proposed getting rid of an existing public service loan forgiveness program. In its place, student loan reforms were proposed that would cap monthly repayments at 12.5 percent of the borrower's discretionary income.
Undergraduate borrowers would have any remaining balance forgiven after a period of 15 years. Borrowers that had attended graduate school would have their remaining balance forgiven after making monthly payments for 30 years. Trump's student loan reforms were not adopted.
Some progressive Democrats have encouraged Biden to go further and eliminate a greater amount of student debt. In an op-ed piece published Friday on Blavity, Massachusetts Senator Elizabeth Warren and Senate Majority Leader Chuck Schumer called for the incoming Biden administration to wipe out up to $50,000 in student debt.
"Broad cancellation of student debt would give tens of millions of Americans $200 to $300 more to spend and save each month," Warren and Schumer wrote. "Cancellation also means they won't have to worry about a student debt time bomb exploding when the payments suspension ends. With more money in their pockets and a smaller debt load, they can consider bigger purchases like cars and homes and, for some, start their own businesses."
"That's good for the borrower and good for our economy," Schumer and Warren added.
Biden has yet to publicly announce if he would follow the suggestions made by Warren and Schumer or stick to his original plan. Newsweek reached out to the Biden transition team for comment.