Devoted Republicans Explain Why They Aren't Voting For Trump in November
Parts of Twitter moved from red to blue Wednesday as the hashtag #LincolnVoter encouraged disgruntled Republicans who had chosen to vote for the Democratic Party in the 2020 elections to explain their reasoning.
Twitter users responded to a tweet by The Lincoln Project, a Republican-led group whose stated goal is to "defeat President Trump and Trumpism at the ballot box." In the past, the group has released anti-Trump advertisements. George Conway, co-founder of The Lincoln Project has been an outspoken critic of President Donald Trump. Conway is also the husband of White House adviser Kellyanne Conway.
"Are you a #LincolnVoter? If you have typically voted republican in the past, quote tweet this with why you've decided to vote blue this year. Tag your tweet with #LincolnVoter so we can see it."
"I no longer recognize my party," wrote James Hunnel. "This conservative #LincolnVoter is going straight blue, to rid ourselves of trumpism. We can debate policy once the adults have taken control back from the children of the corn."
"Meet 86 year old Gloria," wrote former federal prosecutor Christopher Alberto. "She's a life-long Republican. In 2016, she voted for Trump. Now she says, 'I don't know how people still like that son of a bitch. He's evil through and through.' Gloria is voting for #BidenHarris2020."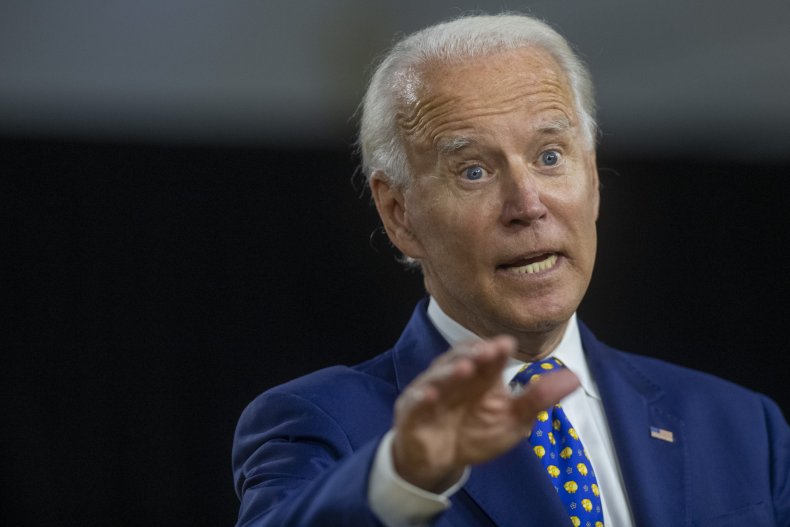 "I'm a deep south resident, disabled veteran, lifelong republican that is going blue this year," wrote Twitter user DarkPasseng3r. "Trump, backed by the GOP, have trampled the constitution and committed heinous acts of corruption in plain view. It's time for the GOP to fade into oblivion."
"I voted straight ticket Republican until the Tea Party came along & I noticed the GOP actively fighting against women's and LGBT rights," wrote user @stephanie_donor. "Trump is the bigoted culmination of their efforts. Better late to the #DemocraticParty than never! #LincolnVoter"
Twitter user @dangerclose3784 wrote they had been "Republican for 35 yrs. Became more difficult to vote Republican as candidates moved further from basic foundations of the party to an incessant cesspool of hostile gaslighting talking heads concerned w/ power instead of sensible governance."
Despite being a Republican group, the Lincoln Project has endorsed the Democratic presidential ticket of Joe Biden and Kamala Harris. In a Tuesday statement, Lincoln Project co-founder Reed Galen said Harris "has a deserved reputation for opposing the reprehensible actions the current administration has engaged in against both our own citizens and our allies."
President Trump claimed in a June tweet that his administration has "done more for the Black community than any President since Abraham Lincoln."
In March, Trump said that most people were unaware that Lincoln, the first Republican president, was a member of the Republican Party. "Does anyone know?" Trump asked attendees at a fundraiser. "A lot of people don't know that. We have to build that up a little more."
Newsweek reached out to The Lincoln Project and the Biden campaign for comment.
Devoted Republicans Explain Why They Aren't Voting For Trump in November | U.S.