'Dexter' Prequel Confirmed: Everything to Know About 'Origins' and More
Dexter fans rejoice—the franchise is not over, as once thought, because Showtime has announced plans to return to the world of the fictional serial killer.
On Monday, February 6, the network confirmed it had given the green light to a new prequel series to the original Dexter, and plans are also underway for several spin-offs. Showtime will be merged with Paramount+, and it will be rebranded to Paramount+ With Showtime.
Dexter aired from 2006 to 2013 and starred Michael C. Hall as Dexter Morgan, a serial killer who worked with the Miami Metro police and targeted other killers as part of a moral "code" he was given by his adopted father, Harry (James Remar).
Here is everything that fans need to know about Showtime's plans for Dexter.
What Is 'Dexter: Origins' Going to Be About?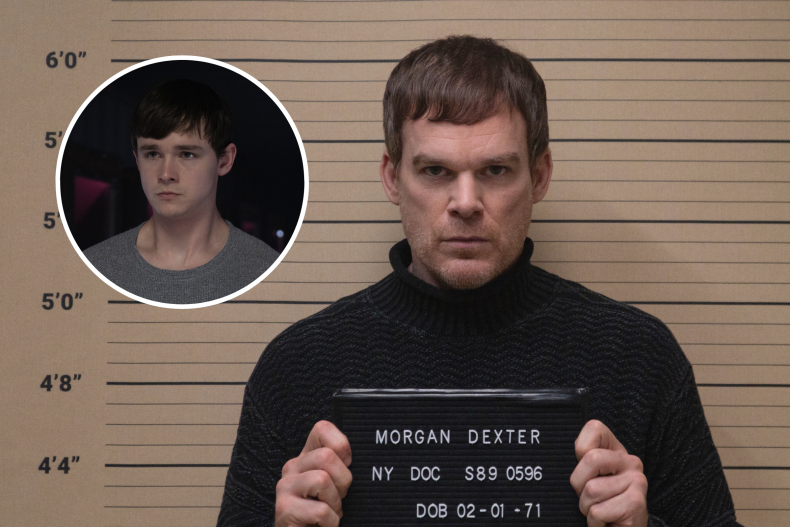 Showtime has confirmed that the Dexter prequel has been given the working title Dexter: Origins and it will follow the character as a young man.
The character will be "at the outset of his transition into the avenging serial killer he would become" and he will have just graduated from college and started his job at Miami Metro.
In a statement, Showtime confirmed the character would encounter "younger versions of many of the characters we came to know in the original Dexter," including his sister Debra (Jennifer Carpenter), who will be a teenager in the prequel, and Harry.
As well as exploring Dexter's early years, the new show will see the character wrestle with real-life serial killers from the period, and it will be executive produced by Clyde Phillips.
Will 'Dexter: New Blood' Get a Season 2?
Dexter: New Blood will return, Showtime confirmed, however it is being described as a "new incarnation," rather than a second season.
The sequel found Dexter 10 years after the events of the original series, in which he faked his own death in order to escape the law. He reconnects with his son Harrison (Jack Alcott) after the teen sought him out, and the killer decides to tell his son the truth about his past and his Dark Passenger.
Showtime's follow-up to New Blood will follow Harrison in the aftermath of the first season's dramatic finale as he "flees to New York City where he must wrestle with his own violent nature and whether, like his father, he too is compelled to kill."
The Trinity Killer Will Get a Spin-Off
Showtime also confirmed that the network is exploring making spin-offs based on characters who have been adversaries to Dexter over the years, with one being an origin story for Trinity Killer, who was played by John Lithgow in the original series.
In a statement, Chris McCarthy, President and CEO of Showtime and Paramount Media Networks said: "The Dexter saga has been an undeniable creative and popular success for Showtime, both in its original, ground-breaking form and the record-setting Dexter: New Blood.
"The series is a rich foundation for other shows in the lane of complex, subversive antiheroes that SHOWTIME has always done so brilliantly. Clyde is deep into compelling stories and characters that will satisfy the cravings of our multifaceted audience."
Phillips added: "I couldn't be more excited about exploring and expanding the universe of Dexter. It's a privilege to contemplate going even deeper with these complex and iconic characters – and the stories, themes and possibilities they inspire. I'm thrilled that Chris and my friends at Showtime want me to help them grow this truly unique and amazingly successful franchise."