Dez Bryant, After Removal For Positive COVID Test, Promotes His Business
Dez Bryant is a Texas native who made a professional name for himself with the home-state Dallas Cowboys. Bryant recently made the roster for the Baltimore Ravens, and his appearance against his old team was going to be Tuesday night. That was, until he became a late, and mysterious, COVID scratch. Now Bryant is promoting a business.
What in the world of Jerry Jones and the NFL is going on?
The strange thing about it is the fact that Bryant was reportedly on the field during early pre-game warmups Tuesday night at M&T Bank Stadium in Baltimore. Bryant later tweeted he had tested positive.
"Tell me why they pull me from warming up so I can go get tested... my s*** come back positive... I tested positive for Covid WTF," Bryan tweeted.
"Since I'm out do you guys want to hear about my businesses I've been working on?," Bryant tweeted after he was no longer part of the game.
Bryant is from Lufkin, Texas, and went on to play at Oklahoma State University before getting drafted by the Dallas Cowboys.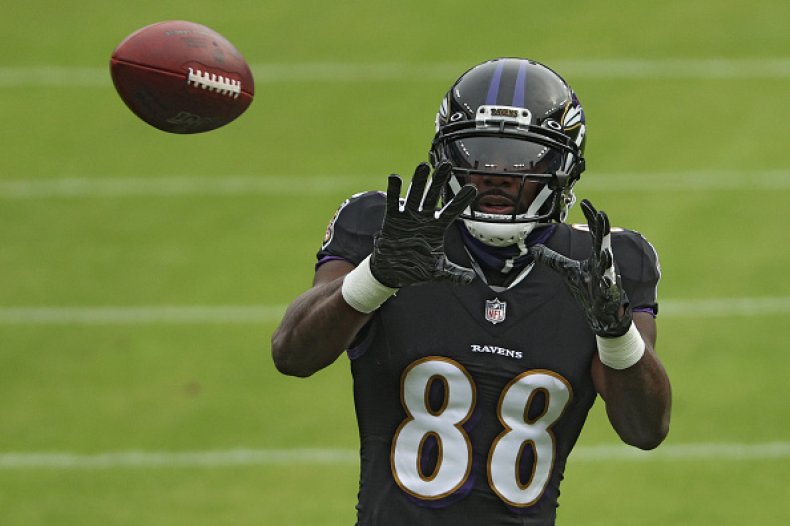 Bryant had not been on an NFL roster since the Cowboys let him go more than a year ago. The Ravens signed him to their practice squad this season, and he eventually made the 53-man roster, and his return Tuesday was going to be against the team that released him.