DHS Issues Waiver to 'Expedite' Construction of 12.5 Miles of 'Secondary' Border Wall in San Diego to 'Deter Illegal Crossings'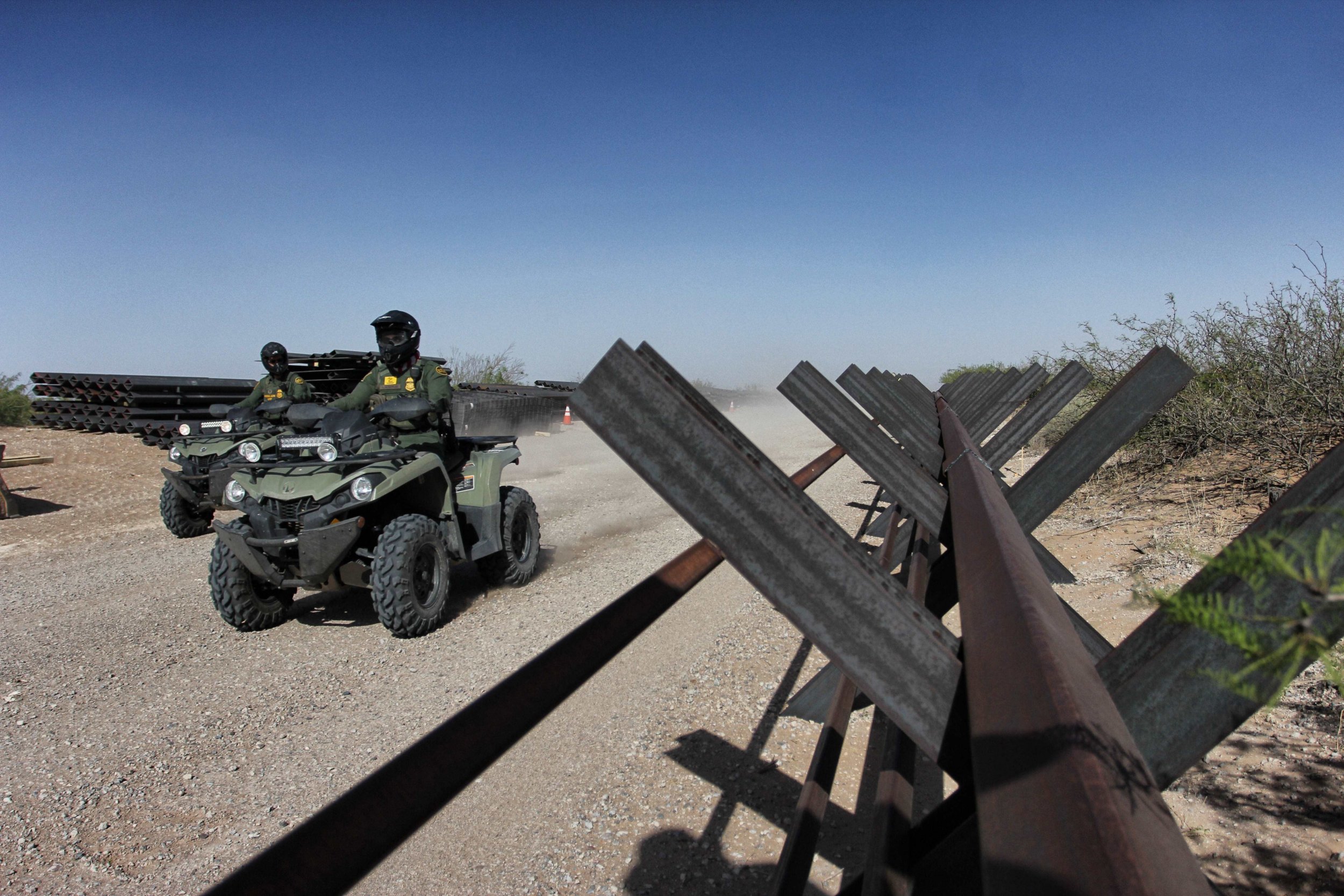 The Department of Homeland Security (DHS) issued a waiver on Friday to "expedite" the construction of a 12.5-mile "secondary wall" near the U.S.-Mexico border in San Diego.
In a release from the DHS, the department said that Congress has provided Secretary Kirstjen Nielsen with "a number of authorities necessary to carry out the DHS's border security mission."
One of those authorities is to "take such actions as may be necessary to install additional physical walls and roads near the United States border to deter illegal crossings in areas of high illegal entry into the United States," the release states, citing section 102 of the Illegal Immigration Reform and Immigrant Responsibility Act of 1996 (IIRIRA).
As such, the DHS said the approximately 12.5 miles of "secondary wall" is expected to be constructed in an area beginning near the eastern end of San Diego's Border Field State Park and extending to where an existing primary pedestrian fence ends.
Newsweek subscription offers >
"Tactical infrastructure, when combined with the appropriate technology and personnel, significantly reduces the amount of illegal border entries and enhances the Border Patrol's ability to secure the border," the DHS said in its release, noting that in Fiscal Year 2018, there were more than 38,000 Border Patrol apprehensions in the San Diego sector.
In this fiscal year, to date, the DHS said the San Diego Sector has apprehended more than 18,500 undocumented immigrants, representing a more than 69 percent increase of the apprehensions for same period last fiscal year.
In recent months, thousands of asylum seekers have arrived in northern Mexico, south of the San Diego border, in a bid to request asylum in the United States. Many have faced long waits to see their claims processed, with a new "Remain in Mexico" plan forcing asylum seekers to stay at the San Ysidro border crossing between Tijuana and San Diego in the southern country until their claims are processed.
The decision to expedite the project to construct the secondary San Diego border wall, an effort that was awarded by the U.S. Army Corps of Engineers on December 20, 2018, comes as President Donald Trump continues to push for funding for his long-promised border wall between the U.S. and Mexico.
Newsweek subscription offers >
Congress members across the aisle are hoping to avert another government shutdown next week by striking a border security deal that Trump can be convinced to sign off on.
Lawmakers involved in cross-party talks have suggested that they could be close to striking a deal that may include physical barriers at the southern border, but would not include the full $5.7 billion in funding Trump has long demanded for the construction of his border wall project.
Congress has until February 15 to strike an agreement before a funding measure to keep the government running as border talks continue runs out. If the deadline passes without a deal, the U.S. is likely to be plunged into yet another shutdown, just weeks after the record-breaking 35-day shutdown that ended last month.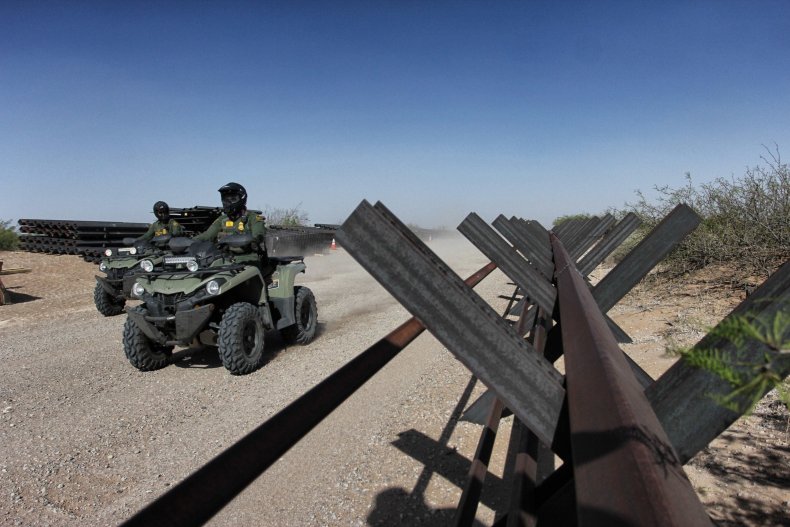 DHS Issues Waiver to 'Expedite' Construction of 12.5 Miles of 'Secondary' Border Wall in San Diego to 'Deter Illegal Crossings' | U.S.