With Christmas just days away, Homeland Security Secretary Kirstjen Nielsen said on Thursday that Jesus, Mary and Joseph would have been eligible for asylum in the United States.
In a hearing on President Donald Trump's immigration policies, Democratic Representative Luis Gutiérrez of Illinois related the president's hardline stance to Jesus's family fleeing. In the Bible, Mary and Joseph fled Bethlehem for Egypt—Jesus in tow—because King Herod sought to kill the newborn.
"It is repugnant to me and astonishing to me that during Christmas … a time in which we celebrate the birth of Jesus Christ, a Jesus Christ who had to flee for his life with Mary and Joseph," Gutiérrez said. "Thank God there wasn't a wall that stopped him from seeking refuge in Egypt. Thank God that wall wasn't there, and thank God there wasn't an administration like this or he would too have perished."
GOP Representative Louie Gohmert of Texas later asked Nielsen if Jesus, Mary and Joseph would be eligible for asylum in their situation. The DHS chief said yes.
"So [Gutiérrez] can scratch that from his concerns; they would get into the United States," Gohmert said.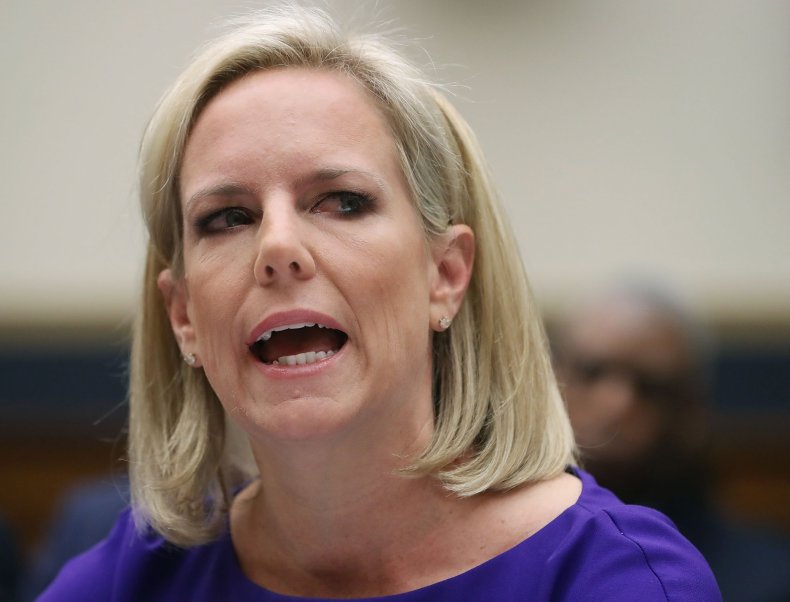 The hearing with Nielsen was contentious, with Gutiérrez especially pressing the secretary and calling her a liar multiple times.
"Shame on everybody that separates children and allows them to stay at the other side of the border fearing death, fearing hunger, fearing sickness," he said. "Shame on us for wearing our badge of Christianity during Christmas for allowing the secretary to come here and lie."
Nielsen claimed there was no blanket policy of separating children from parents.
"Only to say that calling me a liar is fighting words," she said. "I'm not a liar. We've never had a policy for family separation."
The Trump administration enforced a "zero tolerance" practice from early May through late June that separated some 2,600 children from their parents at the border. A court filing in October showed that hundreds of those kids had still not been reunited with their families.
Although an executive order halted such practice in July, the Trump administration still separated 81 migrant children from their families at the border in early December, according to PBS NewsHour.