Former Breitbart Writer Katharine Gorka Set to Be Named CBP Press Secretary: Report
Katharine Gorka, a former Breitbart columnist and wife of former Trump deputy national security adviser Sebastian Gorka, is set become the new press secretary for the Customs and Border Protection, according to Tuesday reports.
Acting CBP Commissioner John Sanders told CNN that Katharine Gorka, who the Trump administration reportedly did not offer a DHS terrorism prevention office due to her controversial writings, is set to take the position soon. Her husband Sebastian left the White House in August 2017 right after Steve Bannon and has been accused of having ties to Hungarian Nazi groups as well as a public record of claiming 98 percent of terrorist are Muslims.
Both Katharine, who also goes by Katie, and Sebastian wrote for Breitbart News. Katharine has also been a senior policy adviser at DHS since the beginning of the Trump presidency.
Katie Gorka has penned more than two dozen Breitbart articles, many with hyperbolic anti-Muslim sentiment and headlines about Christian genocides overseas and pieces claiming Sharia Law and the Muslim Brotherhood are influencing America.
HuffPost uncovered several 2017 emails showing Gorka and colleagues trying to find reasons to cancel funding for efforts against white supremacist groups and warned then-Secretary of Homeland Security John Kelly that Antifa and other "far-left groups" were increasing U.S. hostilities.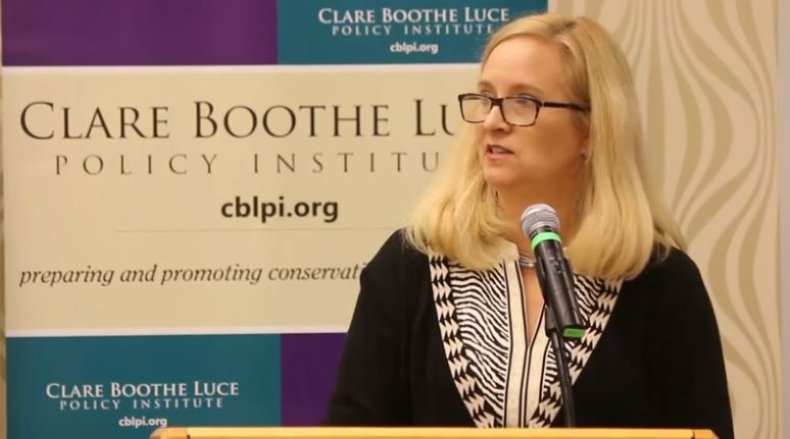 "Katie has been a valuable member of the DHS team, helping to advance the department's mission of preventing targeted violence and countering terrorism, regardless of ideology," a DHS spokesperson told CNN Tuesday. "We look forward to her continued service with the department in her new position at CBP as we work to secure the border and enforce our nation's immigration laws."
Sebastian Gorka defended President Donald Trump Monday from accusations of groping women related to the infamous Access Hollywood tape about grabbing women without their consent.
"Jane, stop talking ... How do you know he actually did that? Remember he said that when he was a Democrat. So, let's not forget that. How do you know he did that?" he said on a radio show this week.
In July 2014, Sebastian Gorka wrote a Breitbart article entitled "Shilling For The Jihadis: NYT and WaPo Stand With the Muslim Brotherhood."