DHS Secretary Chad Wolf Resigns 4 Days After He Said He Would Stay
On Monday, acting Secretary of the Department of Homeland Security (DHS), Chad Wolf, resigned from his position. His resignation came just four days after he said he intended to stay on until the end of President Donald Trump's administration.
Last Thursday, the White House withdrew its nomination for Wolf's official approval to the DHS, barely an hour after Wolf publicly criticized last Wednesday's U.S. Capitol riots as well as Trump's speech leading up to it.
"Effective at 11:50 a.m. today, I am stepping down as your Acting Secretary. I am saddened to take this step, as it was my intention to serve the Department until the end of this Administration," Wolf wrote in his Monday notice to DHS employees. "Unfortunately, this action is warranted by recent events, including the ongoing and meritless court rulings regarding the validity of my authority as Acting Secretary."
"These events and concerns increasingly serve to divert attention and resources away from the important work of the Department in this critical time of a tradition of power," he concluded.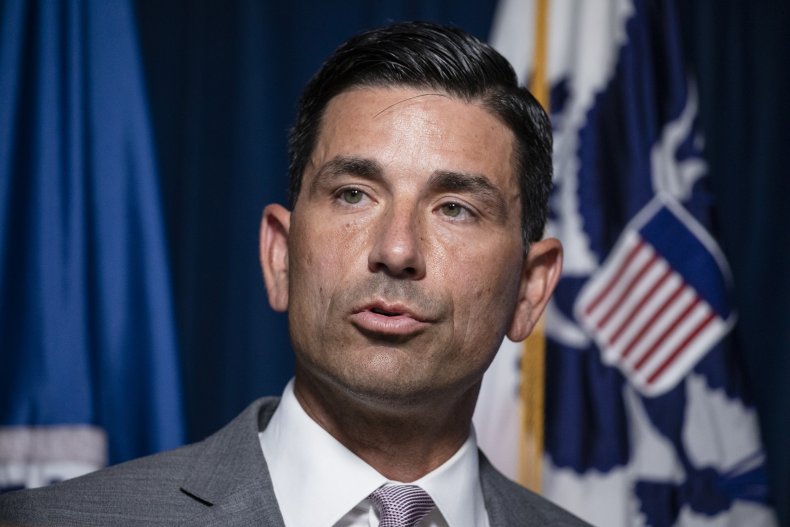 After Wolf steps down, Pete Gaynor, Administrator of the Federal Emergency Management Agency (FEMA), will serve as the DHS' Acting Secretary.
Last Thursday, Wolf released a statement calling the capitol riots "tragic and sickening," adding, "We now see some supporters of the president using violence as a means to achieve political ends."
"Every American is guaranteed the right to peacefully protest, but once those protests become violent, we should enforce our laws and bring those responsible to justice—regardless of political motivations," Wolf continued. "Any appearance of inciting violence by an elected official goes against who we are as Americans."
An hour after Wolf's statement against the riots and Trump's speech, the White House announced its withdrawal of Wolf's Senate nomination to become the DHS's official head, rather than acting one. White House spokesman Judd Deere said the timing was coincidental, according to NBC News.
It's unlikely that Wolf would've been confirmed by the Senate before January 20, Inauguration Day, when President-elect Joe Biden become president. Biden has already announced his intention to replace Wolf with Alejandro Mayorkas, the head of U.S. Citizenship and Immigration Services during the administration of former President Barack Obama.
Wolf was named as the acting DHS head in November 2019. In September and November, two federal judges ruled that Trump's appointment of Wolf was unlawful under the agency's line of succession. In August, the Government Accountability Office ruled that both Wolf and acting Deputy Ken Cuccinelli were illegally appointed, according to The Oregonian.
Newsweek contacted the DHS for comment.