DHS Wants to Send Hundreds More National Guard Troops to Mexico Border
The Department of Homeland Security (DHS) is reportedly seeking to militarize security at the U.S.-Mexico border even further, with officials requesting an additional 700 National Guard troops, as well as more helicopters.
Speaking with ABC News, a defense official said DHS had made the request on Wednesday and was expecting a response from Defense Secretary James Mattis on Thursday.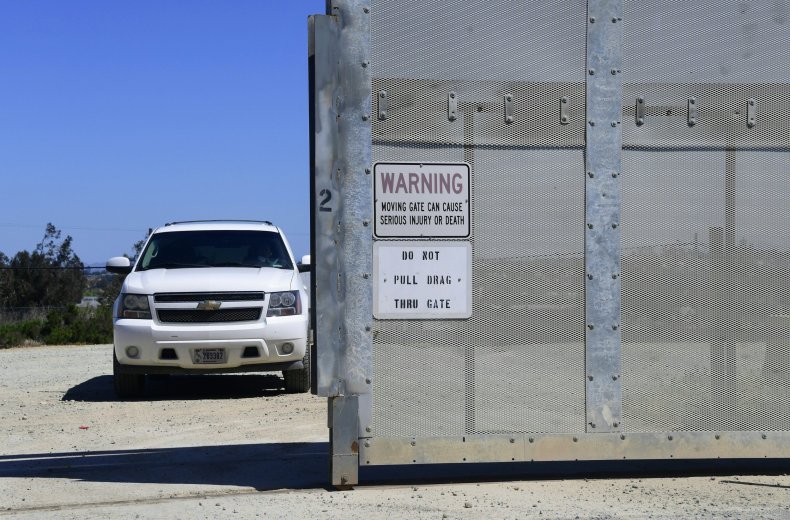 The official said the DHS hoped to have the plan to send more troops to the border finalized within a matter of days.
Currently, there are as many as 1,600 National Guard troops serving on the U.S.-Mexico border after President Donald Trump called for troops to watch over the area last month until his long-promised border wall can be built.
Related: U.S. border under siege, says Trump, and Mexico is doing nothing about it
Another 2,000 troops have already been approved to join them, after Mattis authorized Trump's plan to send a total of 4,000 troops to the border in April.
So far, DHS officials have said that the National Guard's support at the border has led to more than 1,600 apprehensions, 451 voluntary returns and the seizure of 1,000 pounds of marijuana, according to CNN.
The president's calls for the deployment of National Guard troops came after news of the caravan of Central Americans traveling to the U.S. to claim asylum first emerged.
Calling the situation at the border a "crisis," Trump wrote in a memorandum that the U.S. "once again" needed the National Guard to "help secure our border and protect our homeland," as he pointed out that both Presidents George W. Bush and Barack Obama had also overseen the deployment of troops during their terms in office.
During Bush's time in power, the then-president oversaw the deployment of 6,000 National Guard troops from June 2006 to July 2008, while Obama saw as many as 1,200 troops deployed in July 2010.
The DHS has not responded to a request for comment from Newsweek.