India: Desperate Father Files Lawsuit Banning Junk Food as Diabetes Rates Skyrocket
The New York Times highlighted an ongoing "David versus Goliath battle" between a father who wants to reduce the amount of junk food available to children at schools and and the Indian government. An article published Tuesday follows the efforts of a man named Rahul Verma, who filed a lawsuit in 2010 to ban soda and junk food from schools in the country.
One source quoted in the article compared the looming issue of diabetes in India to "sitting on a volcano." According to the International Diabetes Foundation, India has 69.1 million people with diabetes—that's about 8.7 percent of the adult population. (About 9.4 percent of all Americans have diabetes; that figure includes more than a million children, according to the American Diabetes Association.) The World Health Organization estimated that another 36 million people might have diabetes but are not diagnosed.
The disease has only become a bigger problem over time; one 2007 article published in the New England Journal of Medicine stated that "In [India and China], the incidence and prevalence of type 2 diabetes among children are also increasing at an alarming rate, with potentially devastating consequences." Complications of diabetes can include nerve damage, vision problems, stroke and high blood pressure, the ADA's website states. Seriously uncontrolled blood sugar can even be fatal.
Part of the problem may be a parallel rise in obesity in India. Between 1975 and 2014, India's population got a lot fatter. The country jumped from the 19th most obese nation to the 3rd and 5th for women and men, respectively, in a survey published in The Lancet.
According to one researcher cited in the Times article, the average fat distribution and hormone levels found across the Indian population at birth might have something to do with people's particular predisposition to develop the disease. After all, diabetes is a disease that's inextricably linked with fat and hormones; by definition, diabetics' bodies have lost the ability to produce a hormone called insulin that helps regulate the amount of sugar in their blood. Some people are born with a type of diabetes; others may develop another type later in life, sometimes after gaining a significant amount of weight. (Some studies have indicated that other lifestyle factors, including habits that might affect a person's microbiome, might also influence whether a person who is already at risk for diabetes will get it.)
The major treatment for diabetes is to mimic what the body should be doing by replacing the insulin that would normally be produced. However, doing that can be extremely expensive; in the United States, prices for some forms of insulin have risen dramatically over the past decade.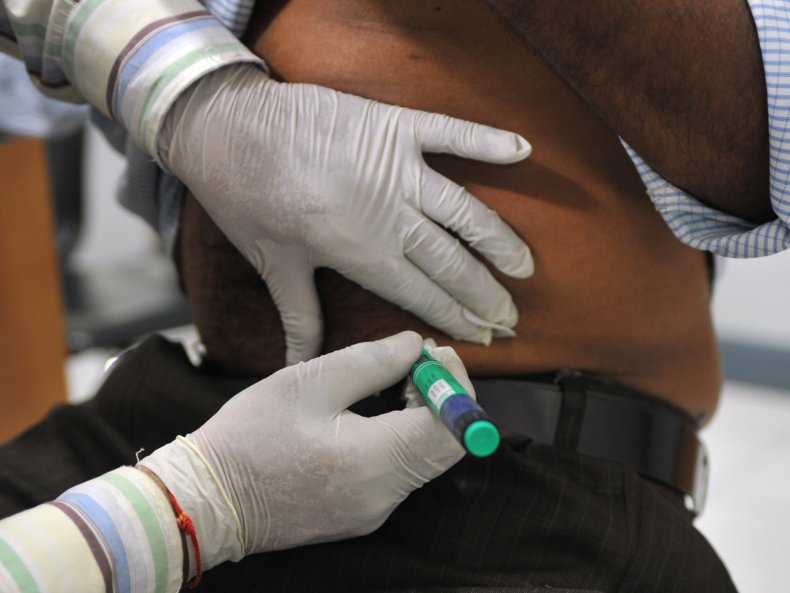 Some researchers have tried to find slightly more permanent ways to put diabetes in remission. Some studies have indicated that sticking to an extremely low-calorie diet—resulting in weight loss—might work to keep people's blood sugar under control without medication. However, these diets can be extremely difficult to stick to. And they're not a permanent cure—the disease will return if the weight does.
The profile on Verma is actually the second story the Times has published in the past few days on obesity and obesity-related illnesses in Asia—the other, published Friday, focused on academics whose research is financed by major food companies, including Nestlé.