5 Essential Diahann Carroll Performances You Can Stream Right Now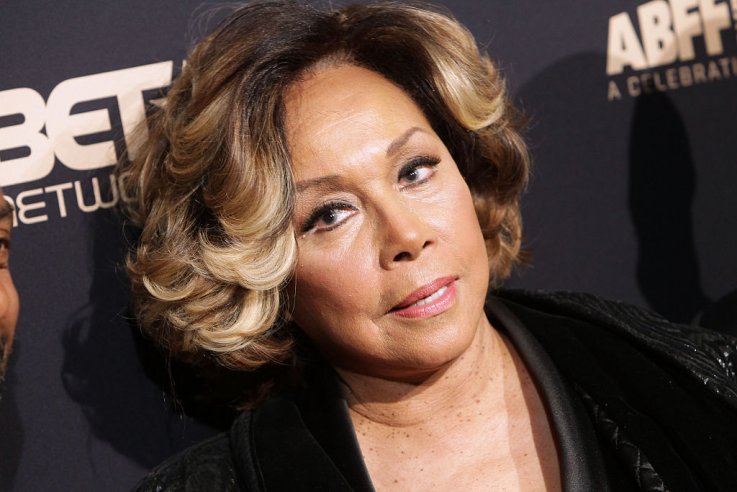 Pioneering actress Diahann Carroll died Friday at her home in Los Angeles at the age of 84. Her daughter, Suzanne Kay, told The Hollywood Reporter Carroll died after a long bout with cancer.
Carroll's career was filled with so many groundbreaking moments, it's astounding to think of how much she accomplished considering the layers of systemic-racism Carroll confronted over the course her long Hollywood career.
"I'm living proof of the horror of discrimination," she said during a 1962 congressional hearing on racism in the entertainment industry. "In eight years I've had just two Broadway plays and two dramatic television shows."
Carroll was the first black woman to win a Tony for Best Actress in a Musical for her work on 1962's No Strings. In 1968 she became the first black woman to star in her own sitcom in a role that wasn't stereotypical, playing Julia Baker in Julia. In 1974 she became only the fourth black woman to be nominated for a Best Actress Oscar, for her work on Claudine.
In a career so jam-packed with monumental moments, where does one start? Here are 5 essential Diahann Carroll performances you can stream right now.
Julia
(1968-1971)
Carroll starred in this groundbreaking sitcom as the widowed single mother Julie Baker. It's the first TV show to star a black actress that wasn't playing a stereotypical character like a maid.
"Perhaps the most significant thing about Julia is that it is carried by many stations in the South," Carroll told Ladies Home Journal in 1970. "My relatives in Vicksburg, Mississippi, watch it every week. Not so long ago, as I can testify, the appearance of a black face on a network program was a signal in Mississippi for the set to go dark. Then a sign would appear: 'Circumstances beyond our control...'"
Julia can be streamed on Philo.
Claudine (1974)
Carroll played Claudine, the Harlem single mother trying to provide for her six children on welfare who falls in love with Roop, played by James Earl Jones. The romantic-drama earned Carroll her only Oscar nomination.
Claudine can be streamed on DIRECTV.
Dynasty (1984-1987)
In 1984 Carroll joined the cast of the hit ABC nighttime soap opera Dynasty. She played Dominique Deveraux, the half-sister of Blake Carrington, played by John Forsythe. Carroll's scenes with co-star Joan Collins are legendary.
Dynasty can be streamed on Amazon Prime Video.
Eve's Bayou (1997)
Carroll had a memorable role in the 1997 family drama Eve's Bayou, playing fortune teller (and possible witch) Elzora. Carroll's premonitions directly impact the set of actions that will dictate the direction for every character in the film—and possibly tear a family apart.
Eve's Bayou can be streamed on DIRECTV.
White Collar (2009-2014)
Carroll's last major performance was on the USA Network's drama series White Collar. She played a widow who befriended and supported Neal, played by Matt Bomer, a con man and criminal informant.
5 Essential Diahann Carroll Performances You Can Stream Right Now | Culture