Dustin Diamond was reported to have been killed in a prison riot this week according to a report making the rounds on social media. However, a Reuters fact check later revealed that this report was untrue and had come from a website that describes itself as a "fabricated satirical newspaper and comedy website."
Quite what exactly is satirical about saying the Saved By the Bell actor had died is unclear, but it is far from the first time the actor and media personality has been the victim of hoaxes and fake news.
This is perhaps due to Diamond's sometimes erratic personal life, which makes bizarre stories seem within the realm of possibility. For example, among the real things that have happened in the Screech actor's life are him releasing his own sex tape Screeched: Saved By the Smell, which he later said was filmed with a body double. He also served three months in jail for carrying a concealed weapon and disorderly conduct.
This incident led to the first big internet hoax about the actor: that he had been charged with second-degree murder after stabbing a man in a bar. Though he did actually stab the man with a flick knife, with Diamond alleging that the incident had been an accident. Diamond claimed that he had acted in self-defense in a brawl after the man allegedly harassed the actor's girlfriend.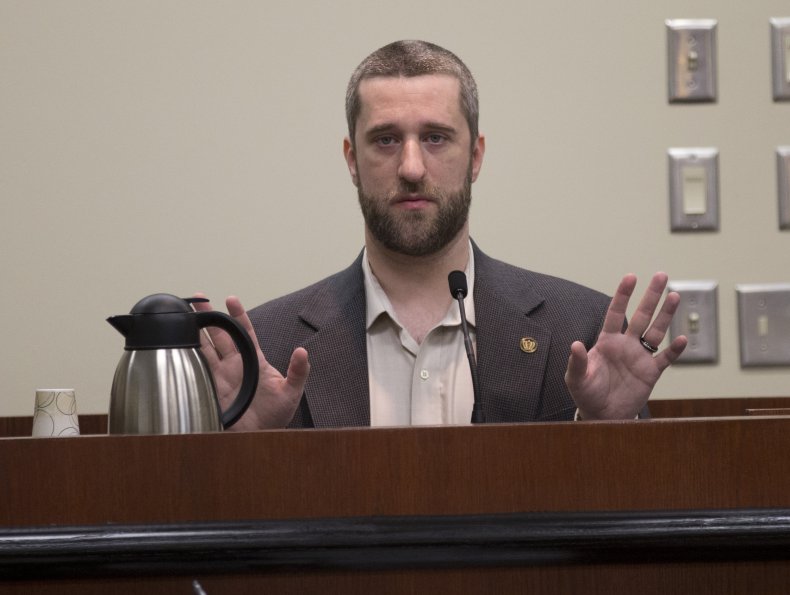 There have also been numerous previous rumours that Diamond had died—so many in fact, that in a Florida Today interview the actor was asked about these hoaxes.
Diamond said: "Some things people say are loosely based on the truth and others are entirely fake. One of the craziest was I was supposedly on the back of a motorcycle with [Diamond's one-time Saved by the Bell co-star] Mark-Paul Gosselaar in New Zealand, and while we were going down the freeway an overpass collapsed and I was beheaded. I mean, that was some tall tale."
Diamond has also been the originator of a number of rumors himself. In 2009, he wrote a book called Behind the Bell, which he later admitted had been massively exaggerated by its ghostwriter. Among the likely spurious claims in the book include group sex sessions among the cast.
In 2016, the actor apologized to his former cast members for aspects of the book on The Dr. Oz Show, on which he said: "I will say, guys, I think you're fantastic, working with you has been just one of the icons of my life and I'm sorry that this has taken advantage of me, the book and other situations I'm sure we'll talk about here. But I'm sure that you've experienced downfalls, as well, in your time and I'm still loving you guys."