Diamond Thieves, Now 73, on a New Crime Spree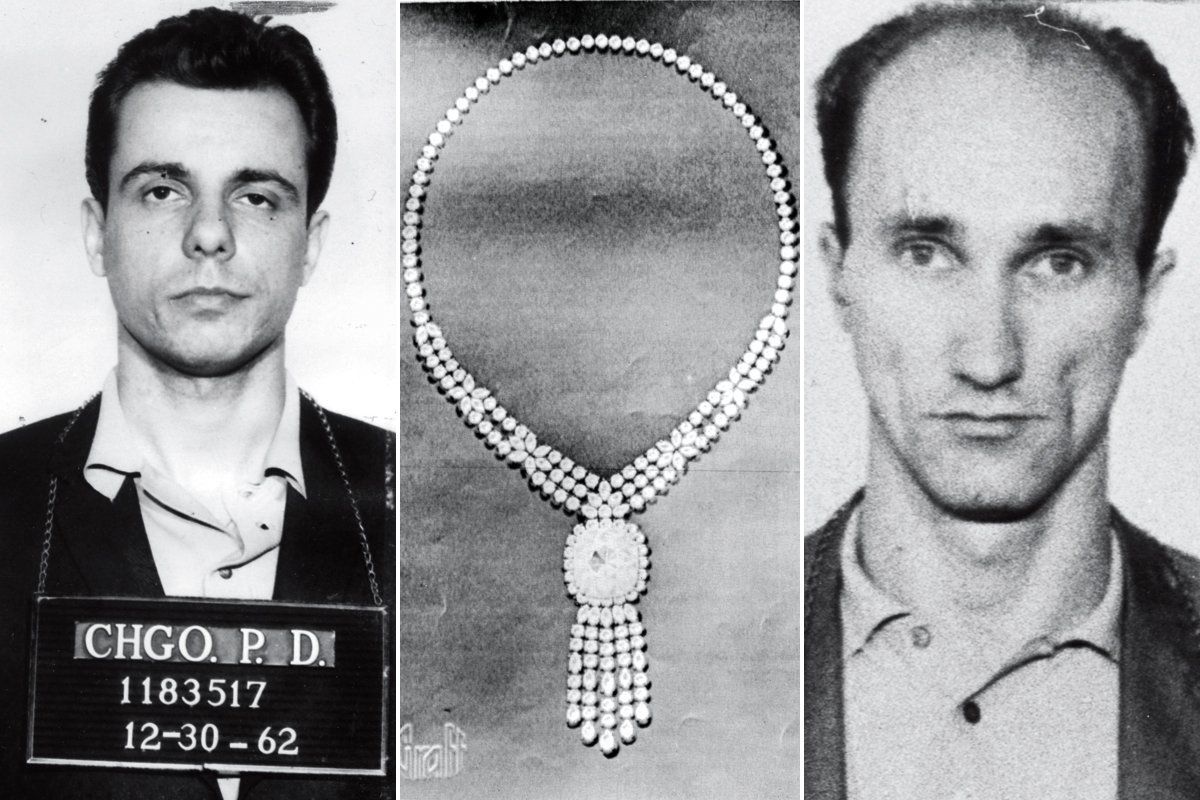 At a time when even Mafia bosses turn informant, two slippery-fingered septuagenarians from Chicago are proving as rare as the famed diamond they stole more than three decades ago.
Back when Joseph "Jerry" Scalise and Arthur "the Genius" Rachel were nabbed for heisting the Marlborough diamond from ritzy Graff jewelers in London, they refused to give up the 45-carat stone. They shunned all offers of leniency during 13 hard years in a British prison, and the owners never recovered the $980,000 jewel.
"If Lloyd's [of London] wanted to pay enough money, maybe they could," Scalise joked.
In 1993, Scalise and Rachel returned to a life of crime in Chicago, unchanged save for a slight Irish brogue from their years with IRA prisoners. But the underworld had become a place where everybody was turning rat—including the son and brother of mob capo Frank Calabrese Sr., resulting in the 2005 "Family Secrets" trial, which largely finished the Outfit in the city once ruled by Al Capone.
Scalise capitalized on the public fascination with the mob by becoming a consultant to director Michael Mann on the movie Public Enemies and the HBO series Luck. Mann would have been wrong to assume that Scalise had retired from a life of crime. Scalise remained a dedicated criminal , and took great interest when the feds found $780,000 in a hidden compartment behind a family portrait in the imprisoned Calabrese's home last year. Scalise and Rachel reasoned there might be a similar trove in the home of the recently deceased Angelo "the Hook" LaPietra, once the boss of Chicago's Chinatown and known for putting people on meat hooks.
Now both 73, Scalise and Rachel invited a younger hoodlum, 69-year-old Robert Pullia, to join them in casing LaPietra's walled compound. What they didn't know was that the FBI had planted a bug in their van, in an effort to nab some of Chicago's last traditional wiseguys.
"A fortress," Rachel was recorded saying. To which Scalise replied: "It's a fortress, but it's still got windows."
The trio were also plotting an armored-car heist. "I want the biggest fuckin' gun," Rachel said. At one point he expounded on the importance of practicing lock picking. "If you don't work with the picks every day ... you lose the touch real quick."
At moments, Scalise seemed to suffer the vagaries of age. "The uh, the uh, what the fuck was I going to say?" In a more lucid moment, he suggested how a geriatric gunman could pass as a young gangbanger.
"Put on a black sweatshirt with the hood up and baggy pants and blast. Then run up the block. They'll think it's a kid."
He counseled his comrades not to worry about being recognized by Chicago cops: "There's no coppers that know us today."
As with all professionals, Scalise and Rachel are not immune to bungling. Their undoing in 1980 came after a passerby saw Rachel's fake beard partly detach outside the London jeweler. The curious passerby lingered to see the heist and jotted down the license-plate number of the rented getaway car. Scalise and Rachel were arrested as they came off a plane in Chicago, but a search produced no stone. The cops later learned the two had asked the cabbie who drove them to Heathrow to mail a package.
The new arrests came before the suspects actually stole anything. All three were convicted of racketeering. Scalise and Rachel face up to 10 years when they are sentenced in the spring, which could be a life sentence, given their age. They nonetheless remain closemouthed about the diamond and everything else.
"They're old school," says Scalise's longtime defense lawyer, Edward Genson. "The last of a dying breed. It's just the way they are."