Who Was Princess Diana, as Britain Commemorates the 20th Anniversary of Her Death?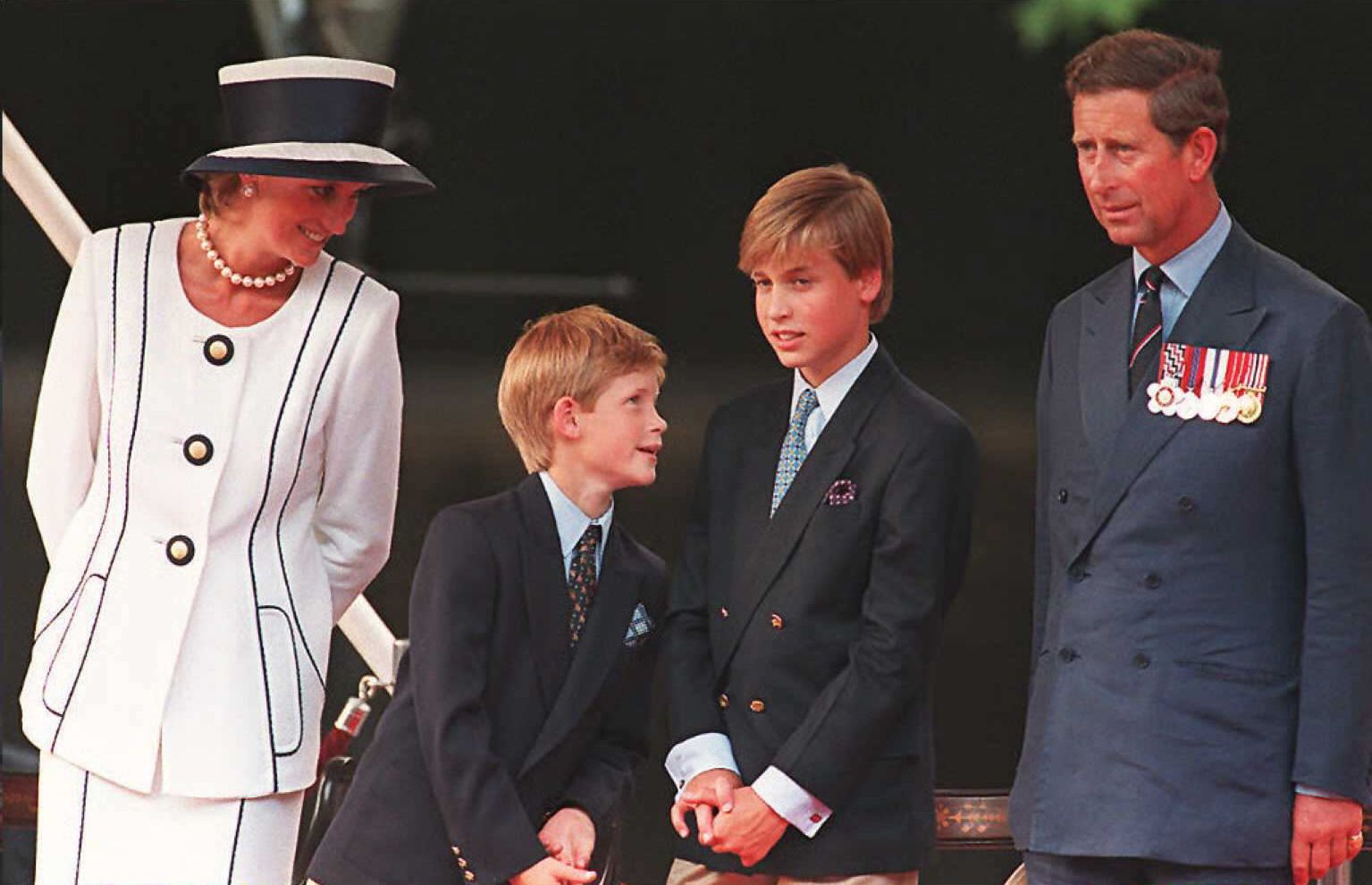 Thursday marks the 20th anniversary of the death of Princess Diana, the late mother of Prince William, second in line to the British throne, and his brother Prince Harry.
Diana played an outsize role in British public life as a humanitarian, a celebrity, a role model and an altogether different kind of royal. Here's what you need to know about the the Princess of Wales.
Who Was Diana?
Princess Diana was born into the British aristocracy; she gained the title Lady Diana Spencer in 1975 when her father Edward John Spencer inherited the title "Earl Spencer" from his own father.
She did not rise to public prominence, however, until almost 1981, when Prince Charles—then as now first in line to the British throne—courted and eventually married her in July of that year. She took on the title of Princess of Wales, which she was to retain even after the couple's marriage later ended.
The media interest surrounding their courtship was intense, not least because Charles was 13 years older, and the serious, formal prince seemed mismatched with the much younger woman, who was interested in fashion and pop culture.
Any reservations turned out to be well-founded; the marriage did not work out well. Charles eventually began an affair with an old girlfriend named Camilla Parker-Bowles, now his wife. Diana had her own secret romance with a cavalry officer called James Hewitt.
She and Charles did, however, produce two sons, Princes William and Harry. "I want to bring them up with security," Diana said of the boys. "I hug my children to death and get into bed with them at night. I always feed them love and affection; it's so important."
The constant media pressure and tumultuous relationship took its toll on Diana. She suffered from mental health problems at a time when few in public had much understanding of them, facing down bulimia, an eating disorder, and attempting self-harm.
The couple divorced in 1996, capping years of media frenzy that had hit both she and the royal family hard. But keeping offices in London's Kensington palace and her title as part of the divorce deal, Diana set about using her profile to raise awareness of humanitarian and charitable causes, notably including the AIDS epidemic around the world at a time when many considered the subject taboo.
How Did She Die?
Diana was on a trip to Paris with Dodi Fayed, son of Mohamed Al Fayed, the sometime owner of Harrods department store, with whom she had had a brief romantic relationship. They had intended to stay one night at the Ritz hotel, which Dodi's father also owned.
The couple decided to cancel their dinner plans and head to Dodi's apartment in the city because of enormous paparazzi interest in their whereabouts. The late-notice move meant the hotel's security manager, Henri Paul, was called back on duty to drive them. Paul, who had finished his shift three hours before, had drunk alcohol before entering the car.
Speeding away from the hotel, where Paul reportedly told waiting media they wouldn't be able to catch the car, the vehicle entered a nearby tunnel at double the speed limit. Paul lost control, and the car smashed into a support pillar of the tunnel. Unlike Fayed and Paul, Diana did not die instantly, but was pronounced dead early on the morning of August 31. She was 36.
The impact of the death in Britain was explosive. Members of the public descended on Kensington Palace in droves to leave floral tributes, while media kept up an endless stream of coverage. The Royal Family faced criticism after they remained at their Scottish estate, Balmoral, in the days following the death, though their defenders have since pointed to the duty senior royals felt toward William and Harry, who they thought deserved a private place to grieve.
Meanwhile former Prime Minister Tony Blair, then young and freshly elected for the first time earlier that year, used a speech on the death to help make his political name; he referred to Diana as "the people's princess," a moniker that has since stuck.
What Is Happening This Week?
William and Harry will mark the death in a low-key ceremony at the garden of Kensington Palace, where they will speak with staff who knew Diana during her time at the palace, and with representatives of some of the charities she supported in life.
And if you happen to be in London, you might want to head to Kensington in the West of the city, to look at the floral tributes that have once again been turning up outside the palace.
The White Garden, the memorial garden Harry and William will visit, is viewable by the public from a walkway, and will be at its best until September.
Meanwhile, although a plethora of TV special programs about Diana's life have already aired, you can still catch Diana, 7 Days , airing September 1 at 8 p.m. ET on NBC.