Diana Rigg, Star of 'James Bond' and 'Game of Thrones,' Dead at 82
Actress Dame Diana Rigg, famed for performance in James Bond movie On Her Majesty's Secret Service and TV shows The Avengers and Game of Thrones, has passed away. She was 82-years-old.
The news was announced by the BBC today, September 10.
"She died peacefully early this morning. She was at home with her family who have asked for privacy at this difficult time," her agent told the broadcaster.
Born Enid Diana Elizabeth Rigg, the British actress was born in Doncaster in 1938.
She rose to prominence playing Emma Peel in the espionage TV series The Avengers from 1965 to 1968 before going on to play a Bond girl in On Her Majesty's Secret Service in 1969 alongside George Lazenby as 007.
Rigg stole the show in her performance of sharp-tongued matriarch Lady Olenna Tyrell—the Queen of Thorns—in HBO's Game of Thrones, which she starred in from 2013 to 2017.
Rigg was also an accomplished stage actress in her native England who also appeared on Broadway a number of times.
She is survived by a daughter, actress Rachael Stirling.
Stirling confirmed to the BBC that her mother died of cancer having been diagnosed in March.
"My Beloved Ma died peacefully in her sleep early this morning, at home, surrounded by family," she said.
"She died of cancer diagnosed in March, and spent her last months joyfully reflecting on her extraordinary life, full of love, laughter and a deep pride in her profession. I will miss her beyond words."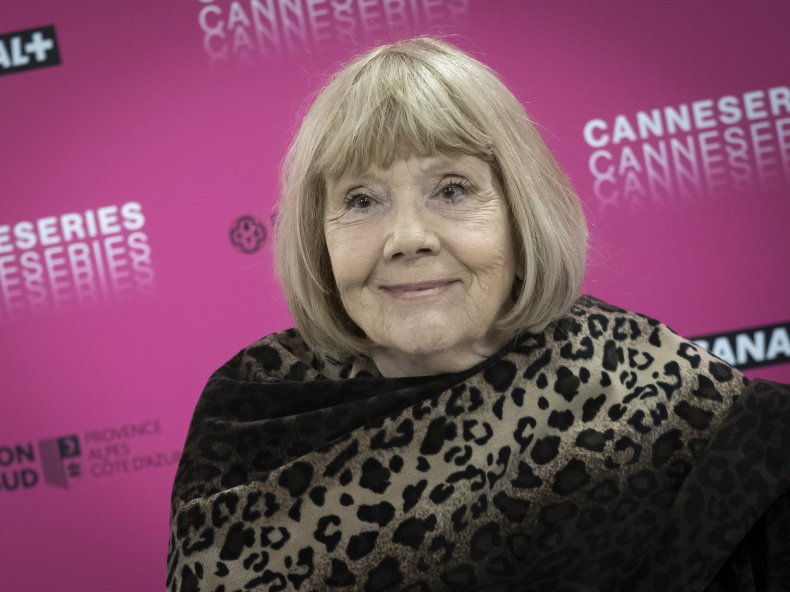 Tributes from the entertainment industry have been pouring in as news of Rigg's death spreads.
Comedian and screenwriter Mark Gatiss paid tribute to the "flinty, fearless, fabulous" actress.
He tweeted: "It was my great joy and privilege to have known Diana Rigg. From three slightly hysterical months at the Old Vic in 'All About Mother' to writing The Crimson Horror for Diana and her wonderful daughter Rachael. Flinty, fearless, fabulous. There will never be another. RIP."
Columnist Mark Harris shared a touching anecdote, writing: "2 years ago I sat next to Diana Rigg at a Tonys party. She was in My Fair Lady—at 80. She told me it was a great role because she could get tons of reading done btw scenes. Then she gave me her phone and said, "Find Uber on this and get me the hell out of here." RIP to a great."
Broadcaster Kay Burley added: "RIP Diana Rigg. She was 82 and an absolute superstar x."
Actor David Oakes tweeted: "So sad to hear of the passing of Diana Rigg. She was a true force of nature with a wicked sense of humour - a wonderful colleague to share a scene (or glass of champagne) with. My thoughts go out to her family."