UKIP's Diane James Replaces Nigel Farage as Leader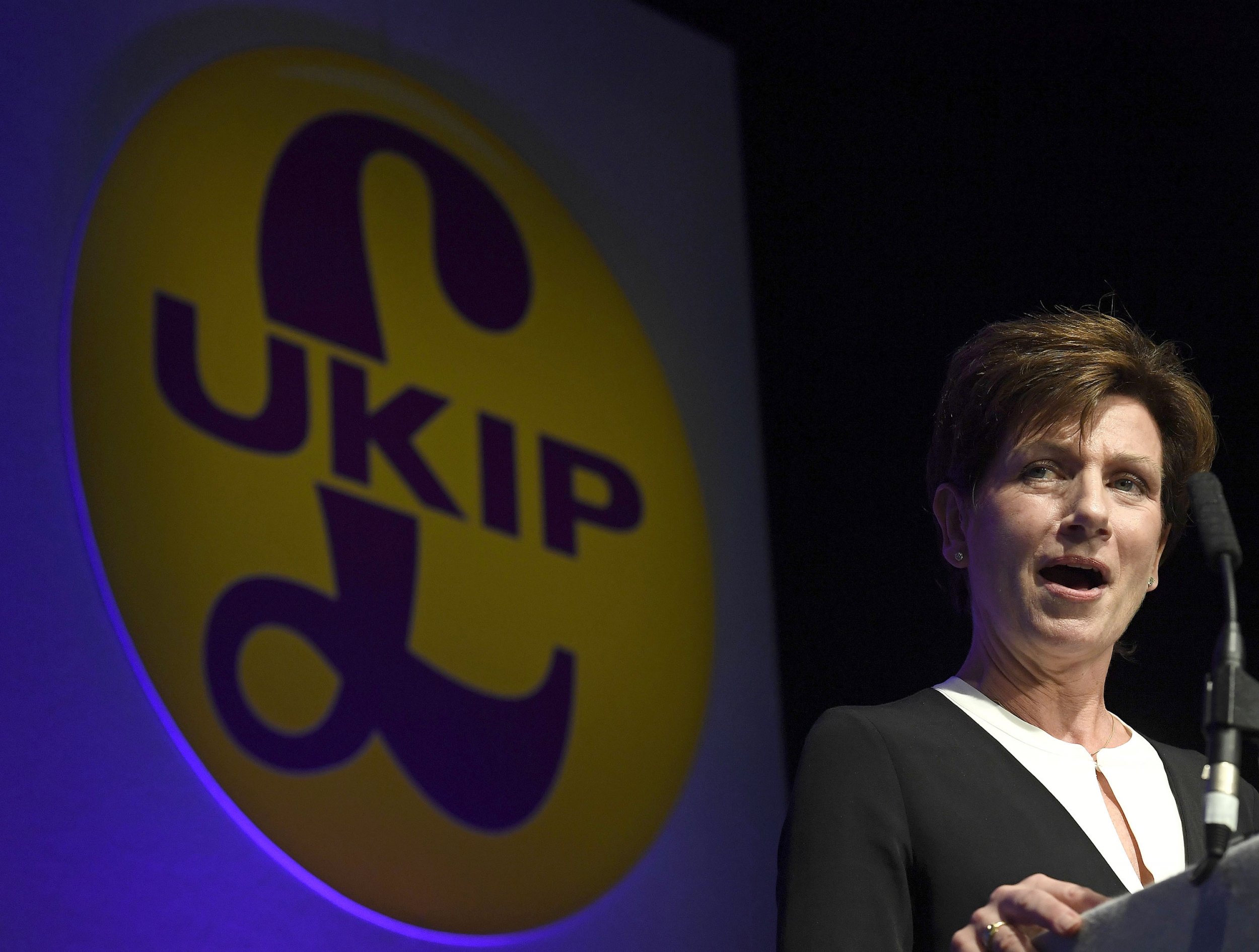 Diane James, an MEP and ally of Nigel Farage, has been elected as the U.K. Independence Party (UKIP) 's new leader.
James, 56, who has served as deputy chairman and was the favorite to win, welcomed her appointment, telling party members at their annual conference: "We are the political change movement of the United Kingdom."
She said her leadership would focus on ensuring Brexit was delivered. "Until that ink is dry, we're still in," James said. "We've only just won a heat, a heat in a 28 member states Olympics competition to leave the European Union."
And she issued a warning to the prime minister she called "magpie May," who she said had stolen UKIP policies, including backing for new grammar schools, saying: "When you try and bury UKIP, when you throw everything at us…just remember where the best ideas that you steal where they came from and in all likelihood where they will come from again in the future."
The leadership contest, triggered by Farage's resignation in the summer, brought to public attention a rift within UKIP.
The party has long united disparate groups of libertarians, conservatives and members of the radical right around the common cause of taking Britain out of the EU. With Brexit behind it, and Farage's authority diminished following his resignation, dissenting voices such as former economics spokesman Patrick O'Flynn and Suzanne Evans, author of the party's 2015 manifesto, rallied behind Lisa Duffy, a councillor from Cambridgeshire, and her leadership campaign.
Allies of Farage, including the influential donor and Brexit campaigner Arron Banks, backed James.
Her victory will worry the party's National Executive Committee (NEC), traditionally a home for opposition to Farage's leadership; she has previously called for a radical overhaul of the body. Today, James said "change" was "necessary and justified" in the party.
But she sought to dispel criticisms that she would serve as a continuity candidate under Farage's influence: "I am not Nigel like, I am not even Nigel-lite," she said, "but I will be doing everything to achieve the political success that he's handing over to me and to you."